Industrial Company — Bavaria, DE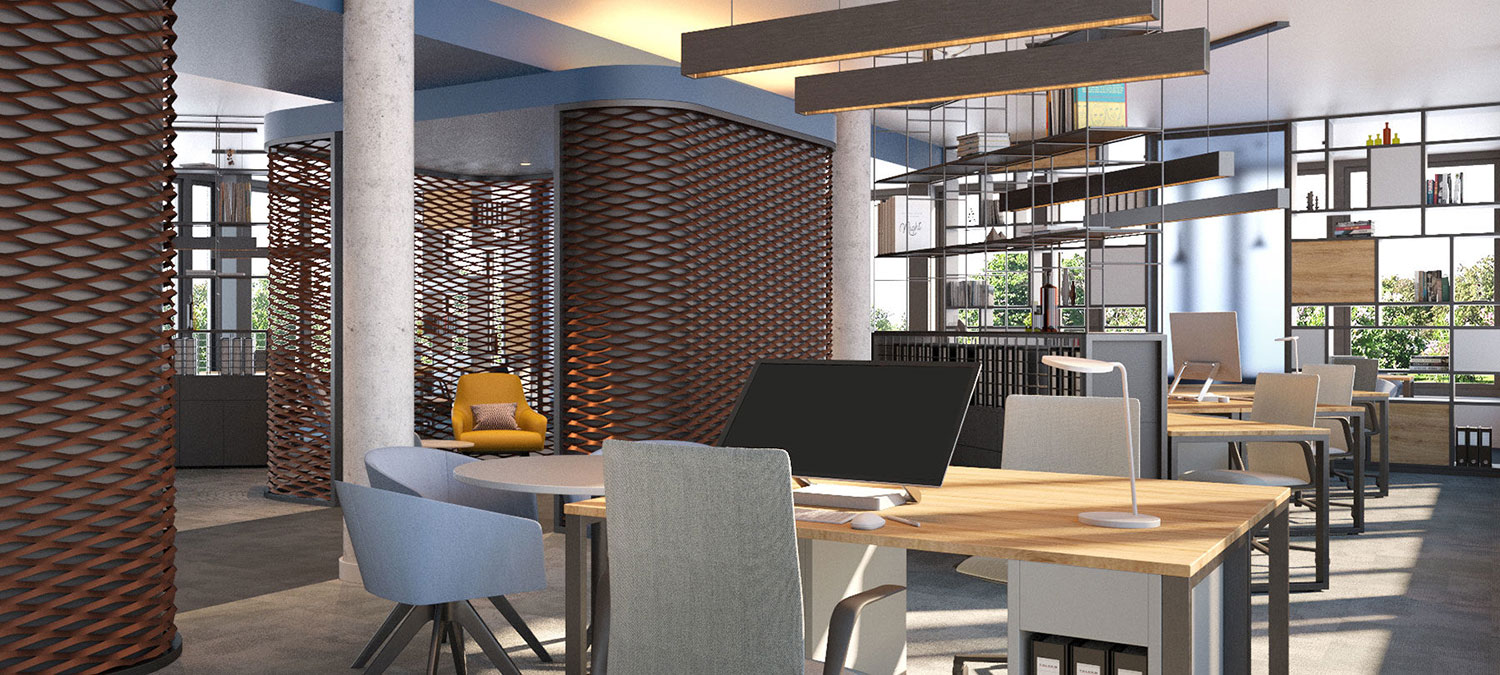 The office spaces of the Industrial Company are characterized by a clear and vivid design. Depending on requirements and projects, the seating areas can be modified accordingly. The diverse and flexible furnishing structures enable both individual and team work. Networking, communication and short information paths characterize the co-working spaces and support work efficiency.
Additional privacy for confidential meetings and discussions in smaller project groups is provided by the room-in-room concept of the floor-to-ceiling modules. For the whole design, sustainable and high-quality materials were used. A comfortable working atmosphere is created by light wood shades and open shelves, which serve as room dividers and structure the office space. The cozy lounge area provides comfort for informal work or a short time-out.