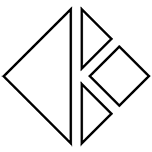 Each project always focuses on the individual requirements of our clients. It is therefore obvious that our collaboration starts with an accordingly in-depth round of questions, because we want to understand who our clients are, how they see themselves, and how they would like to be perceived by others. We won't get busy until we have understood this and have completed our analysis. We then develop sound design concepts with individual ideas and solutions on the basis of our respective findings. Once the concept has been agreed, we plan the details and select the specific materials, colours and furniture. We also obtain all of the necessary approvals. Of course, we also continue to advise our clients during the management and realisation of the project, for example by dealing with the invitations to tender for a wide range of different trades, obtaining quotes and also managing the building work and site security later on.
Kick-off meeting
Client consultation
Workshop
Organisation project team
Project time schedule
Client requirements
Feasibility study
Brainstorming
Storytelling / Moodboard
Sketches and drafts
Design concept
Samples, material board
3D Visualizations
Cost estimate
Project coordination
Detailed design
Specifications of materials,
colours and furniture
Planning application
Tender documents
Call for tender
Evaluation of tender submissions
Cost calculation
Award of contract
Project monitoring
Construction management
Interior fit out and FF&E
Building works programme
Invoice auditing
Cost monitoring and final account
Project documentation
Instructions for maintenance and care
At the outset of each project, we have a detailed conversation with the customer. We listen carefully and work together to find out how to meet your expectations and requirements as effectively as possible.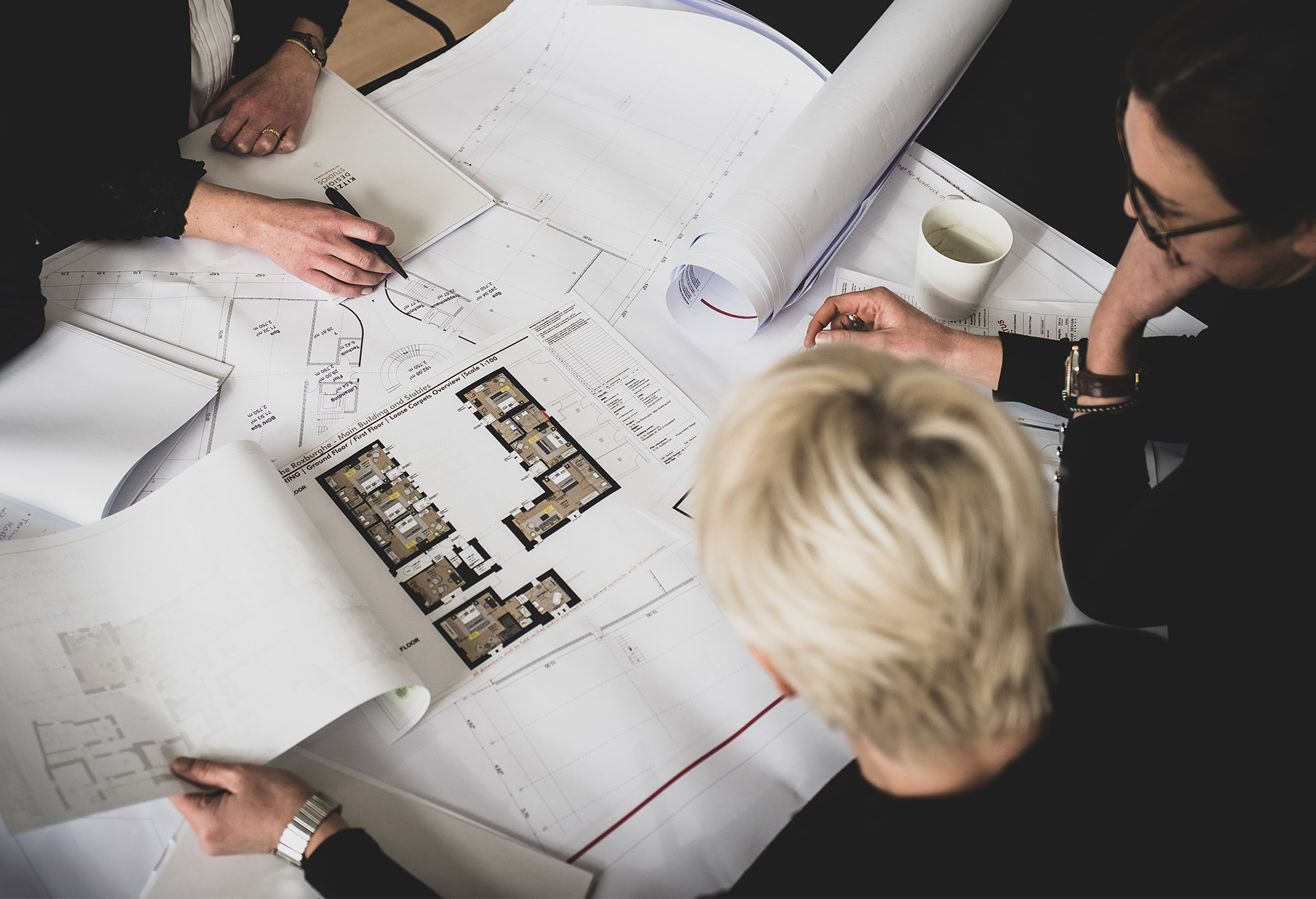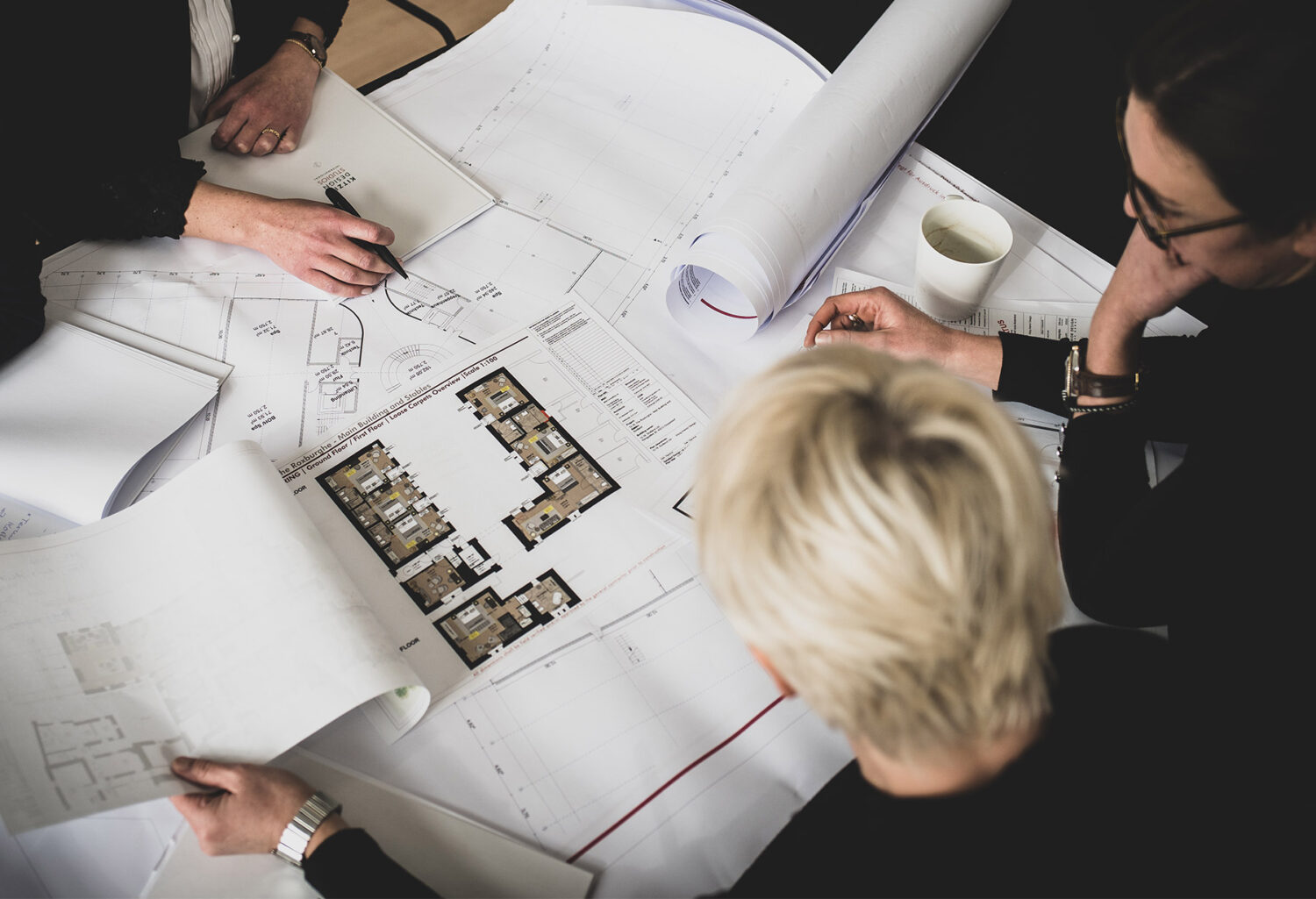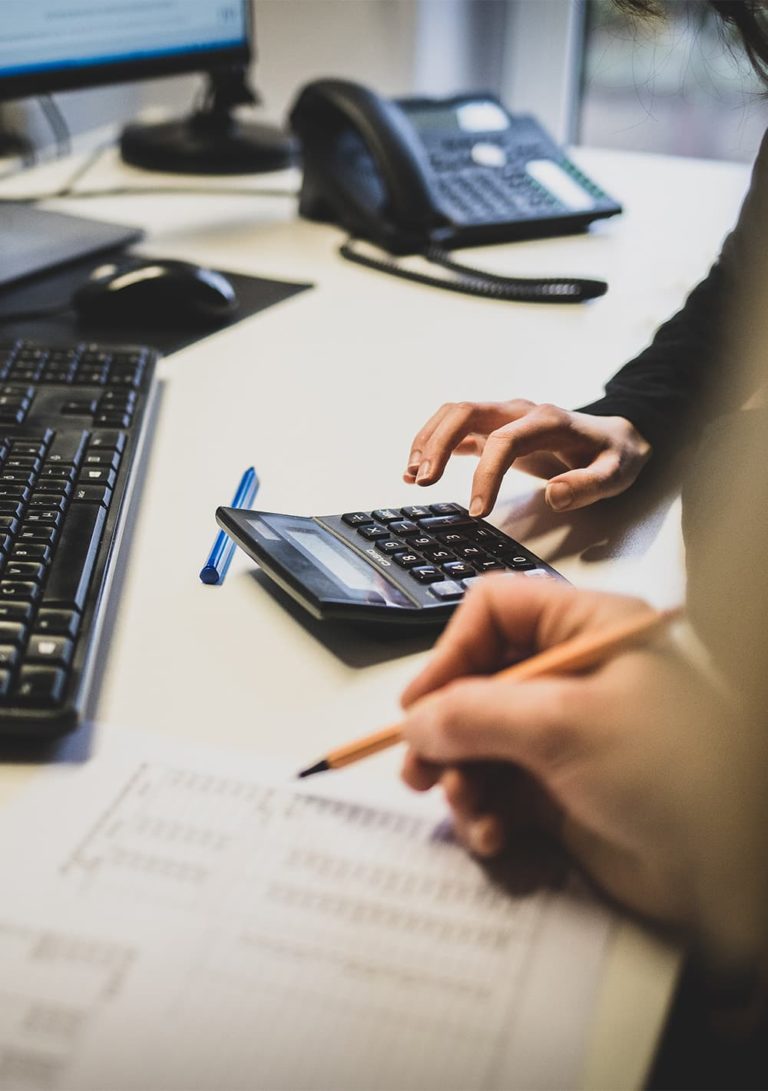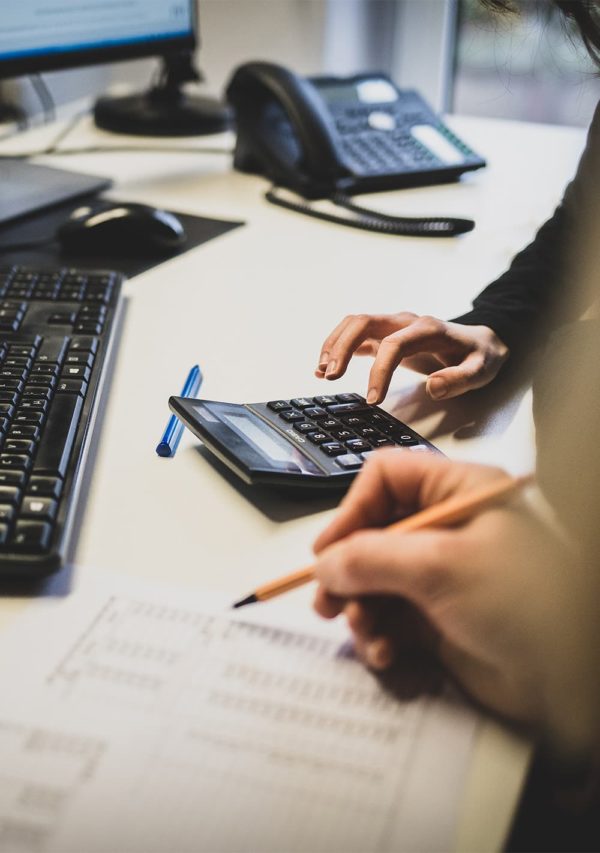 Excellent organisation processes and reliable structures are indispensable to successfully launching a project. The first steps includes an organizational overview and schedule.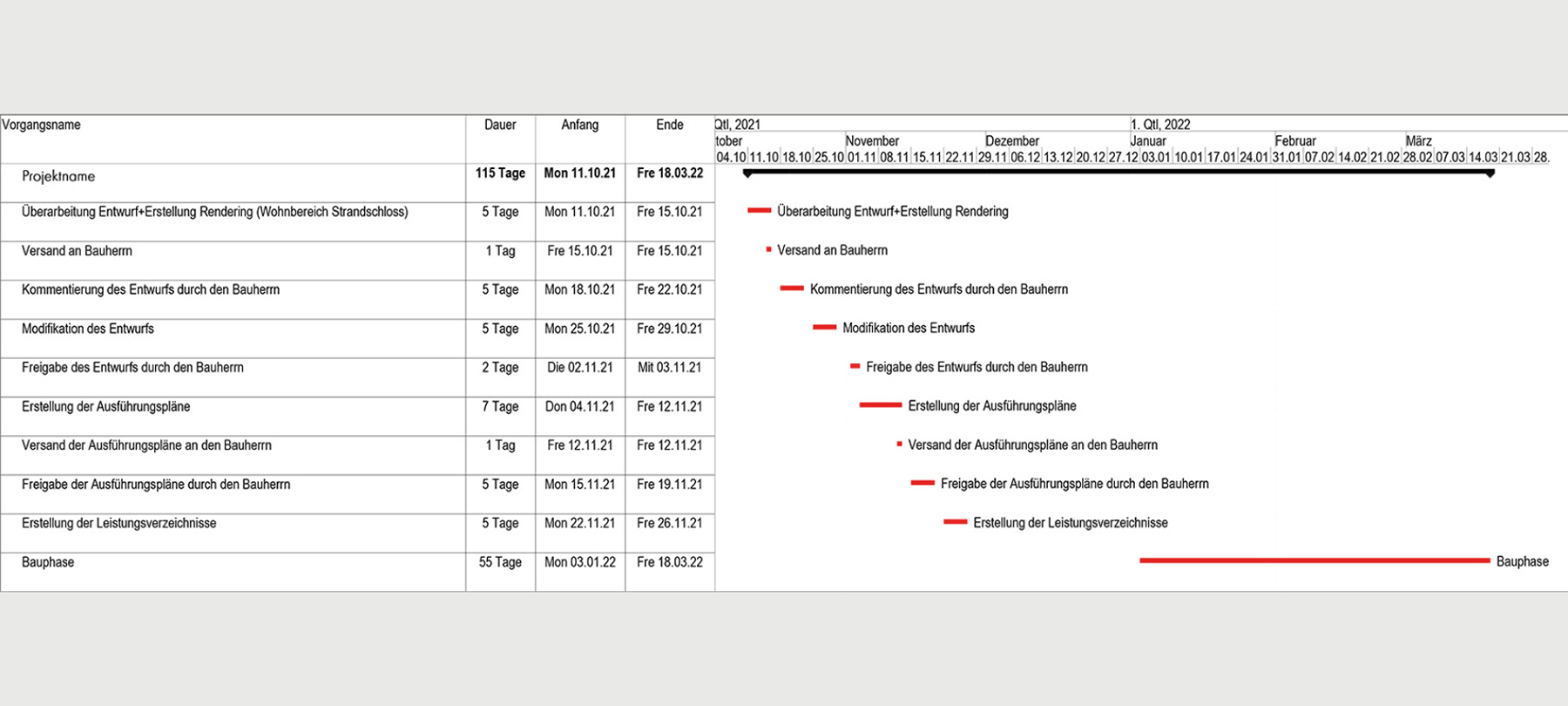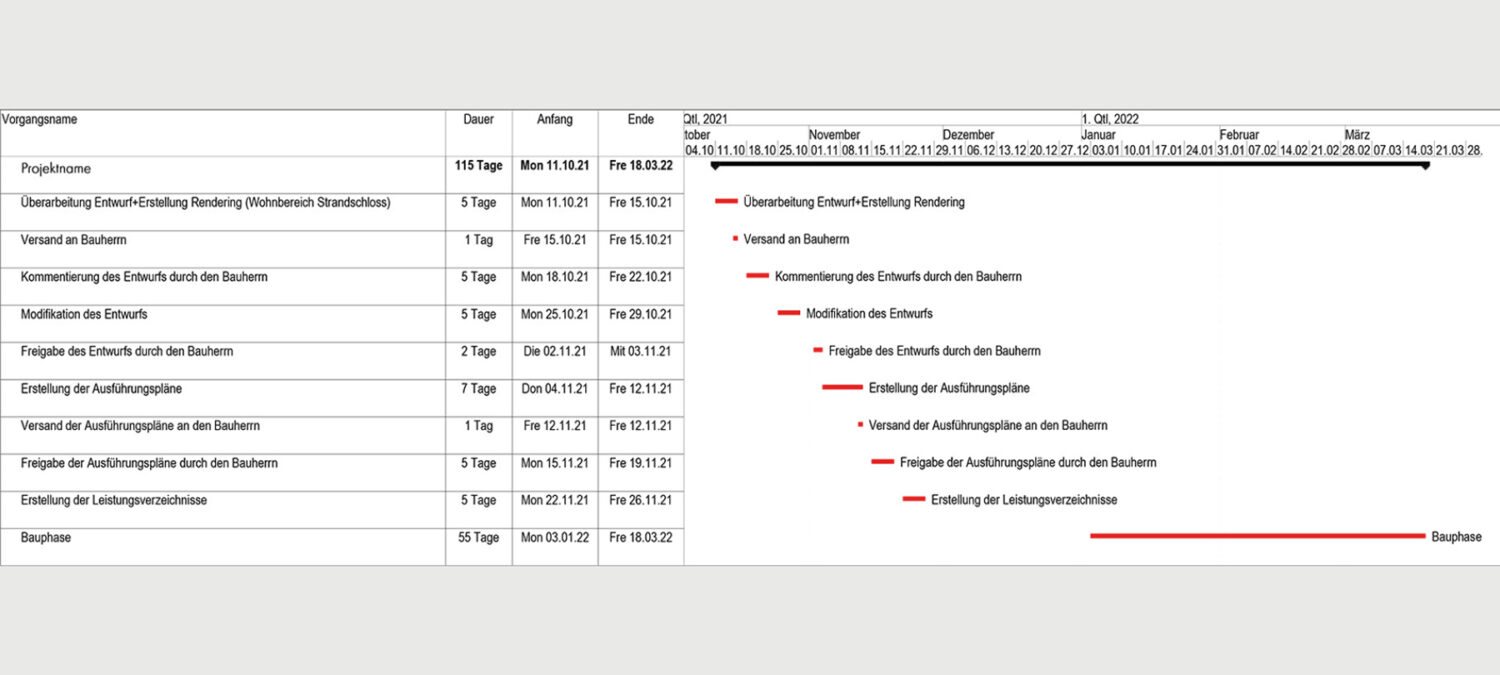 We respond to individual challenges with innovative ideas and a generous dose of enthusiasm.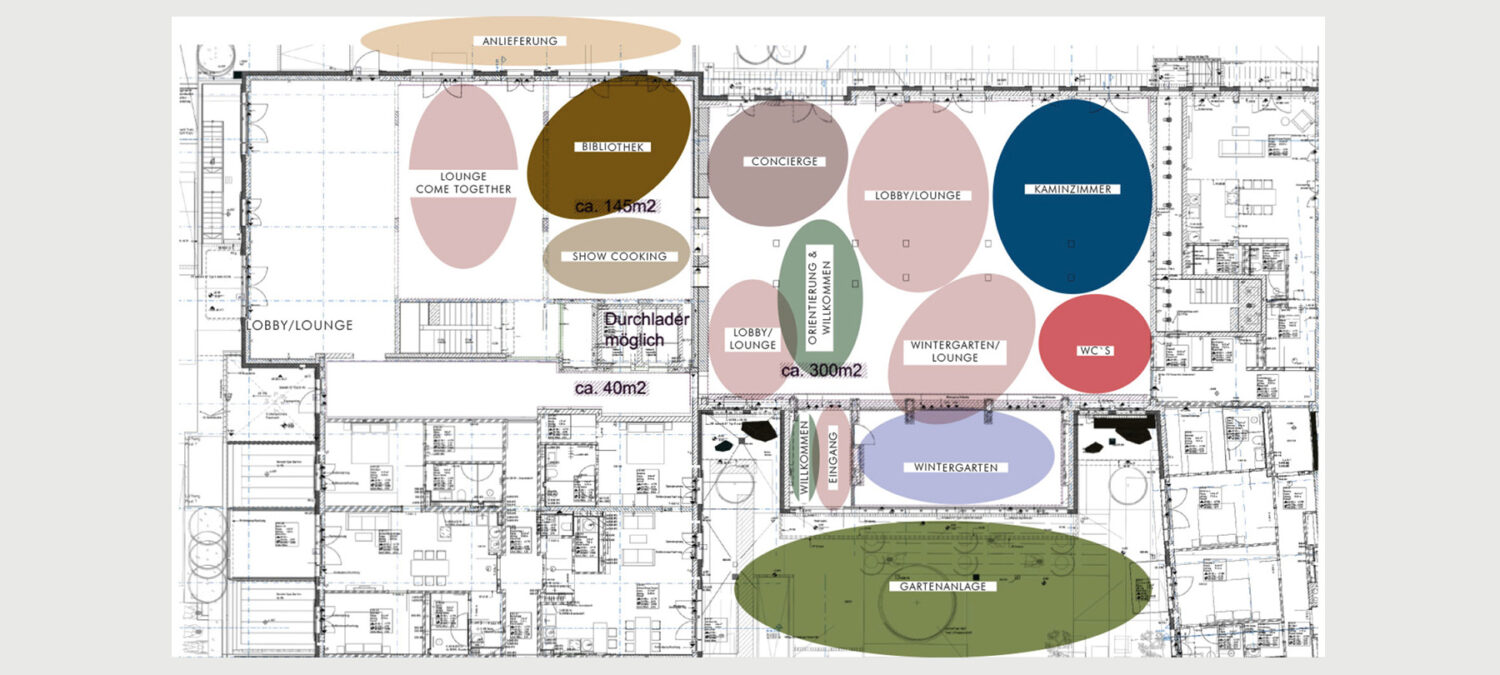 Zoning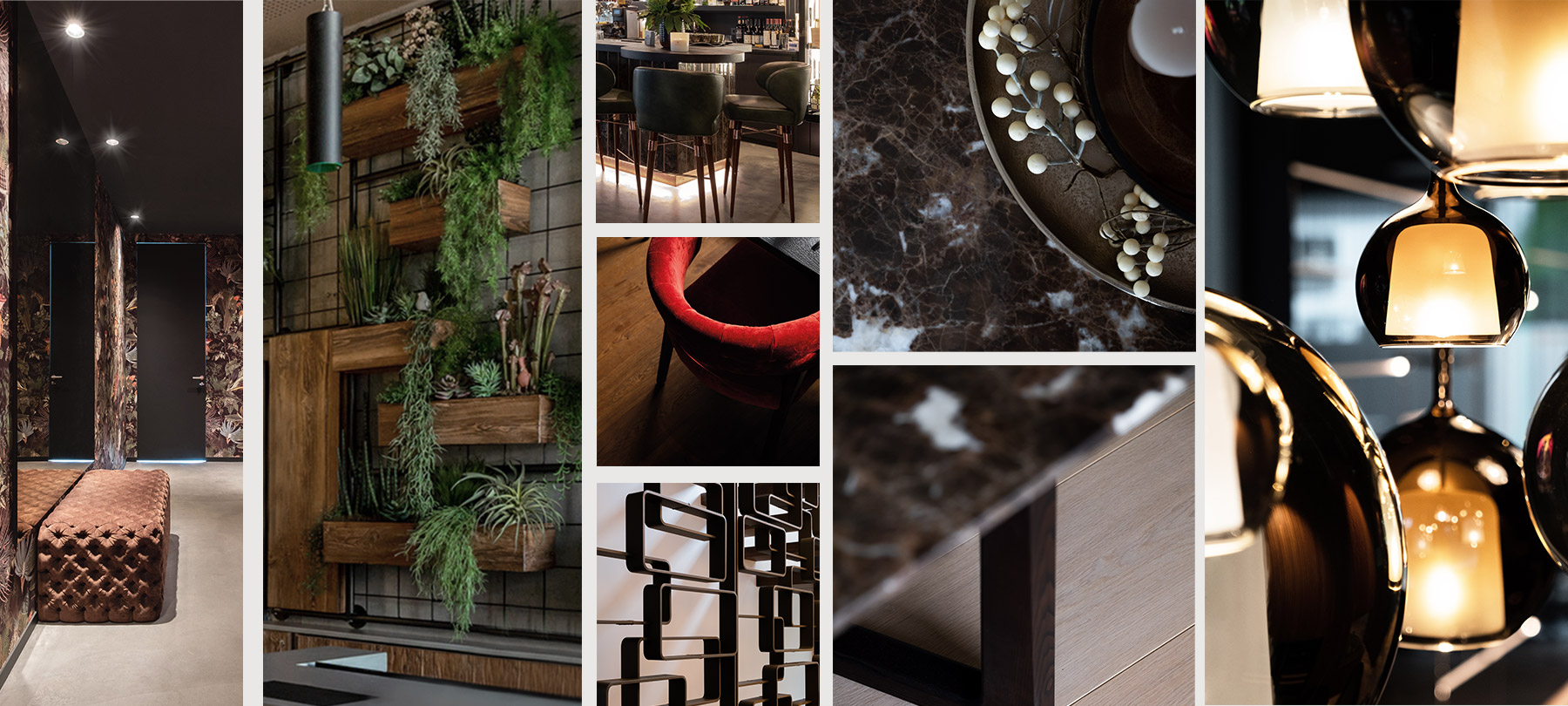 Moodboard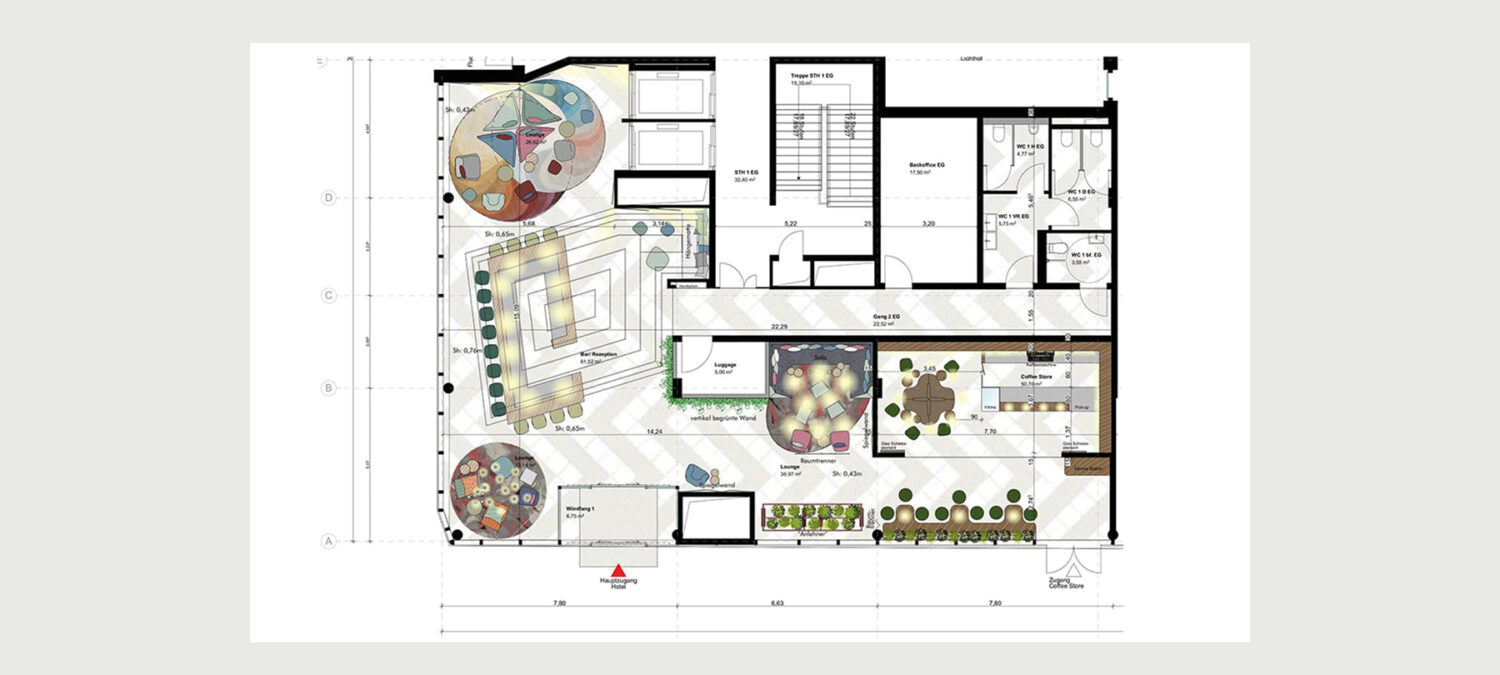 Plan view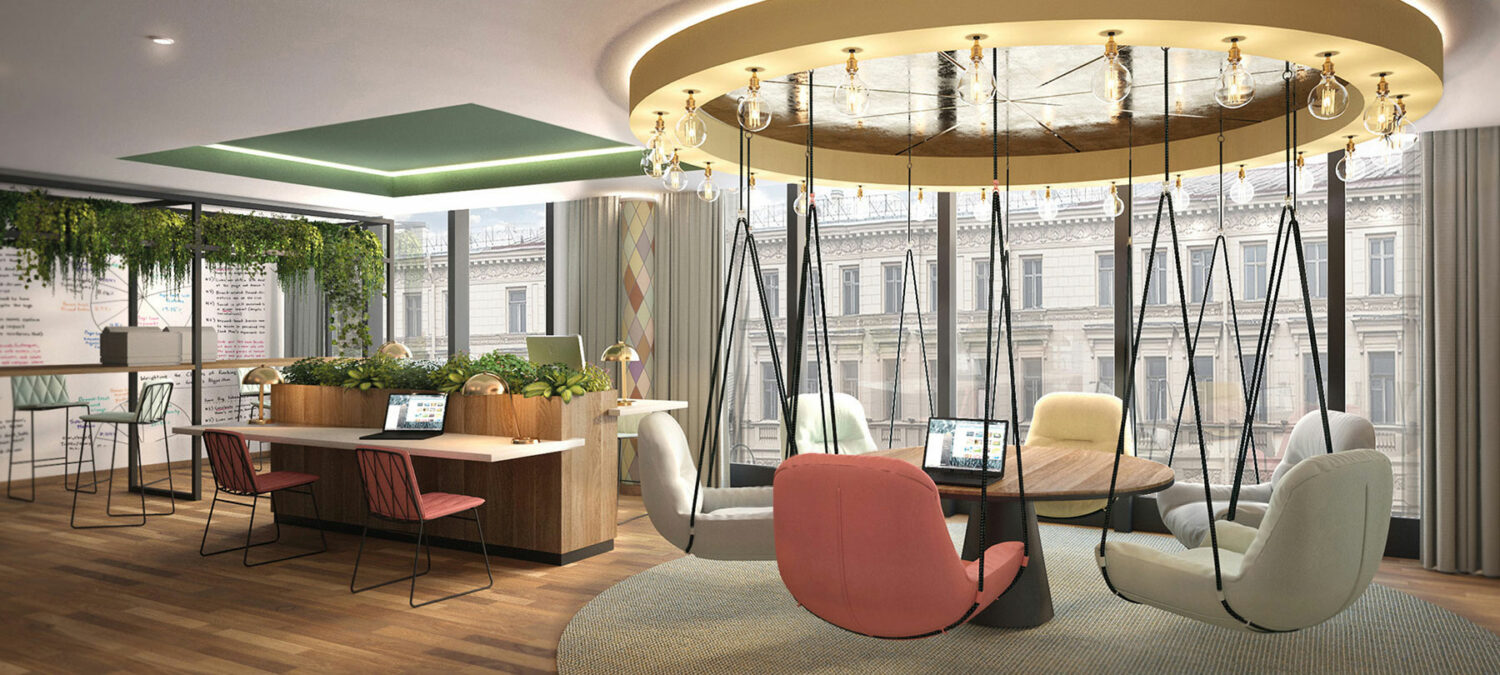 3D Visualisation / Videos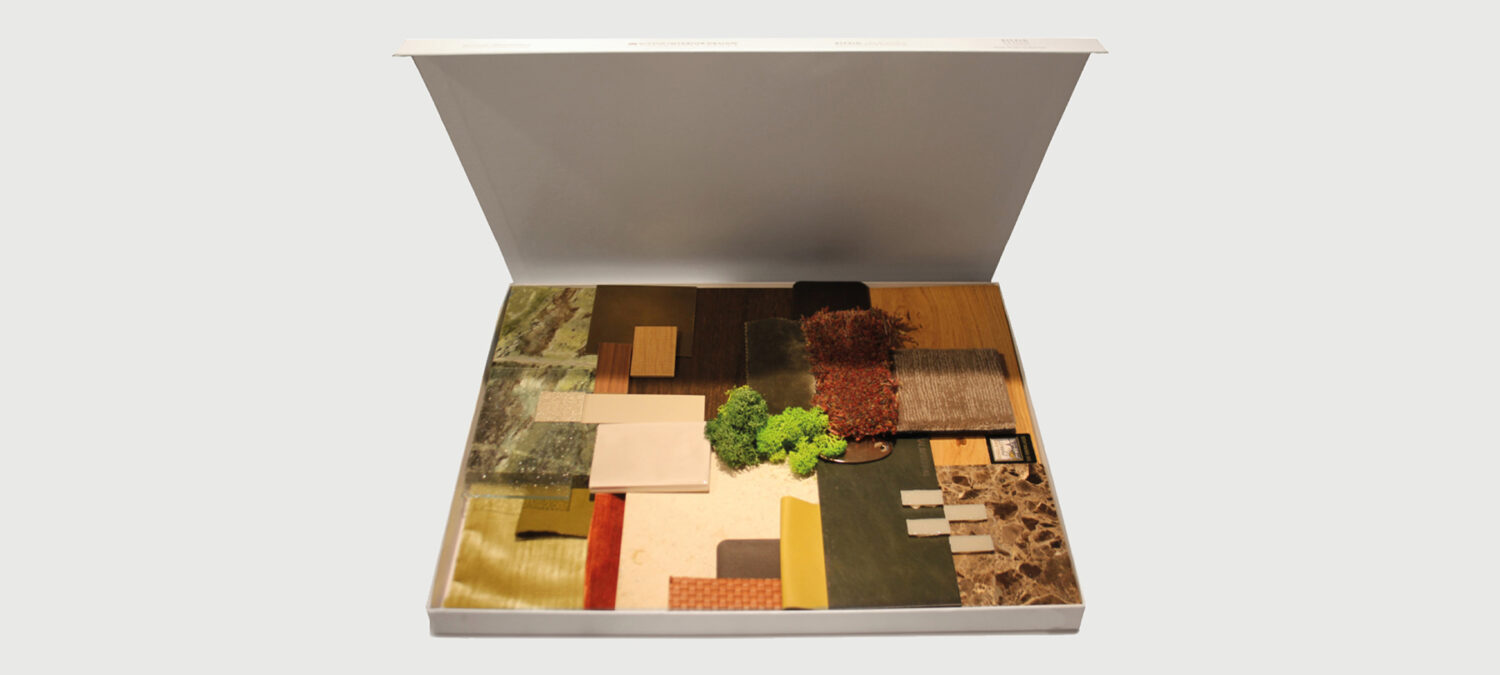 Materialboard
...embracing proactive management, relying on experience and anticipating the next step.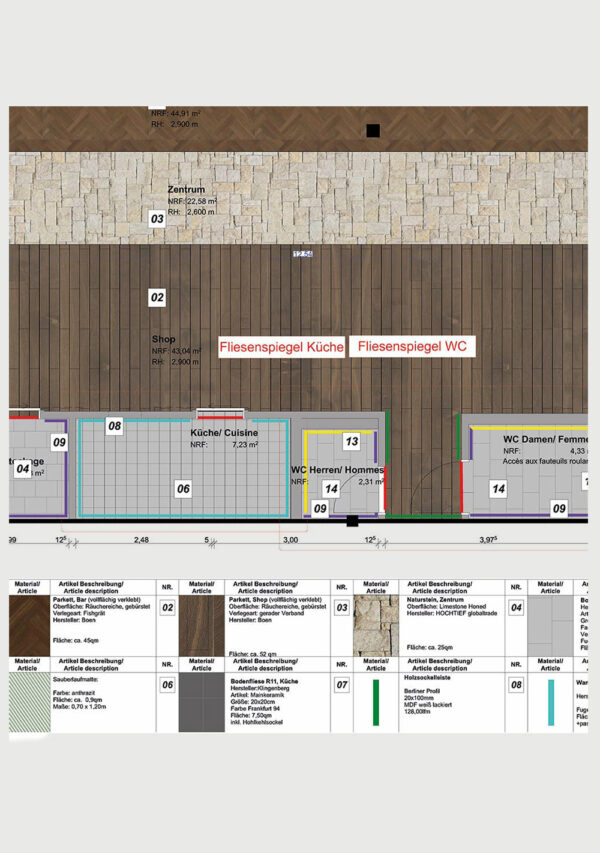 Floor plan
Carpentry drawing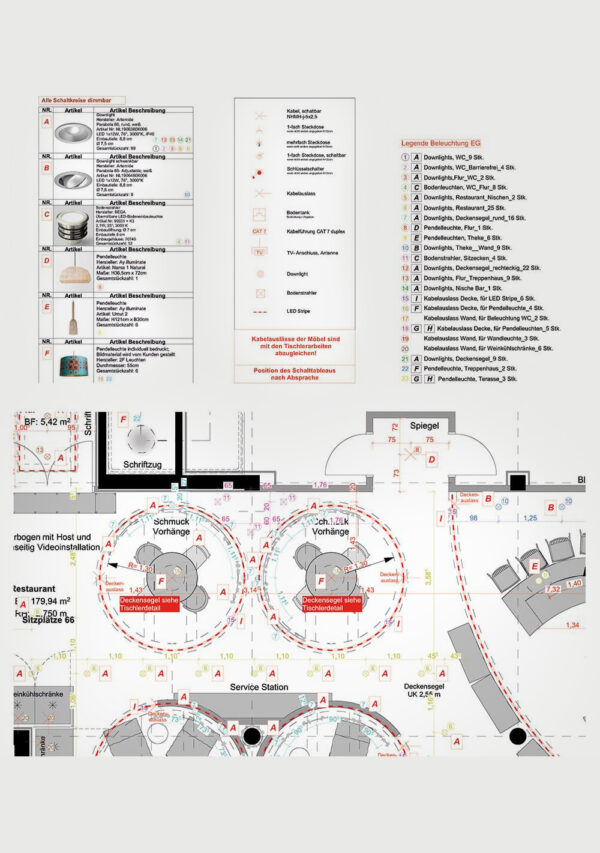 Electrical plan
Sometimes problems arising in the course of a project need to be solved with pragmatism. We have already received numerous awards for this.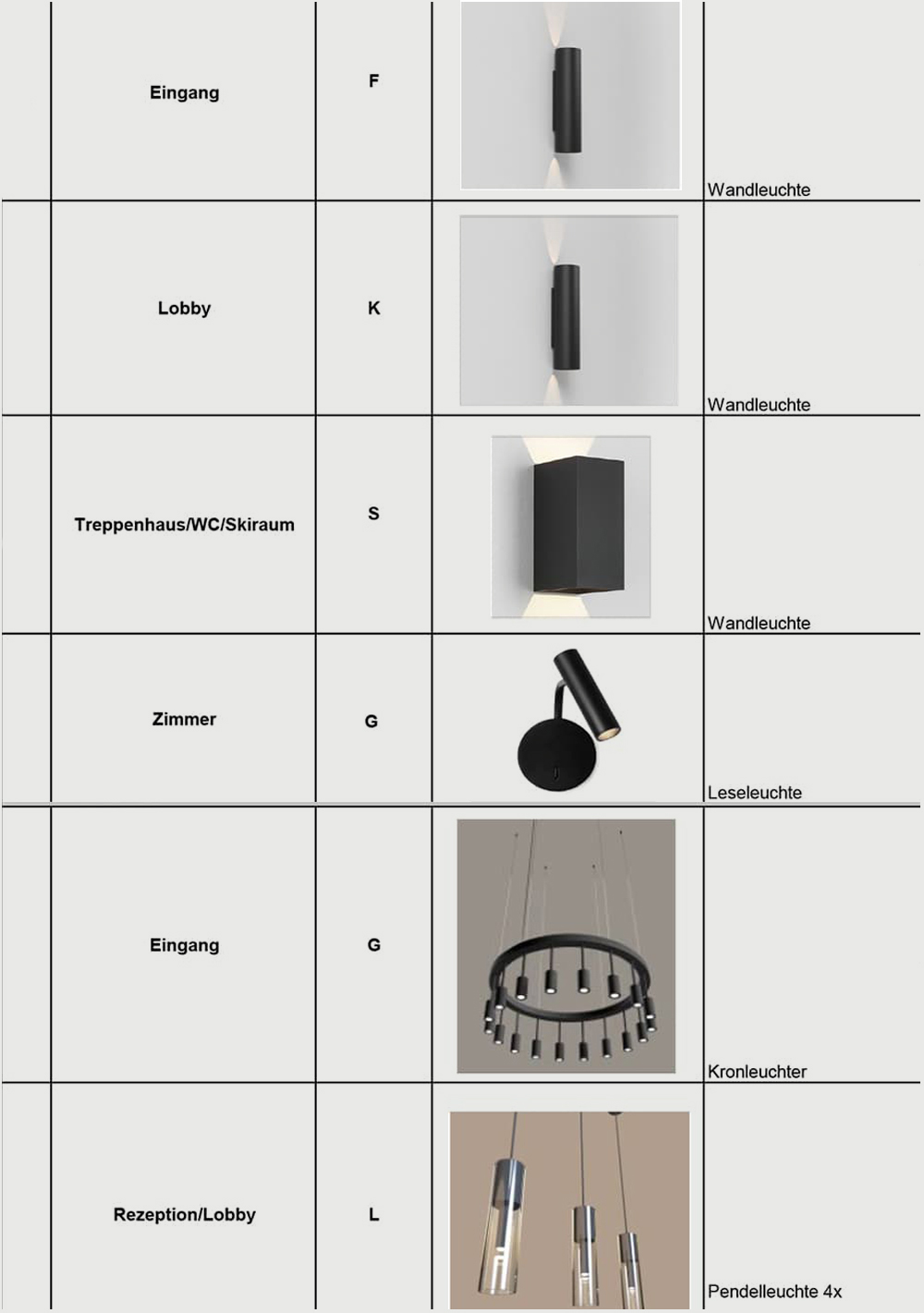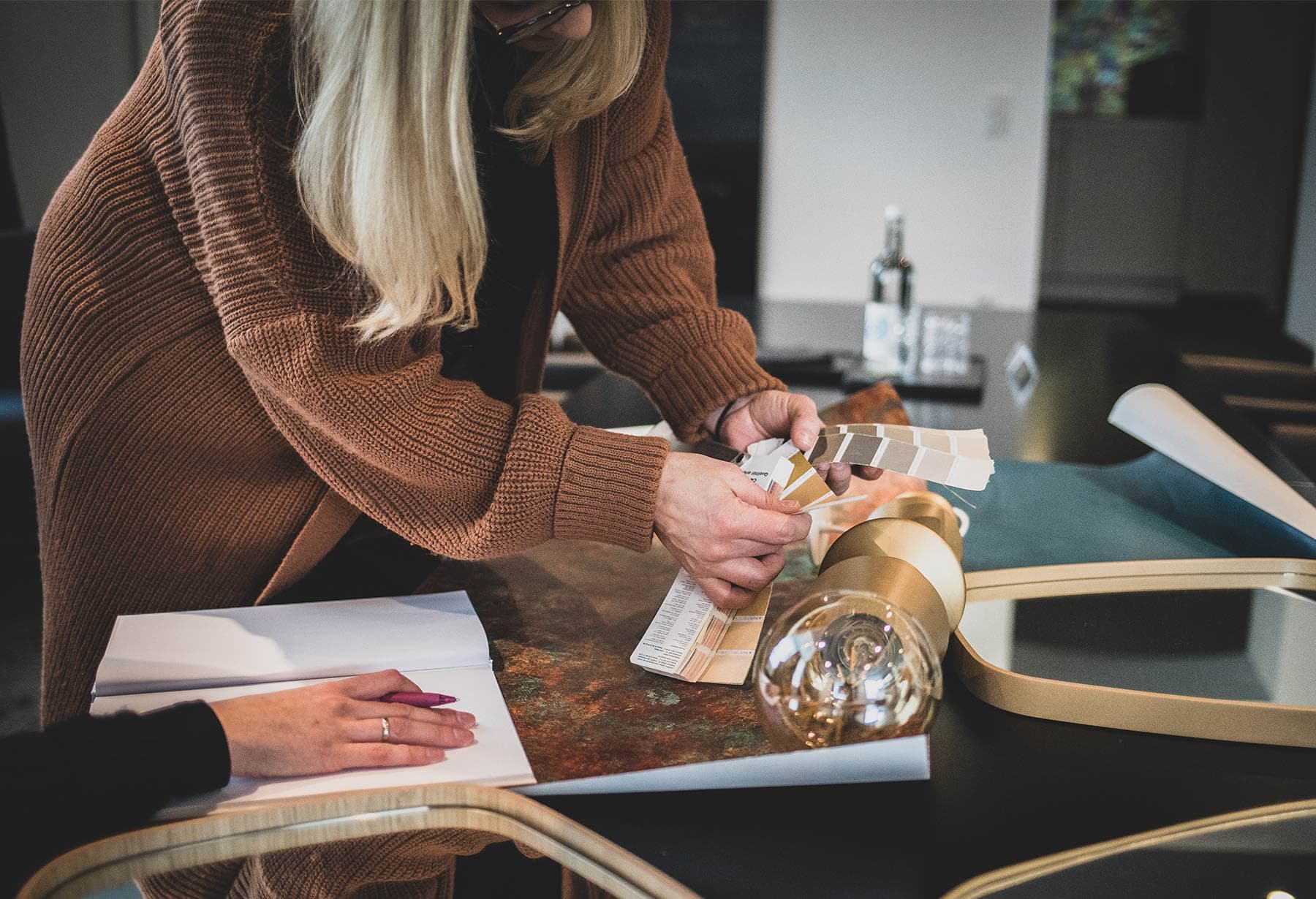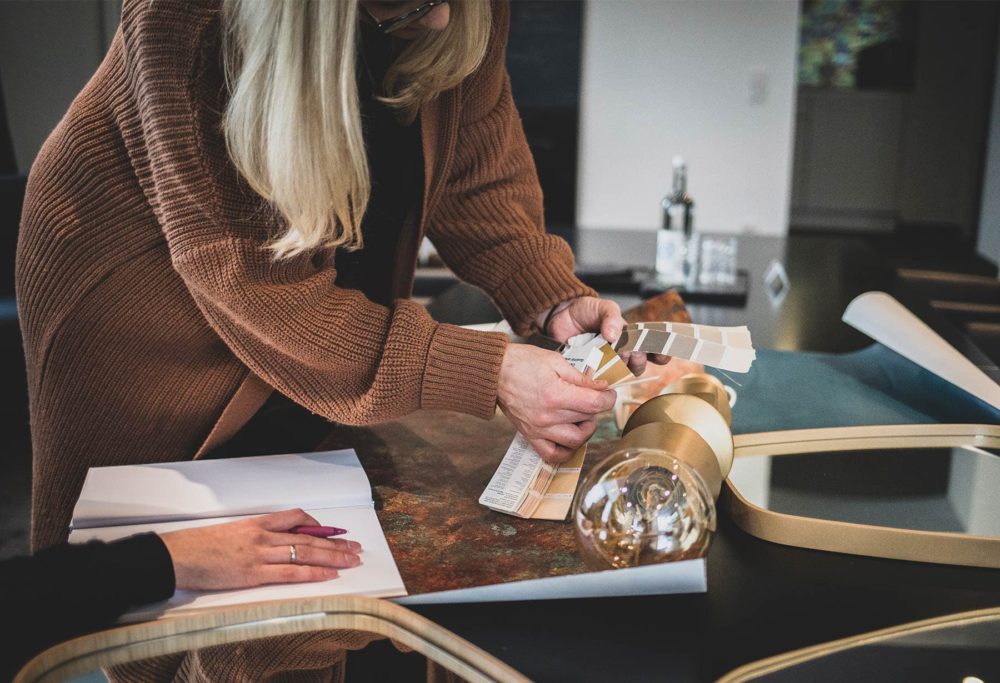 Finally, all components merge into a convincing overall result. We are grateful to be able to work with many great clients.