Conta-Clip — Hövelhof, DE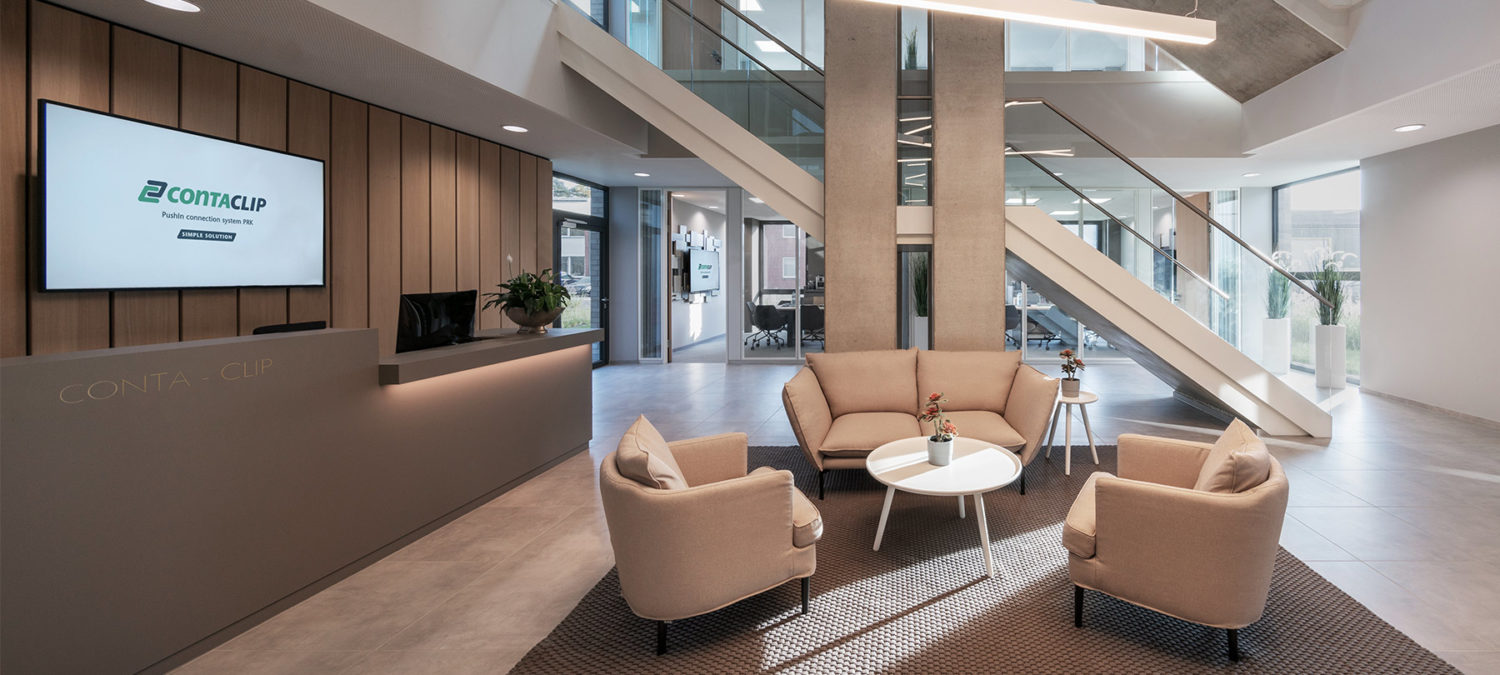 The redesign of the Conta-Clip company headquarters in Hövelhof is characterized by a clear, timeless and modern design. Glass walls ensure that the premises are flooded with light, nevertheless, the design provides separate work areas. This promotes smooth communication while also creating privacy for confidential meetings and discussions in smaller groups. Flexible furniture such as height-adjustable tables and expandable seating arrangements can be used to suit requirements.
Bright colors and comfortable seating make the generously designed reception area very inviting. A combination of warm shades of wood and exposed concrete underlines the pleasant work atmosphere. The impressive design of the reception area is continued in the upper floors which are connected by an open staircase. With its dynamic design, the lighting system adds a certain easiness that provides an enjoyable contrast to the clean lines of the overall concept. Similarly, the form and color scheme is interrupted by cheerful pink accents and plant arrangements in the cafeteria.
Location
Hövelhof, Germany
Services
design and realisation