Newton Administration Base — Munich, DE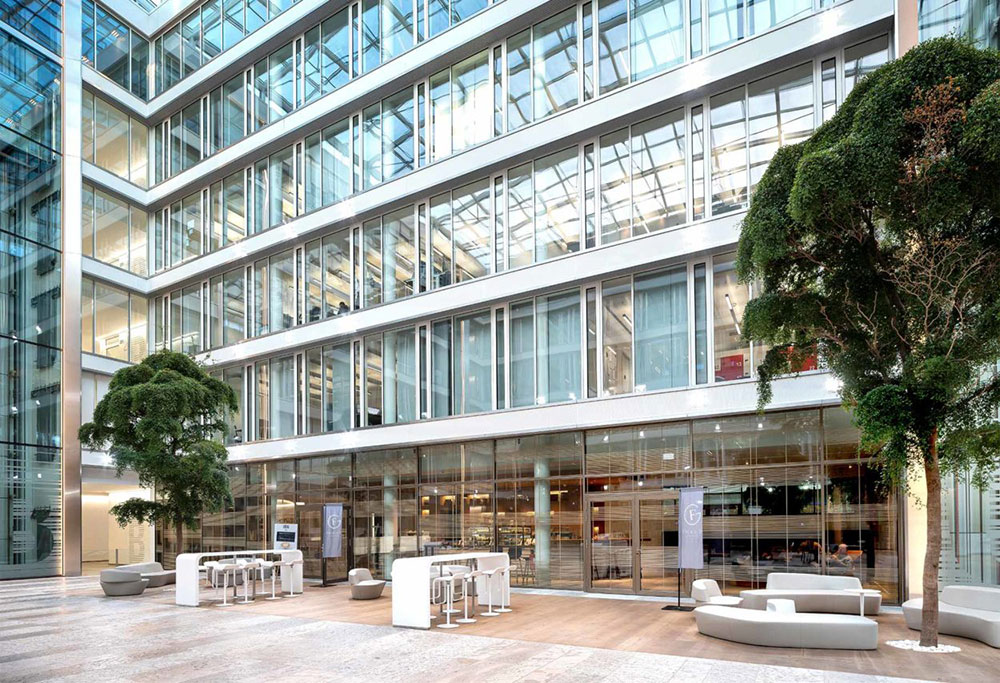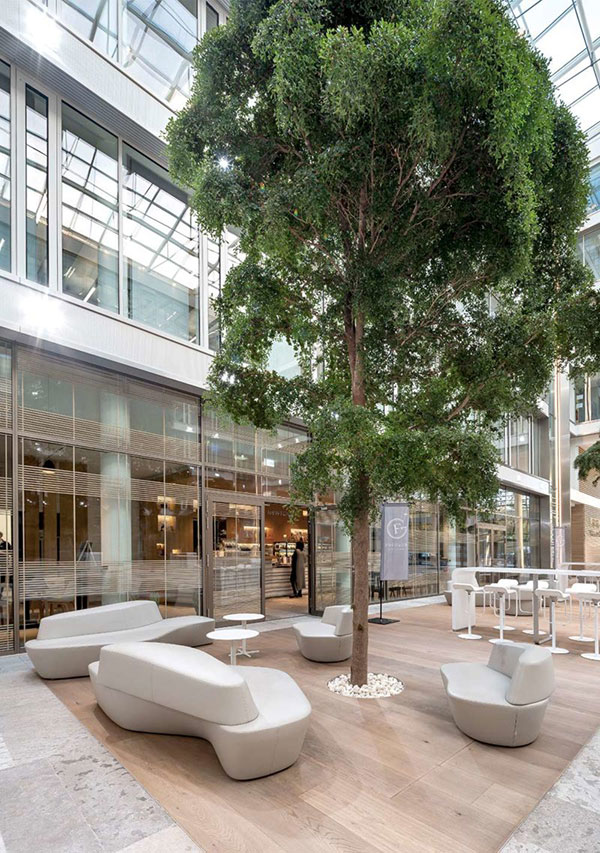 In the west of Munich, the construction of the NEWTON office complex by the Tüv Süd creates a new dimension for everyday working life. In the NEWTON, a large conference room and a number of meeting rooms for different purposes create space for effective communication. If required, the conference room can be divided into three sections which offers additional flexibility. Consistently applied wooden slats add a creative element that harmoniously complements the structural design.
The clear and reduced style supports the media technology-oriented conference area. Different zones were created in the casino by using various seating options and partitions, while modern and puristic geometrical forms characterize the buffet area. Slat elements on the ceiling ensure pleas­ant room acoustics. In the barista bar, earthy colors and wooden elements create a welcoming atmosphere. The open design is emphasized by the long row of high bar stools facing the hall in front of the large window.
Category
canteen, barista bar, conference
Services
design and realisation