Office Headquarter — Essen, DE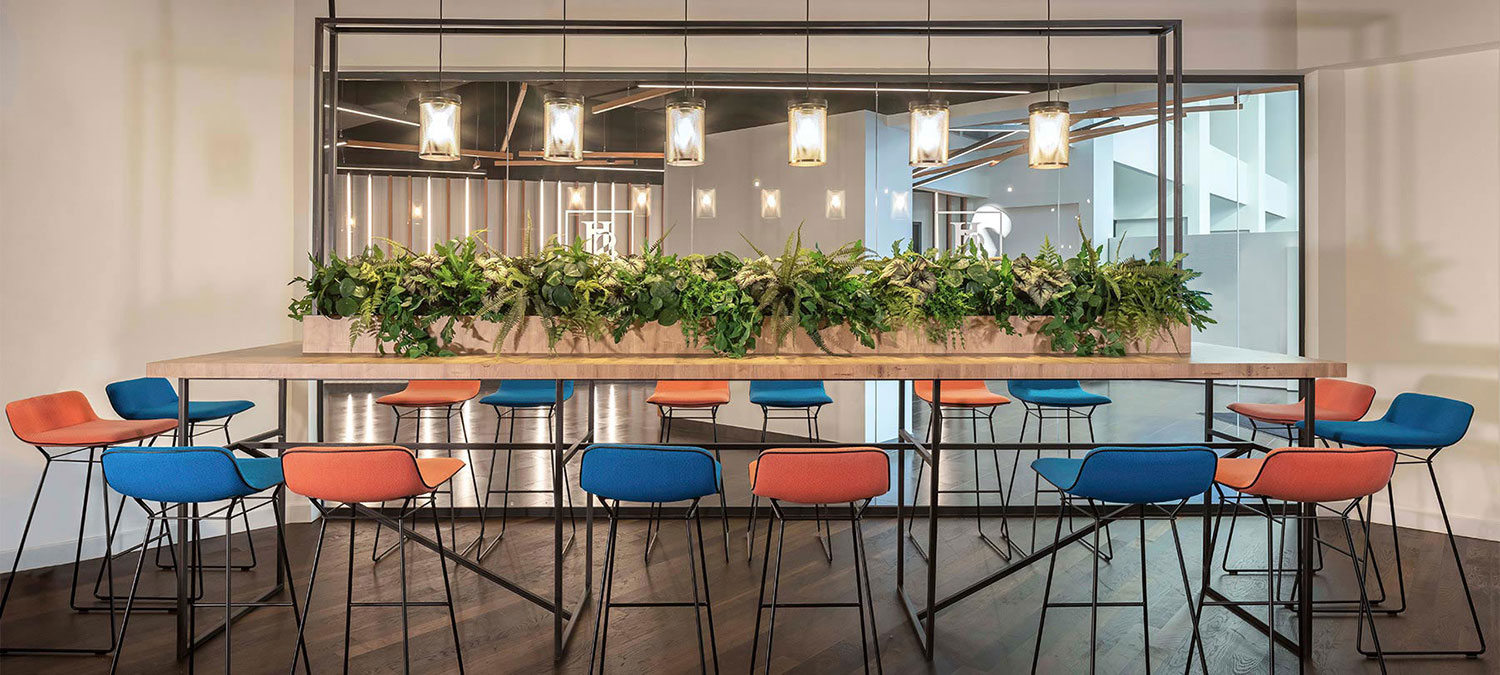 Room for creativity and inspiration awaits employees in the Ruhr area, where our interior designers have developed an innovative office concept. The main focus was on the quality of time spent in the office space, differentiated workplace situations and the versatility of visual appearance and materials.
The building has a total of six upper storeys in addition to the ground floor. These include the management levels, a floor for meetings and conferences, an open-space office and two further office floors. The new design concept is notable for its clear use of shapes, which becomes particularly apparent in the glass wall and window fronts and is complemented by surprising interior design elements such as the green wall and the glassed-in, air-conditioned wine showroom. In the lobby, the spotlight is on the black ceiling with large, suspended LED luminaires which originate from the existing building and now float above the generous entrance area. For reasons of sustainability, the wide staircase and the flooring of the lobby, both of which had been installed during conversion work in 2009, were also retained and refurbished. From there, the "walkway" leads to the elevator, which has been designed in an elegant gold finish.
The panoramic windows in the staff offices stand out from classic office design. In addition, high, open ceilings in the hallways and shared areas ensure a bright, fresh and friendly atmosphere. A colourful open space area has been designed for briefings. Further facilities include a recreation room and a cafeteria for the staff.
Small row houses in pink and blue are used to accommodate the visitor restrooms. A double washstand unit separates the ladies' and men's areas. In the absence of deliberately omitted ceiling panels, the exposed pipes are reminiscent of the former factory hall and retain the industrial touch that characterises the entire building.
Services
design and planning