Hotel Indigo — Berlin, DE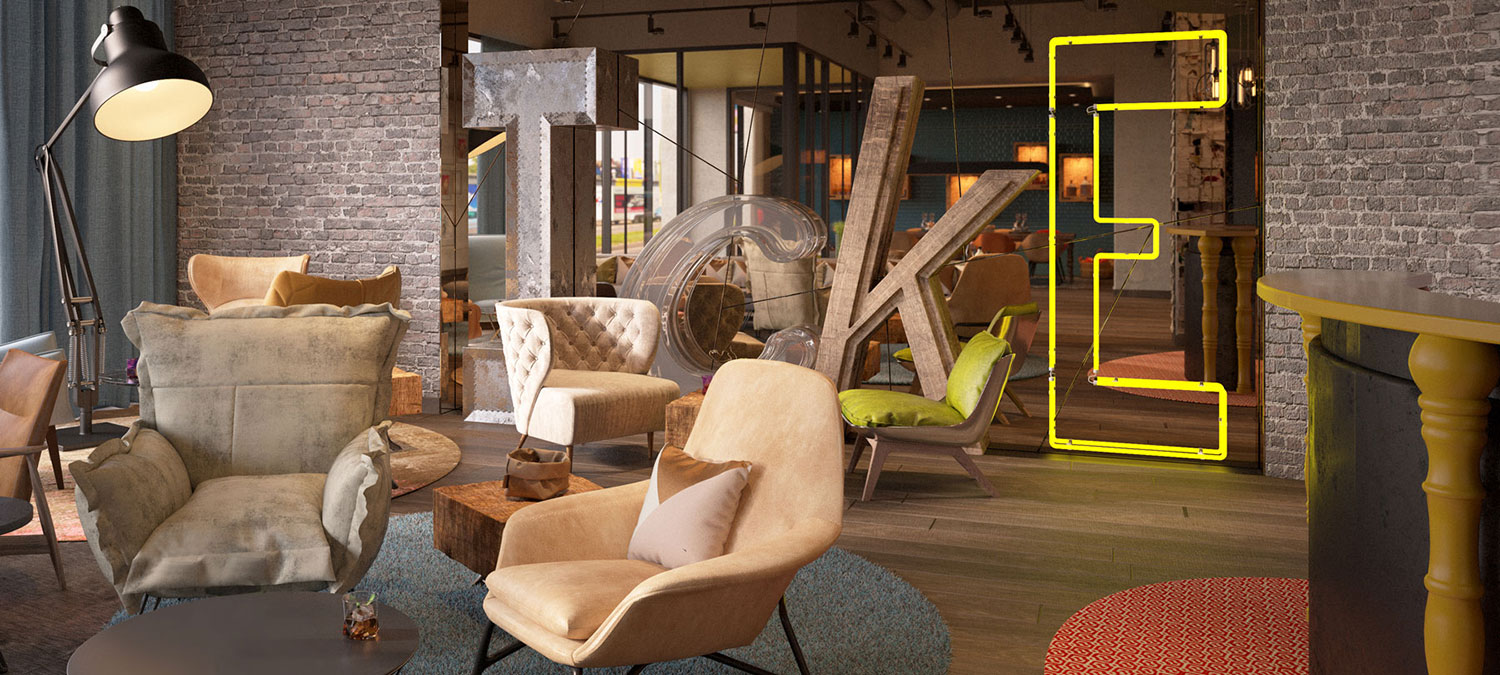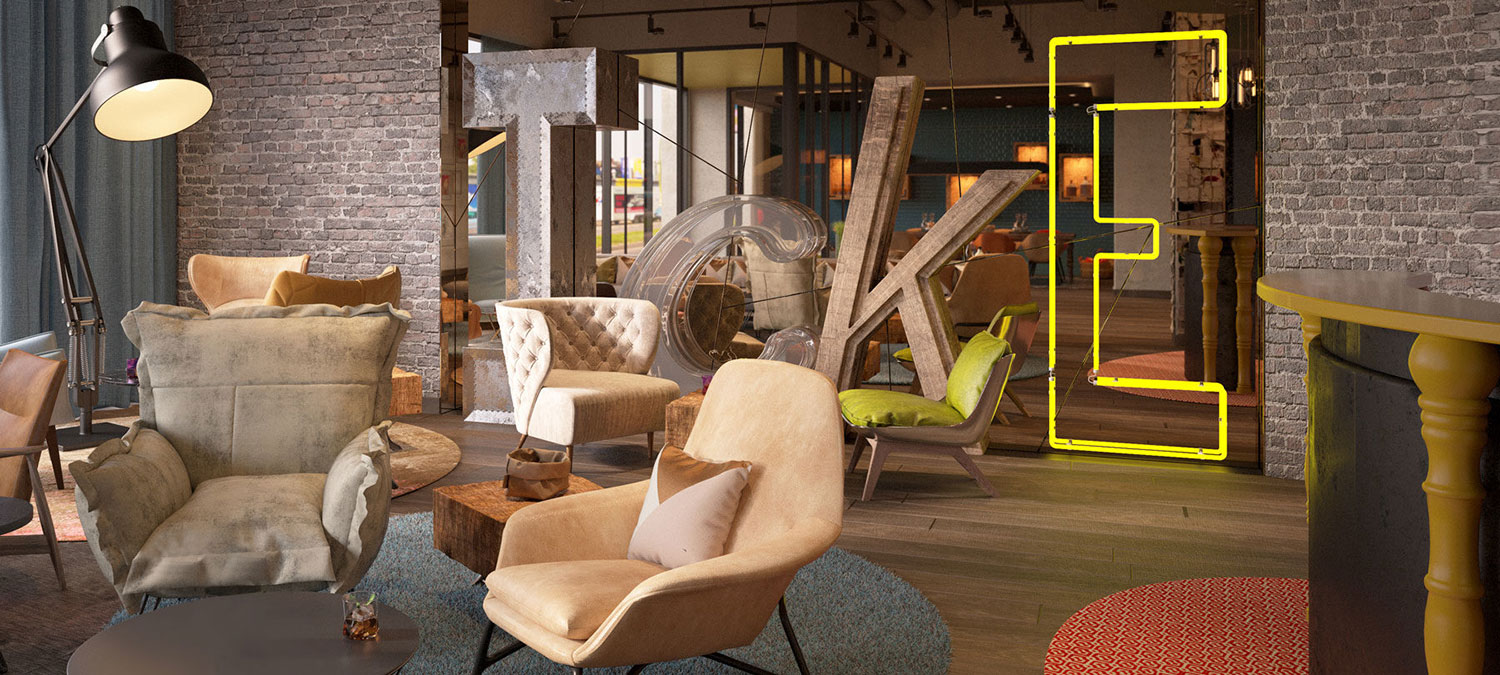 Rough charm meets cosy comfort: with sturdy materials such as unplastered brick walls, massive leather chairs or extravagant decorative objects made from driftwood, the interior concept favours the industrial style popular in the metropolis. This unconventional design is supported by high ceilings and a room structure reminiscent of a loft. The shiny surface of the copper partitioners in the restaurant area contrasts with the coarse and matt finished materials.
The consistent colour scheme in natural shades of green creates a calm ambience where the focus is clearly on the culinary side. In stark contrast, the hotel bar enchants with a vivid club atmosphere. Coloured tinted windows immerse the room into an extraordinary light and make the bar the centre of attraction. Poufs in vibrant colours that harmonise with the tinted windows add modern accents. The hotel rooms are in sync with the unusal nature of the German metropolis. Powerful colours and sculptural decorative objects like the artfully lighted built-in television are prominent features of the interior design. This well-rounded impression is completed by soft curtains and textiles in warm colours.
Category
public areas, rooms
Services
design and realisation