Grand Tirolia — Kitzbühel, AT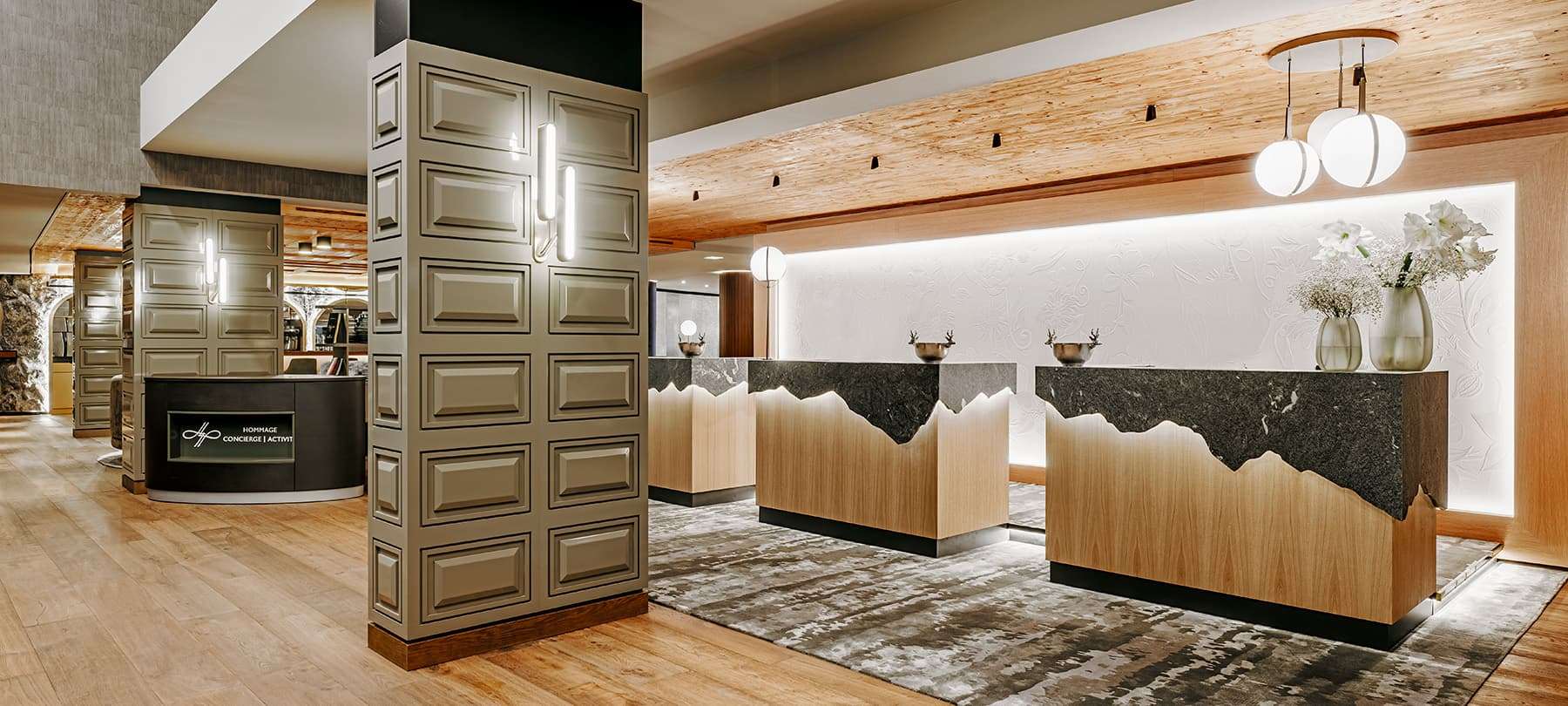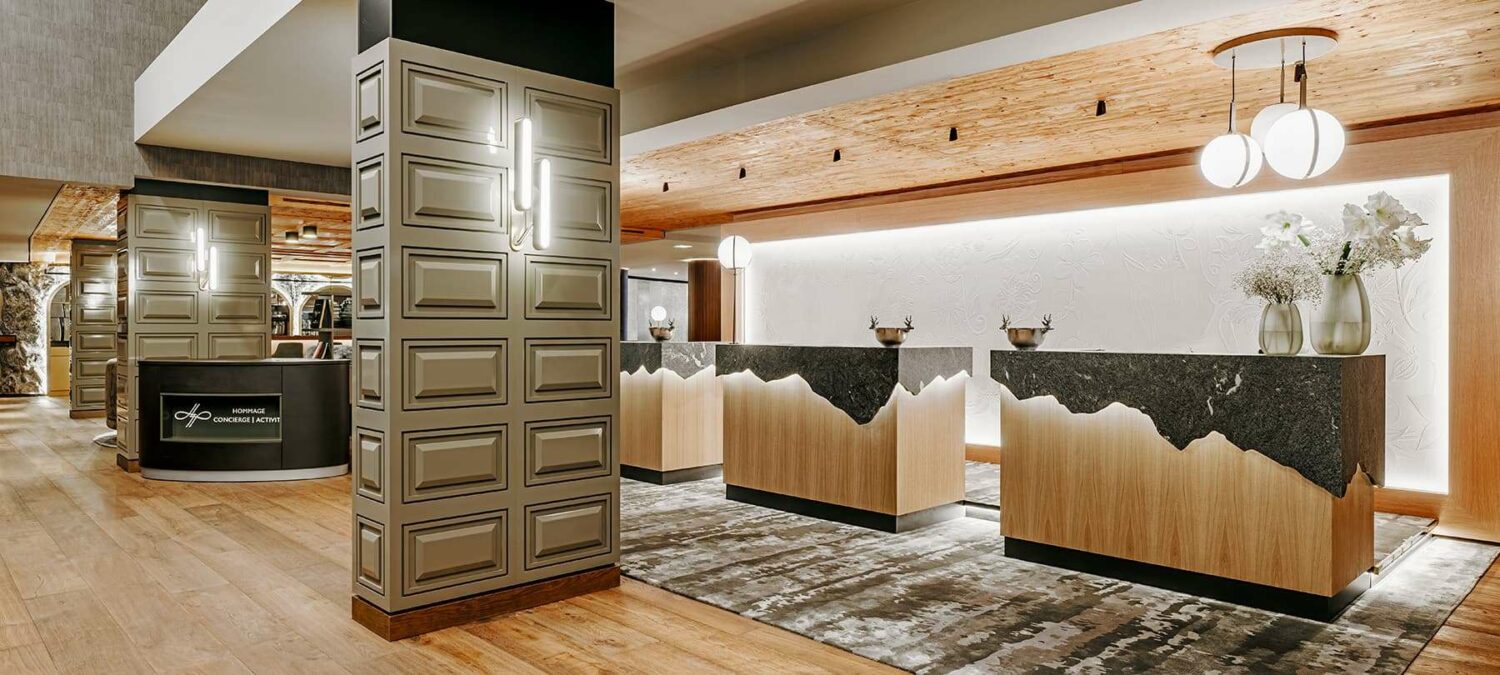 As part of the Hommage Luxury Hotels Collection, the Grand Tirolia is an exclusive retreat nestled in the spectacular Tyrolean alpine landscape. A wide range of sports and wellness activities in addition to culinary delights ensure the perfect guest experience.
As a first step in a comprehensive renovation and expansion project, the lobby, reception and restaurant zones were renewed as well as the fitness and yoga areas. In addition, the retreat's guest rooms received a complete makeover.
Guided by the vision of providing even more comfort and luxury, some of the existing wooden ceilings and panelling were retained and combined with new materials. Ranging from rough natural stone to soft textile wallpaper and shimmering glass surfaces, the areas appear more structured and alive. Wood remains the dominant material, but is used in a variety of colours, textures and shapes. Typical patterns and forms of the Tyrolean Alpine region are interpreted in a modern way and give character to the rooms.
By adding soft upholstery fabrics, earth tones and location-specific decorations, an atmosphere of cosiness and warmth emerges.
With the focus on sustainable preservation of the inventory, the guest rooms were equipped with new fabrics and furniture, achieving a comfortable ambience with a fantastic panoramic view that invites guests to sit back and relax.
The very natural, bright style of the spacious yoga area in combination with the reduced design creates an airiness that supports the wellbeing of body and mind. Clearly defined zones offer a lot of open space and flexible use.
The interior design of the fitness area creates an appealing contrast between the high-tech equipment and the lounge with its soft curved recliners, wooden tables and stools.
Category
public areas, rooms, fitness areas, yoga retreat
Location
Kitzbühel, Austria
Status
1st construction phase
Services
modification & refresh