Erika Boutiquehotel — Kitzbühel, AT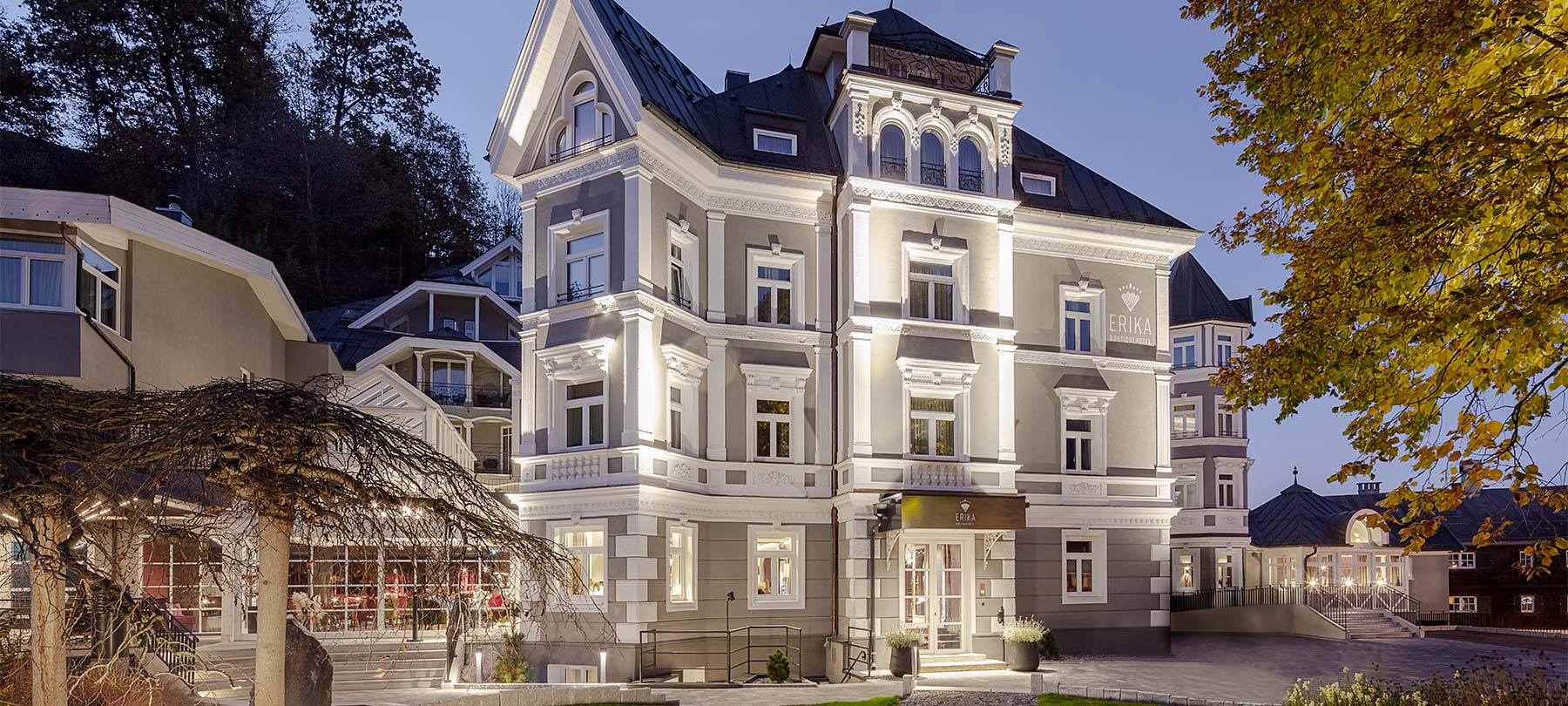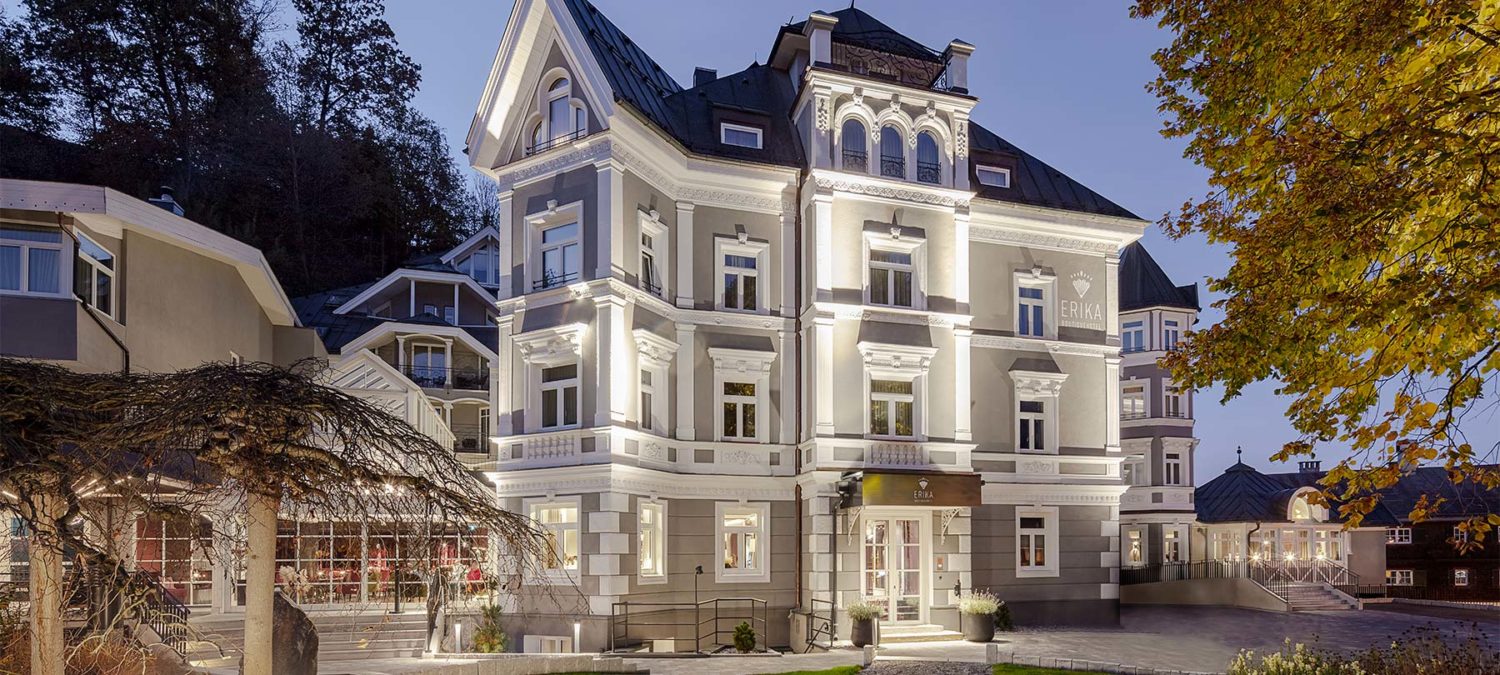 The interior design of the boutique hotel Erika, built in 1897 in the Art Nouveau style in the heart of picturesque Kitzbühel, has been undergoing a complete revitalization. The thorough renovation focuses on recreating the typical architectural style of the late 19th and early 20th century. Classic materials, such as velvet fabrics, marbled carpeting and parquet flooring, are lovingly integrated into the hotel's interior. Dark shades are predominant in the lobby and the public areas, creating a pleasantly warm contrast to the cool colors of the snowy mountain scenery.
Directly adjacent to the lobby, the Greenhouse is the heart of the Erika. In daytime the stylish Greenhouse Bar and Lounge invites guests to enjoy the conservatory with its panoramic view of the mountains. In the evening the golden shimmering bar is the perfect place to relax with a glass of wine or a drink.
The rooms and suites express a perfect synthesis of style, elegance and comfort, blending both nature and authenticity which are at the very heart of the Erika and its long-established roots.
Category
public areas, restaurant, rooms
Location
Kitzbühel, Austria
Services
design and realisation