Hampton by Hilton — Europe, Middle East, Africa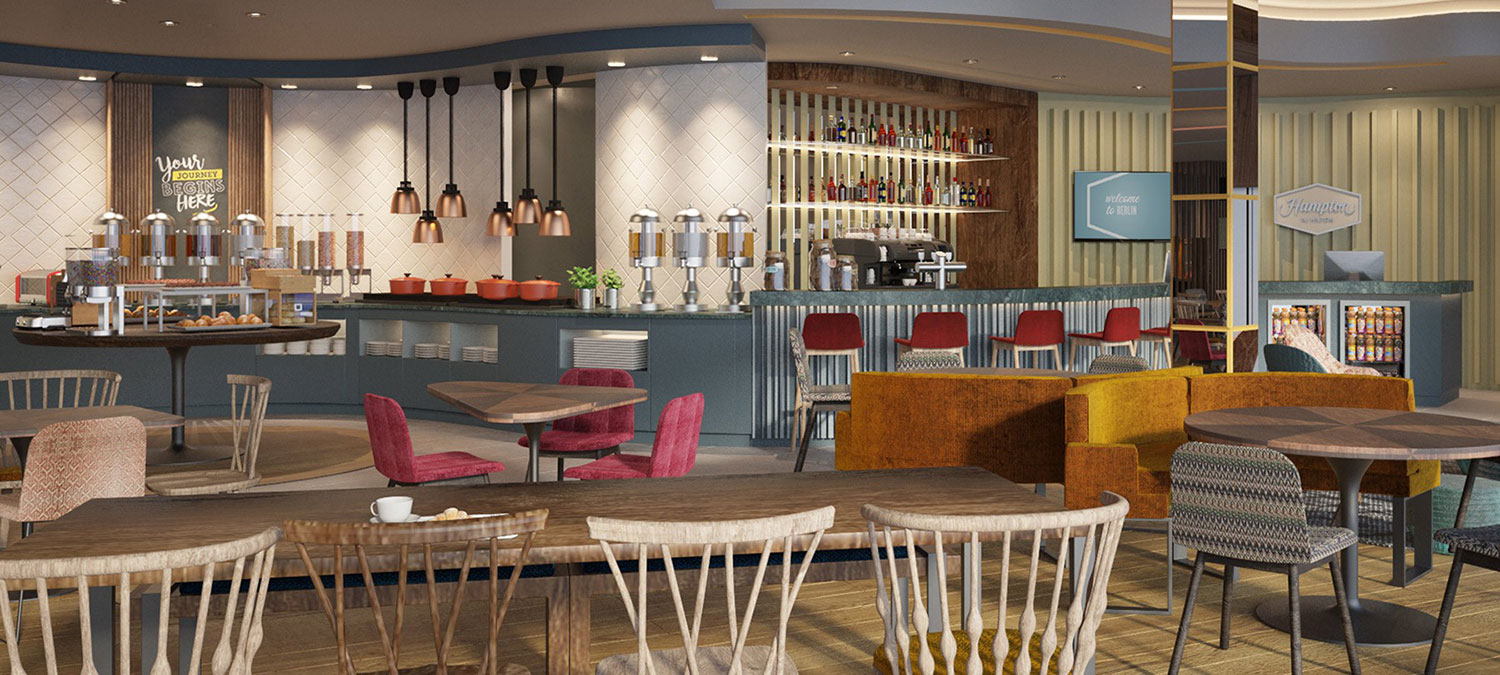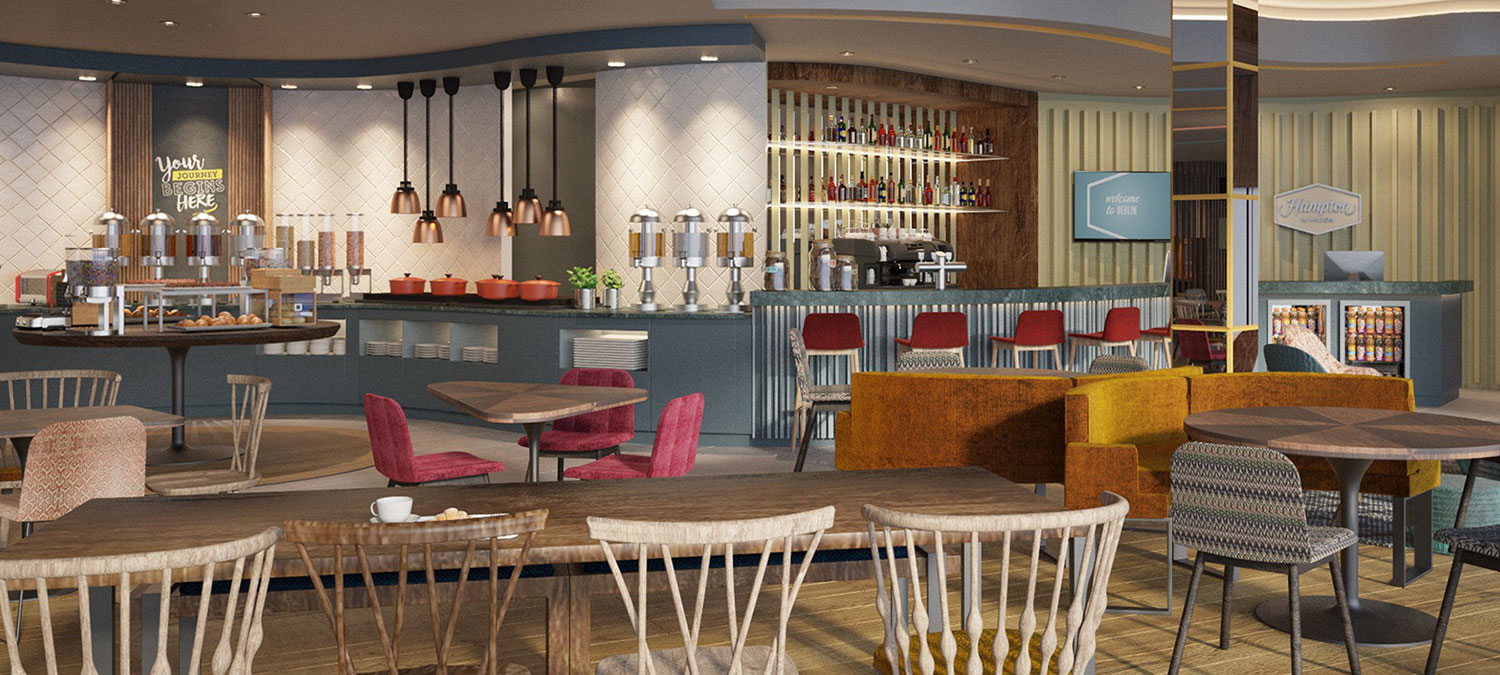 Commissioned with the new brand development for Hampton by Hilton, Kitzig Interior Design created a uniquely fresh and inspiring room and color concept, which will be the future standard for Europe, the Middle East and Africa. The modern, well thought out design creates a very warm and comfortable ambience. The public areas in Hampton by Hilton are the perfect place to relax, meet new people and simply feel at home, thanks to an open space zoning, a cheerful color scheme and a casual and cozy furnishing style.
The informal atmosphere makes guests feel instantly at ease. The lobby presents itself as a highly versatile room concept that features six different areas. The welcome zone is located in the centre of the space. An unconventional, fresh mixture of relaxed bar feeling, inviting dining atmosphere and comfortable home flair is reflected in the bright, friendly color concept and the delightful living room ambience. Room dividing walls were deliberately omitted. Instead, the interior design creates gentle transitions that grant the room spaciousness yet sufficient privacy by effectively using wooden elements on walls, floors and furniture, paired with Aztec patterns and feel-good colors. The breakfast and catering area including the bar zone are arranged in a circle around the welcoming space. The game station creates a smooth transition from the foyer to the living zone. Modern, semi-transparent room dividers in wood finish and soft, warm lighting provide the perfect setting for guests to relax in. Decorative wall and ceiling luminaires in a contemporary retro style create the perfect balance between modernity and traditional comfort. The interior design skilfully presents each piece of furniture with a special individuality, which is integrated into a harmonious overall concept. With a combination of different furniture designs, the Hampton by Hilton deliberately avoids standard interior styles and confidently offers a new kind of hotel experience. A total of four different room concepts, designed in three unique color themes, amaze guests with an enchanting home flair. Light parquet floors, unconventionally arranged picture frames and colorful textiles add to the relaxed atmosphere. Soft, indirect lighting unites the living and sleeping areas seamlessly. In the foyer, an open wardrobe, a small minibar and a luxurious mirror with additional indirect lighting provide a friendly welcome.
Category
public areas, restaurants, rooms
Location
Europe, Middle East, Africa
Status
design concept 2018