Seaside Hotel — Design Concept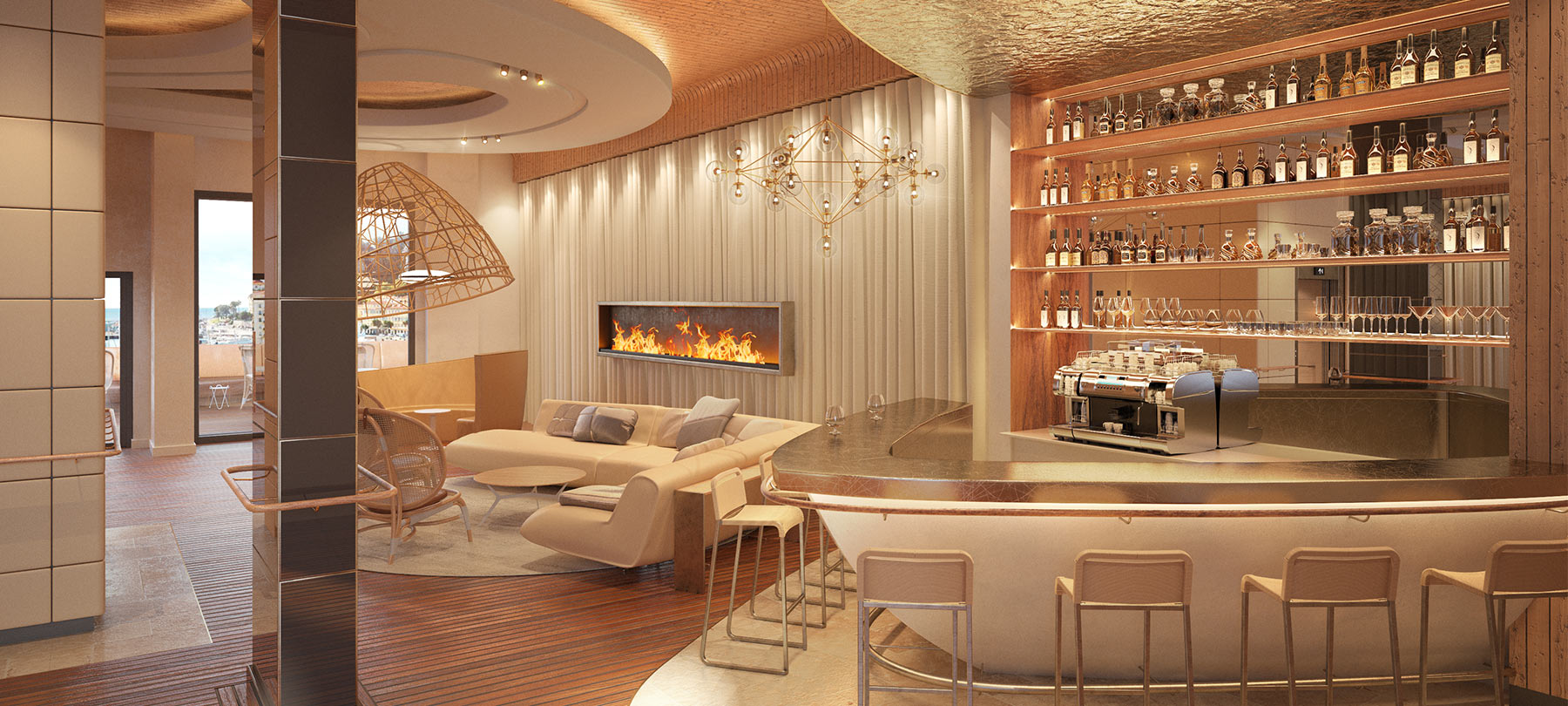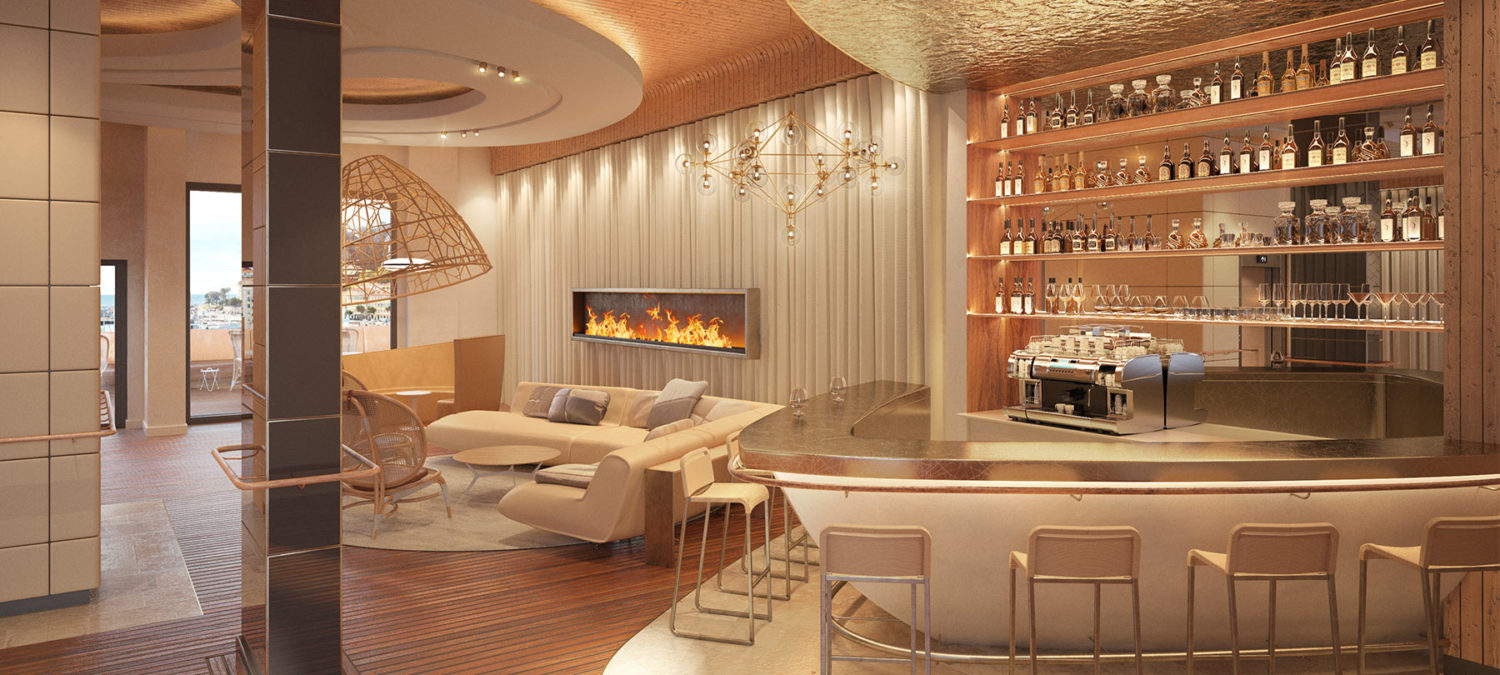 Situated right on the coastline, guests can enjoy a wonderful view of the bay and the marina. The brightly designed lobby welcomes visitors with soft colours, light leather, sand-coloured curtains and a wooden floor that is reminiscent of the premium materials found on classic yachts and Riva boats. This ambience is accentuated further still through the chrome elements on the furniture. The handcrafted, high-quality bow-shaped bar invites guests to take their time in a relaxed, luxurious atmosphere.
This overall concept also continues through to the rooms, where the design and material language greets guests with a modern interpretation of the look and feel of classic luxury boats from the 1960s. The combination of light woods, highly polished chrome, white linen and light leather makes for a premium-quality interior design. Further subtle maritime accents are set by traditionally handmade cordage. The headboard made of off-white leather wickerwork is placed in front of a back wall covered with light beige painted wooden strips. From here, guests can enjoy the unique location and the view of the hustle and bustle in the harbour through the hotel's floor-to-ceiling windows in an elegant ambience.
Category
public areas, bar