Aedenlife Hotel & Resort — Rügen, DE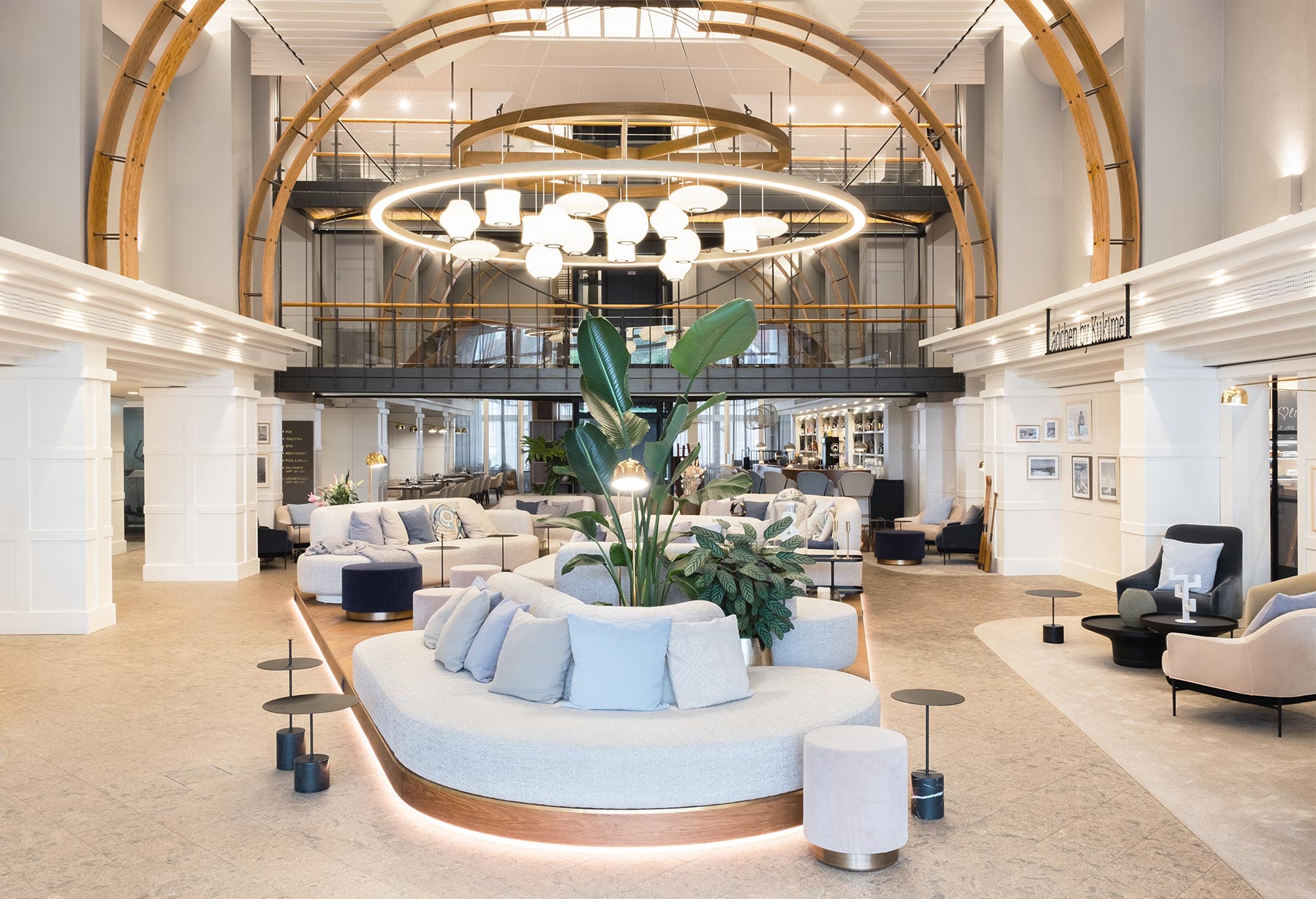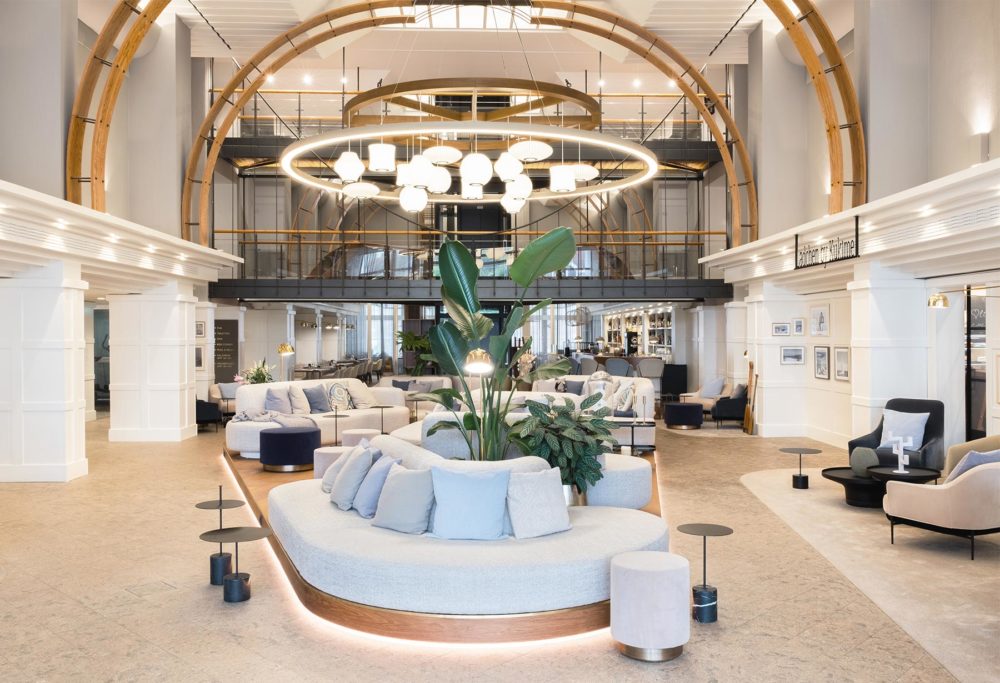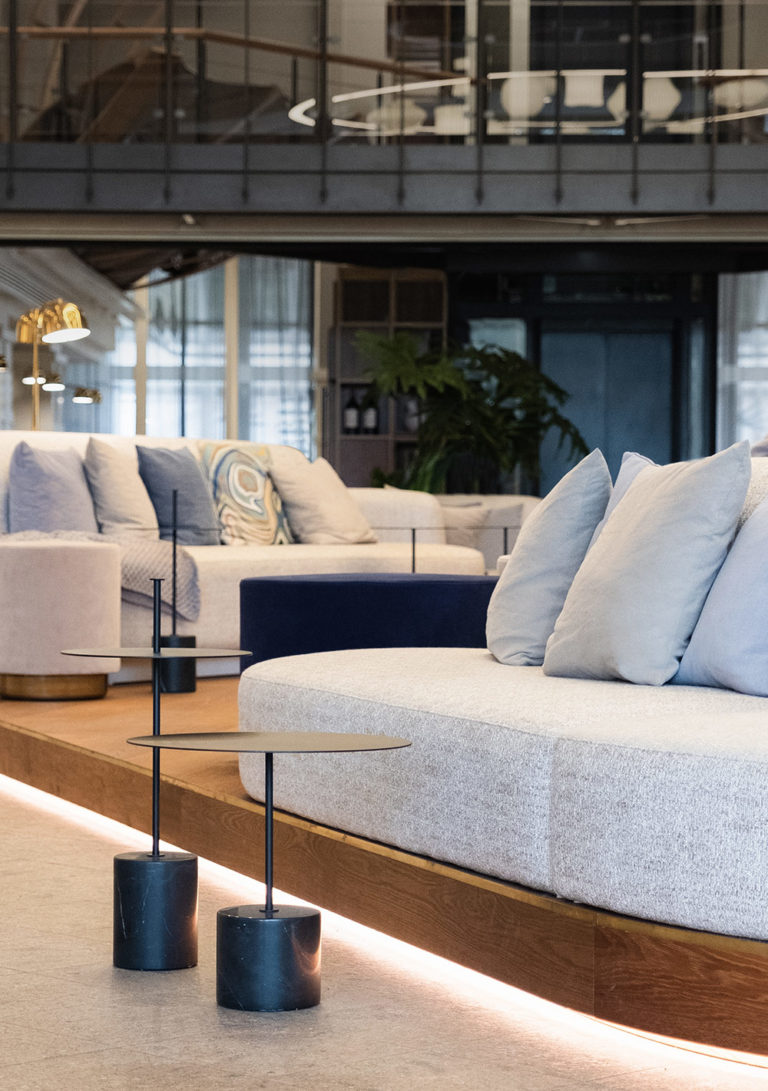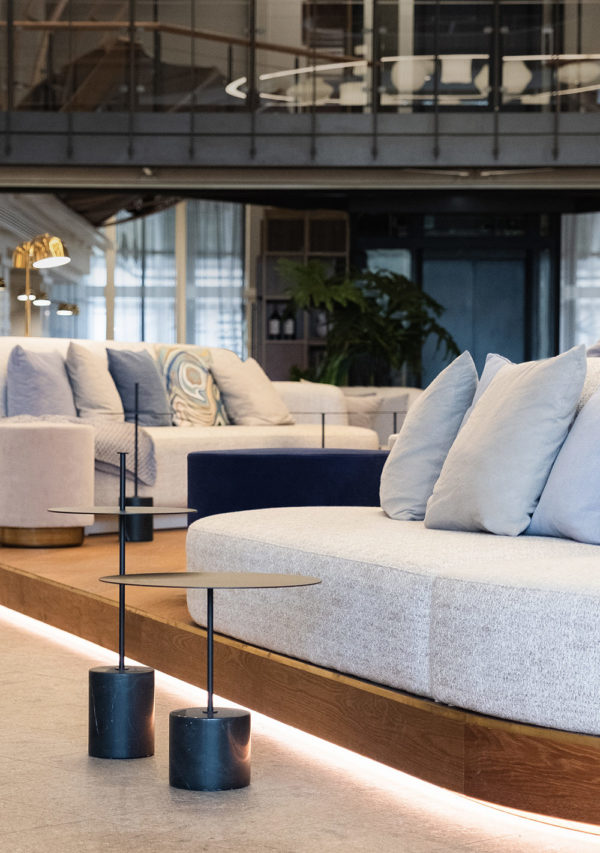 Based on the themes of dunes, water and island life, the lobby forms the lounge area of this hotel. Just like a boat, it represents the heart of life at the resort. The maritime ambience is reflected in the pedestal in the centre of the room as well as in the structure of the room itself, which is reminiscent of a ship's bow, along with the flowing forms of a dune. Custom-made sofas nestle together to create an equally elegant and homely ambience.
The sand colours continue through into the restaurant area, and the closer you get to the sea, the more aqua tones blend into the overall design.
During the day, the conservatory offers a particularly bright and sunny atmosphere, while the fireplace helps to make it feel cosy in the evening. The highlight has to be the private dining room, which connects to the conservatory via the fireplace. This warm and cosy space gives guests the impression of being invited to a captain's dinner.
All areas are furnished with soft linen, cotton fabrics and real wood, while the unusual table designs, sofas and armchairs offer plenty of space for people to relax and enjoy themselves in a special resort at the northern end of the island of Rügen.
Category
public areas, restaurant
Services
design and realisation