Residence Inn — The Hague, NL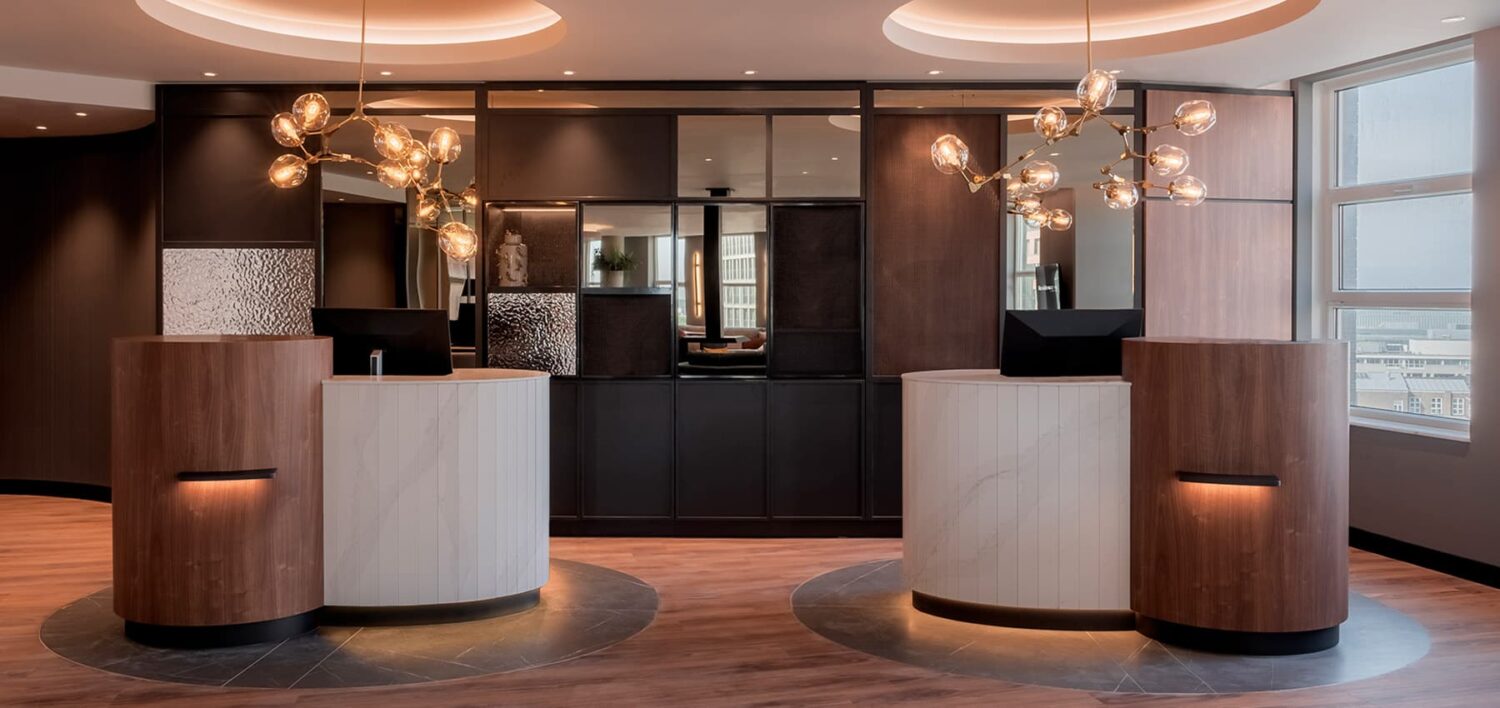 In the newly revived De Resident district of The Hague lies the Muzentoren building – an imposing 18-storey highrise whose architecture bridges the gap between the old town and modernity by reinterpreting traditional elements including geometric shapes and structures.
Incidentally, geometry and clarity are also recurring themes in the work of the famous Dutch artist Piet Mondrian, who happened to spend much of his life in The Hague. Fashion designer Yves Saint Laurent even created the 'Mondrian dress' in 1965 as a textile homage to the artist whose work can be seen in the Kunstmuseum Den Haag.
The interior design of the Residence Inn also draws inspiration from Mondrian in the way it picks up on geometric forms and merges these with those of the building itself. The result is a calm, harmonious composition with a captivatingly delicate colour scheme and warm materials.
The building is Breeam certified (rating system for environmental and socio-cultural aspects of building sustainability).
Category
public areas, rooms
Location
The Hague, Netherlands
Services
design and realisation