Boutique Hotel — Berlin, DE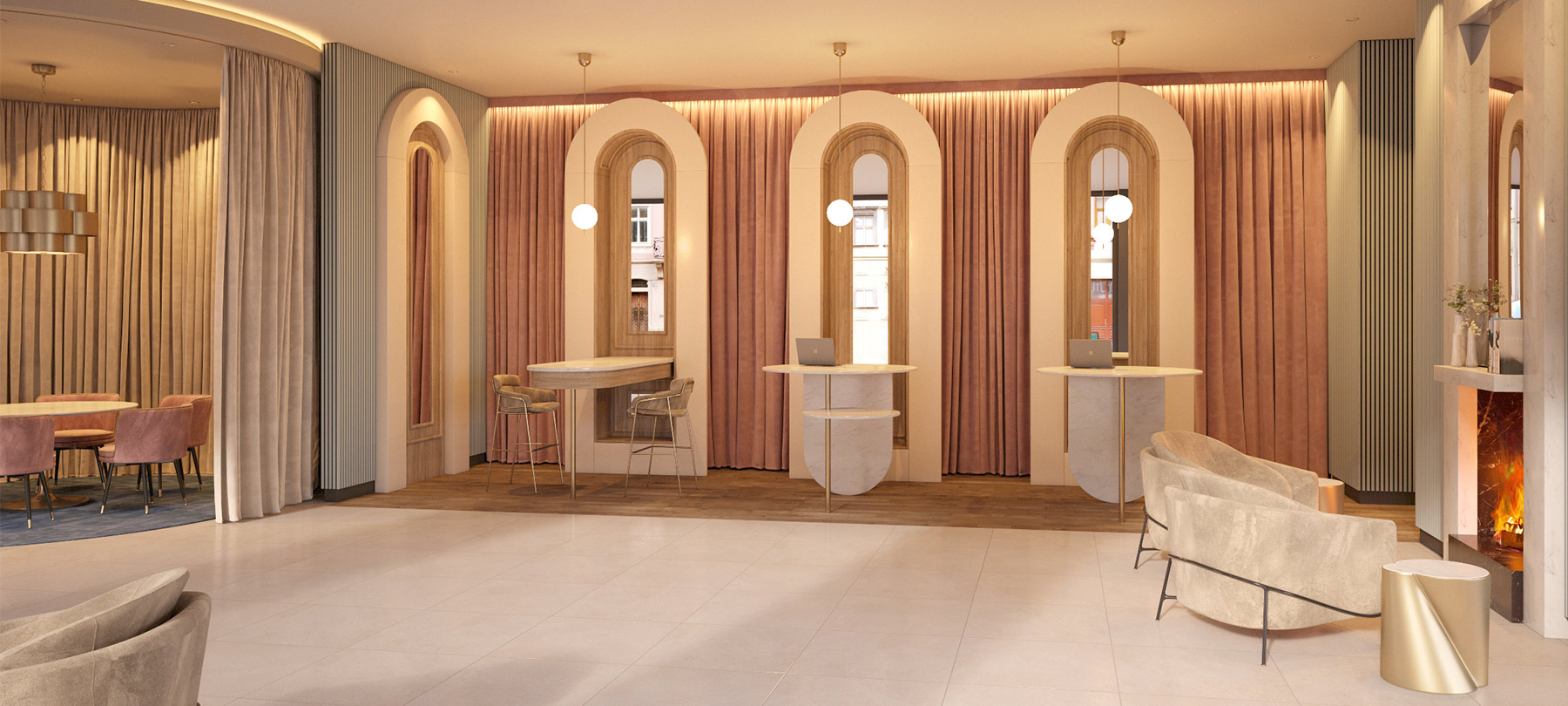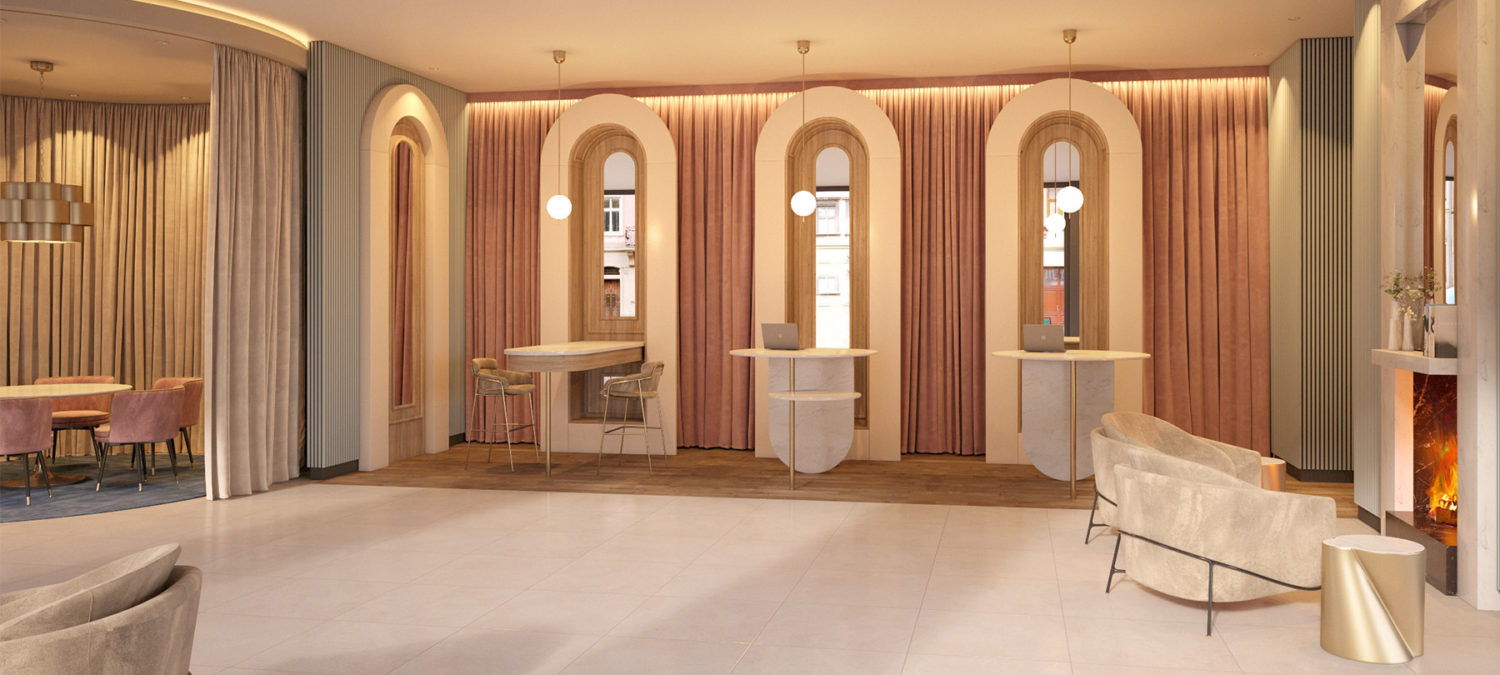 The Boutique Hotel is located in the heart of historic Berlin. Its unique location, just a stone's throw from the Tiergarten, offers the perfect juxtaposition between the history of 19th century Berlin and the modern-day city through numerous new buildings.
The rooms are brightly decorated, with the colour of furniture and walls kept to cream and very light grey. Yellow and gold accents are set off perfectly in the right light and underline the feeling of a space drenched in sunlight.
The whole ambience is light, warm and calm with feminine and floral shapes: A tribute to Queen Luise and the proximity to the Tiergarten. Further homage is paid to Queen Luise through the use of her favourite colour, cornflower blue, as a contrasting feature.
This can be found on the wall tiles in the bathroom as a contrast to the sophisticated, gold-coloured fittings and details.
Category
public areas, bar, rooms