Spa, Hotel am Bergsee — AT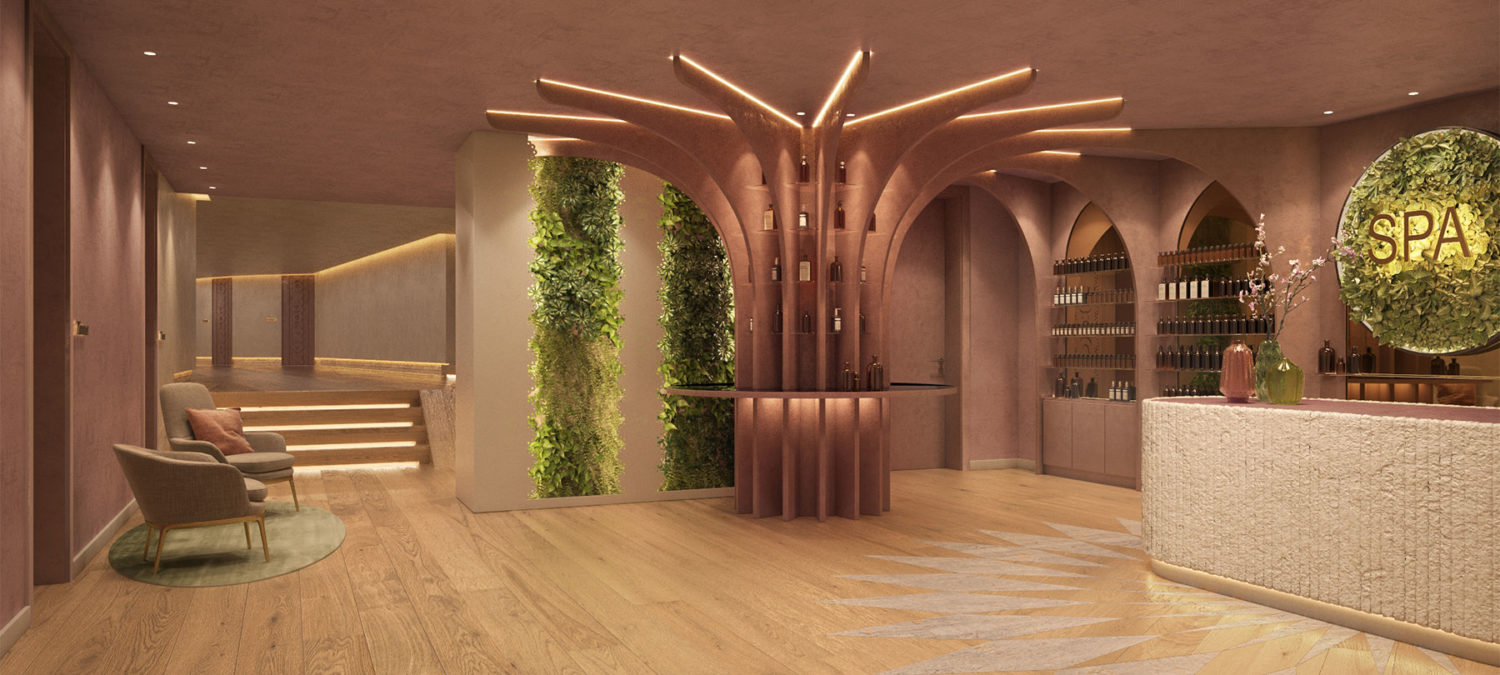 The form, colour and material concept of the spa area pays homage to the relaxing, strengthening and calming powers of nature. Earthy, powdery colours and fresh accents injected by vertical greenery skilfully staged by the lighting concept create a distinctly calm, warm and inviting atmosphere.
The stimulating spaces are accentuated further still through a myriad of natural handcrafted solid wood, pebbles, and sea-green tiles shimmering in all the colour nuances of aquatic plants. Colours and natural materials serve to bring nature indoors, breaking down the barriers between interior and exterior to create a place of peace and relaxation, a place for people to ground themselves and come to rest.
The outdoor area of the spa complete with a swimming pond and green-tiled pool blends into the surroundings as if created by nature. Once again, the use of wood, natural fabrics, soft colours and earth tones can be found abundantly in the spacious terraces, fireplaces and gravelled paths, creating a perfect place for regeneration that respects this unique location on the mountain lake.