Limes Schlossklinik Fürstenhof — Bad Brückenau, DE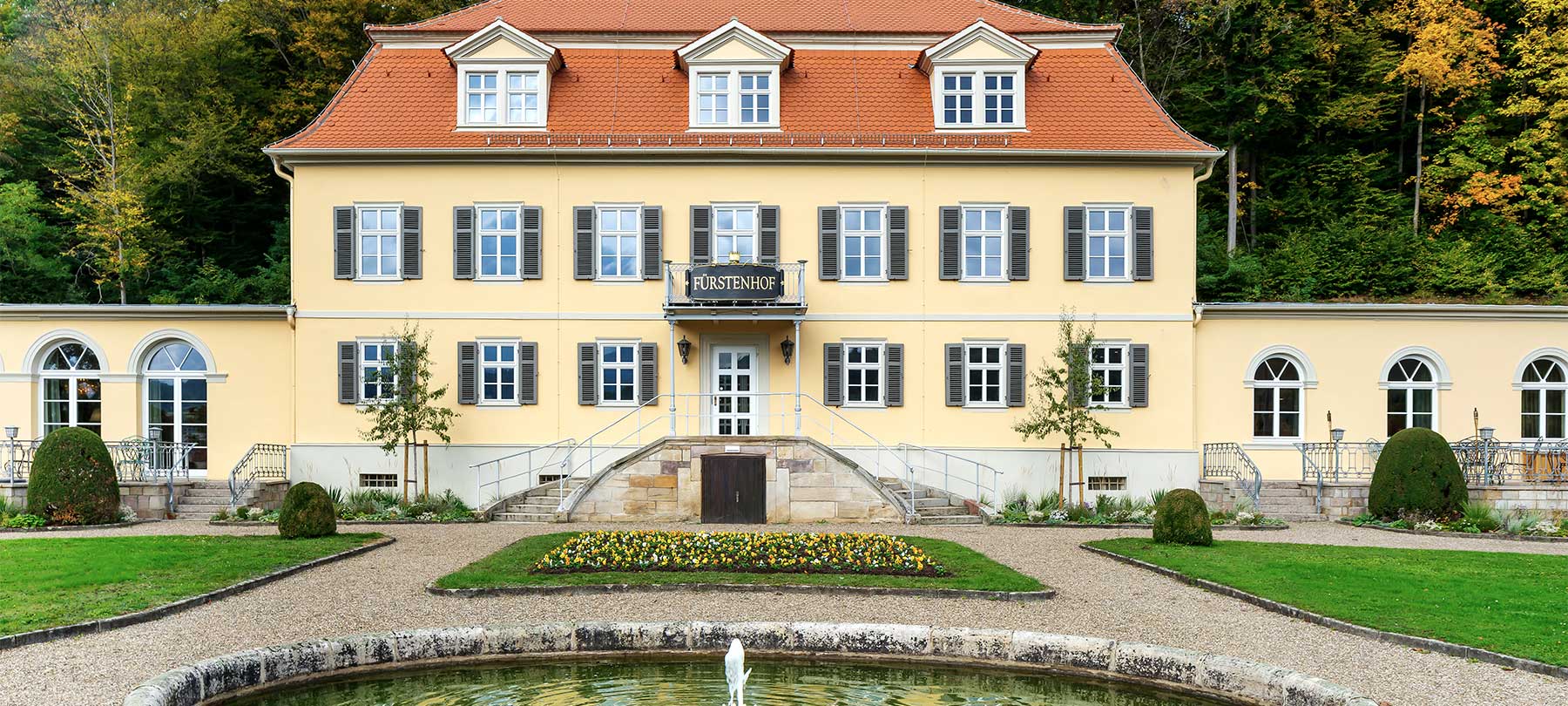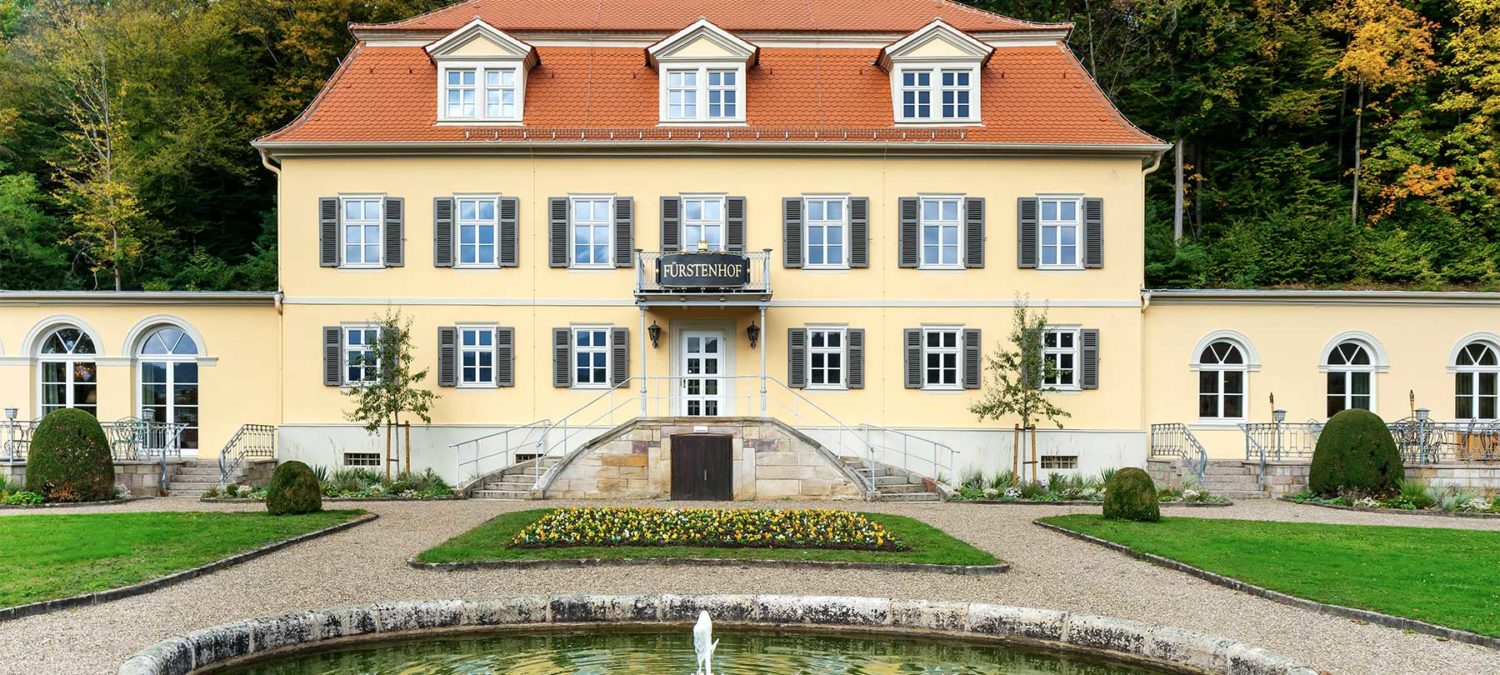 The Limes Schlossklinik Fürstenhof in Bad Brückenau is a private clinic for psychiatry, psychosomatics and psychotherapy. The central idea behind the design concept is to support therapy accompanying living. In redeveloping the more than 2,000 sqm, modern elements harmoniously blend into the historical ambience. As a result, a place of tranquility and recovery with five-star hotel character has emerged.
The creation of an optimal healing environment is at the heart of the interior design with colors, shapes and lighting evoking a serene atmosphere throughout the clinic space. The bright and open rooms can be easily partitioned by curtains without appearing isolated. In addition, various room dividers were modeled after the historic stucco on the ceiling. Numerous seating areas provide cozy spots to enjoy some quiet time or socialize.
The therapy rooms are adorned with elaborate murals that catch the eye by their restrained design language. The elegant velvet fabrics in bold shades chosen for the upholstery add contrast to the otherwise bright rooms.
The rooms and suites also reflect this relaxed atmosphere. Classic elegance and contemporary comfort in combination with a warm and vibrant color scheme establish a sheltered homelike setting. Comfortable box spring beds, calm wallpaper patterns and pleasant fabrics create an ambience that helps patients regain strength.
Category
Private Clinic for Psychiatry
Location
Bad Brückenau, Germany
Services
design and realisation