SPA — International Hotel Group, CH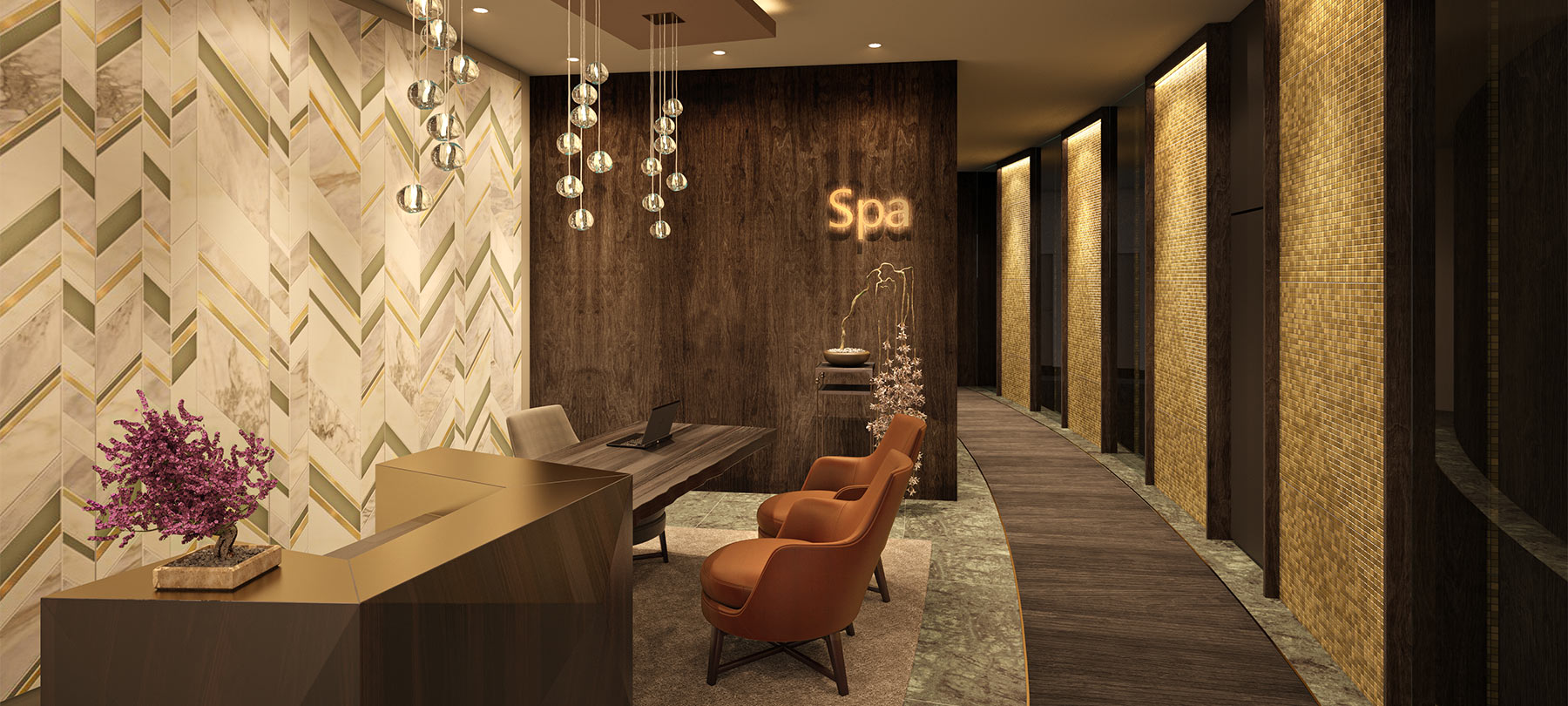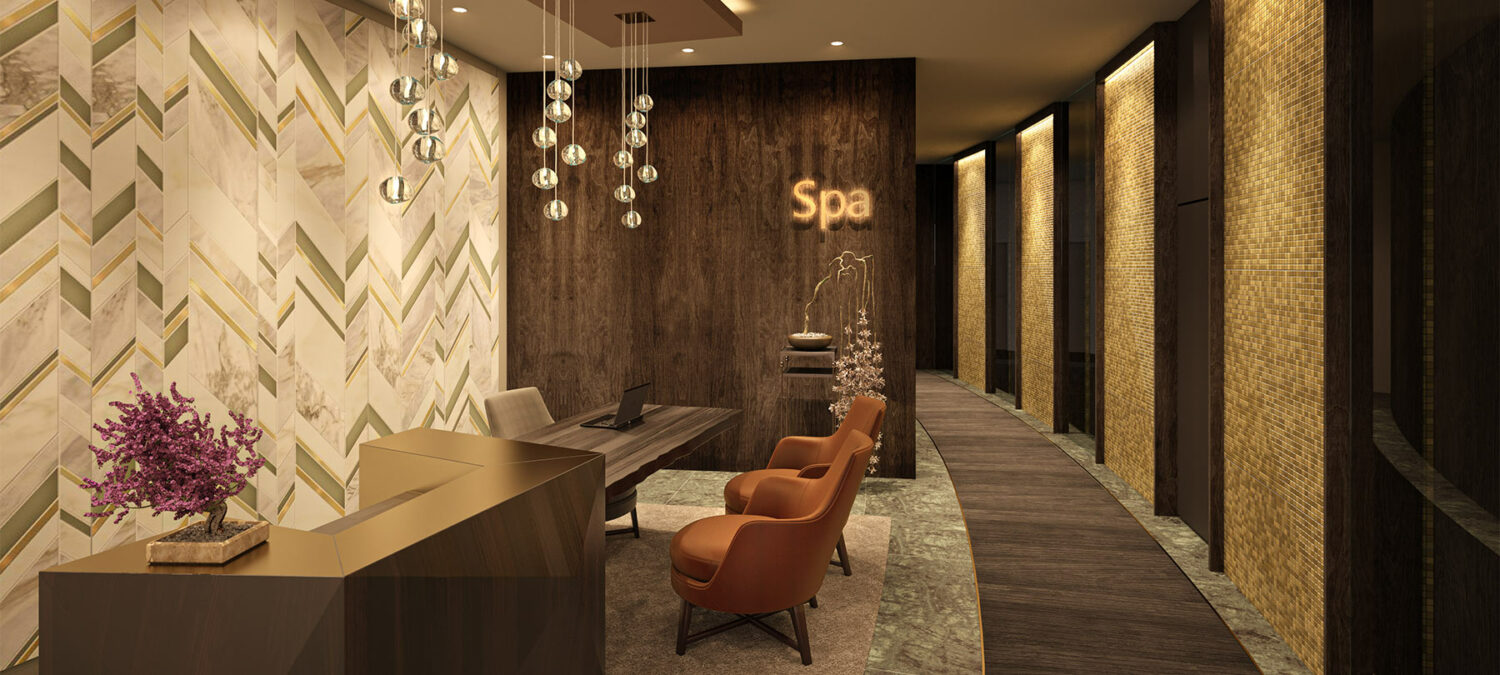 The sophisticated concept of an exclusive 5-star spa design ensures perfect harmony of body and soul. Gold accents radiating opulent beauty and luxury are skillfully combined with modern steel elements. Clear lines and playful details, enhanced by an attractive reception space, intimate retreats and an expansive pool area create a perfect wellness oasis that evokes sensuality and a sense of well-being.
Sleek surfaces reflect the soft lighting and an open fireplace invites guests to relax in the cosy lounges, armchairs and sofas. The combination of selected materials, colours and light arrangements provides a special atmosphere and conveys an overall impression of calm and serenity.