SCHLOSS Roxburghe, Spa — Kelso, GB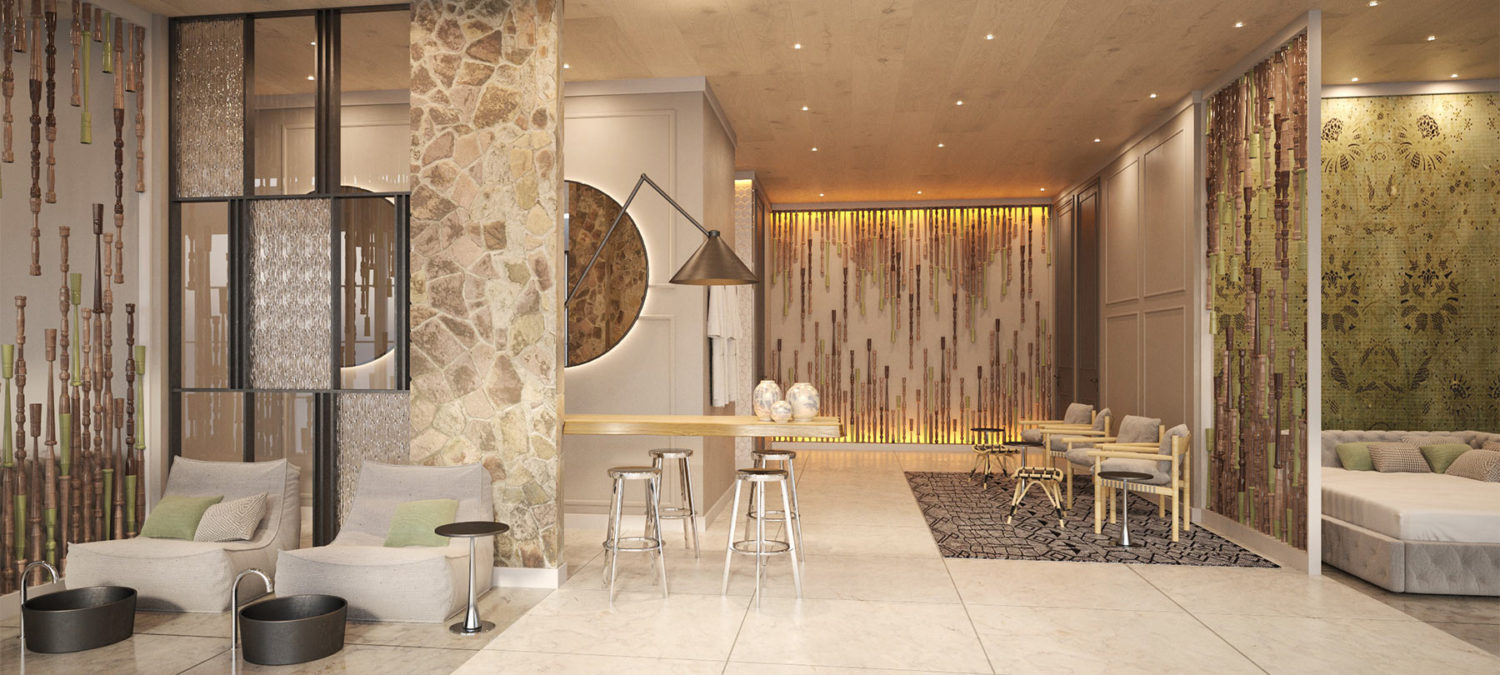 The separate annex of the SCHLOSS Roxburghe Hotel in Scotland provides an harmonious setting for the modern, luxurious interior of the spa area. In a cozy ambience, guests can relax and enjoy their stay in a traditional castle atmosphere enhanced by modern elements. Tartan patterns and colors are paired with rustic materials such as oak wood, natural stone and linen, resulting in a combination of tradition and design.
Rough stone elements add the castle feel to the interior, merging with warm, fresh colors to create a harmonious ensemble. Separate relax areas and various lounge furniture invite guests to unwind in the picturesque country idyll.
Services
design and planning