Marché Amazonica — Stuttgart, DE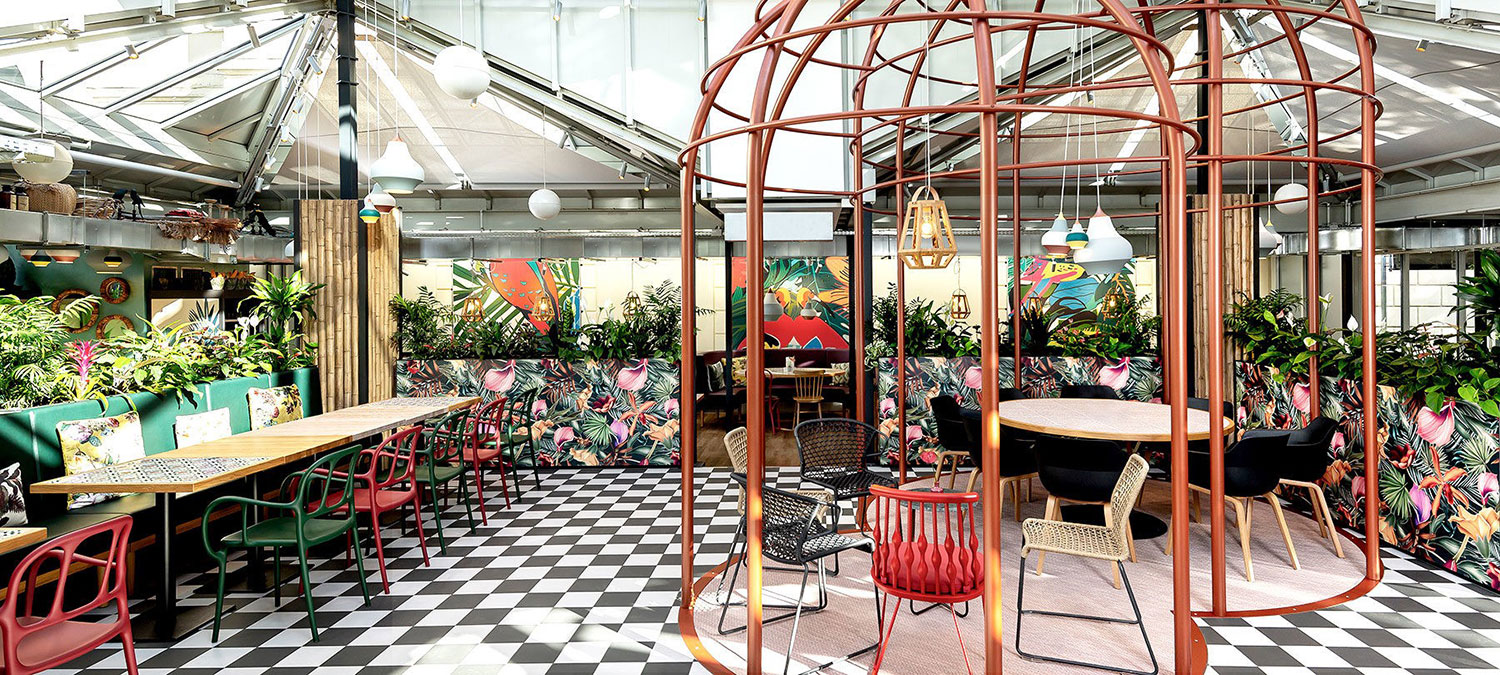 A landmarked steel and glass building inside the most frequented zoological and botanical garden in Germany has been transformed into a colorful restaurant for Marché Mövenpick. Part of the outer wall of the adjacent historical monument Wilhelma Theatre was cleverly converted into the interior facade of the large restaurant area.
The tropical theme is omnipresent in the various zones of the restaurant, from the lively market square to the children's area equipped with "huts" to the comfortable lounge sections. In the middle of the large light-flooded winter garden is an aviary-like pergola with colorful seating islands that are surrounded by half-height partitions in tropical design and lush plants. Bamboo elements and wooden lights set authentic accents. Bright animal and plant images adorn the walls of the restaurant and complete the captivating scenery of the lively jungle world.
Category
restaurant, food market
Location
Stuttgart, Germany
Services
design and planning