Hotel Mondial am Dom Cologne – MGallery — Cologne, DE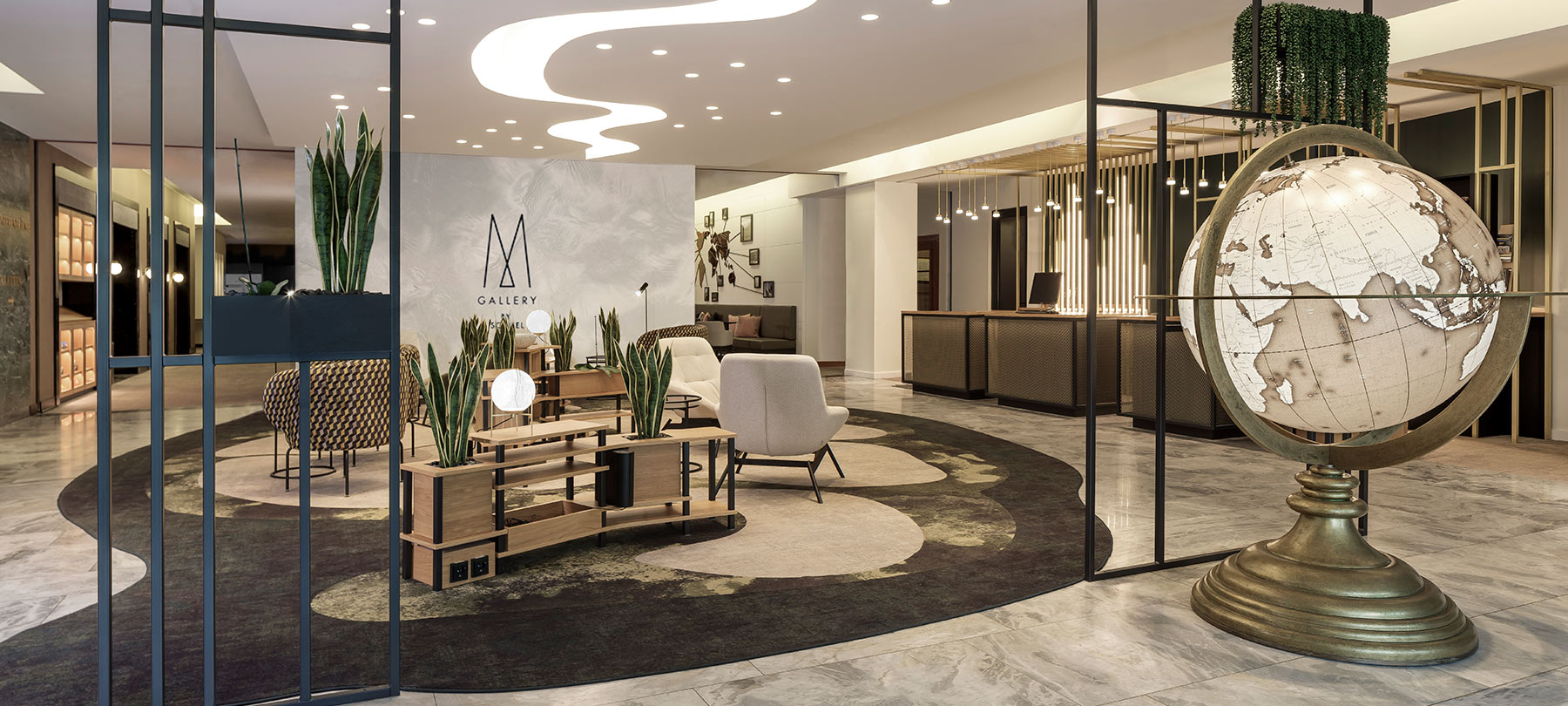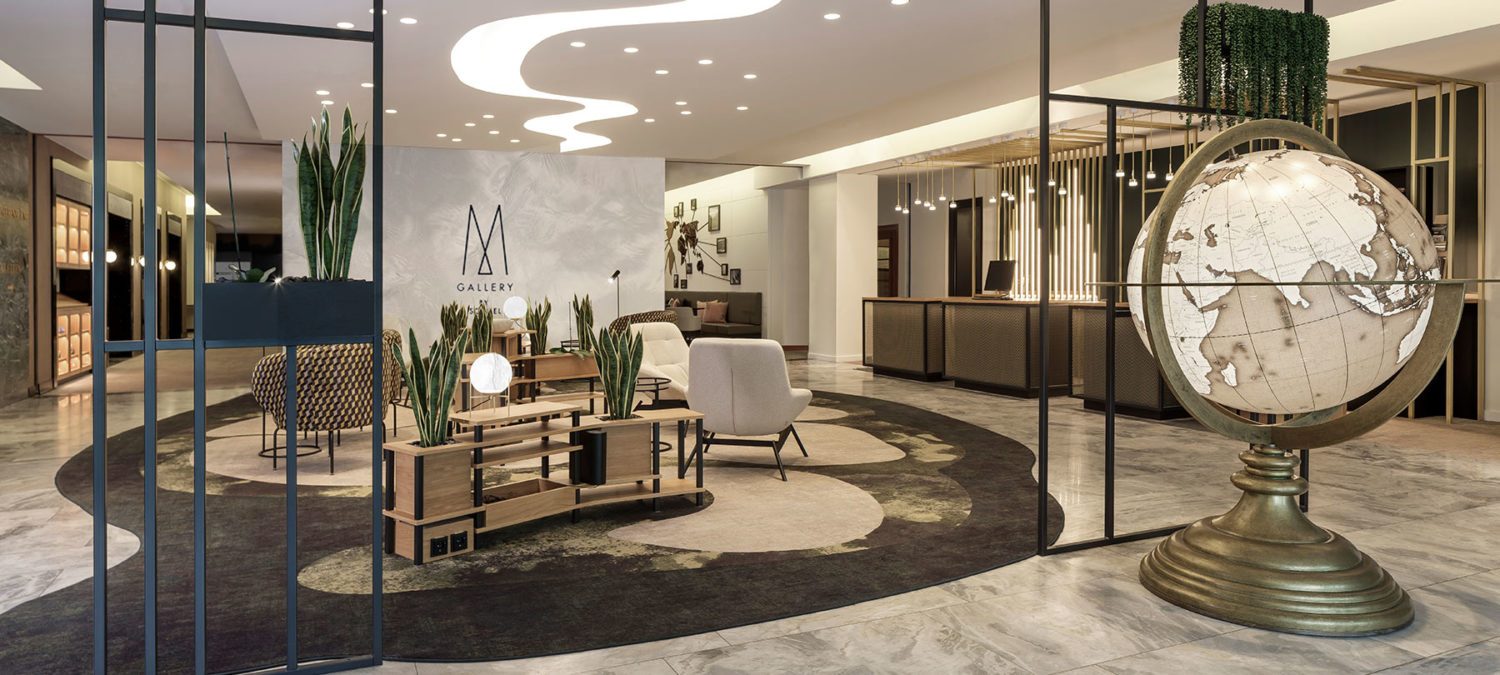 The boutique hotel Hotel Mondial am Dom Cologne's over 200 rooms and around 1,400 square metres of public areas were completely refurbished and in part extended. The interior design was inspired by local landmarks. Various photographs and wall murals in the rooms feature images of Cologne Cathedral, for example. In addition, the design plays with certain numbers that can be found in many places in Cologne, such as Dreigestirn (the "triumvirate" at the helm of the city's famous carnival), 4711, or the "fifth season" (the carnival period), to name but a few. The industrial and vintage style combination gives the MGallery an individual and contemporary look.
On the one hand, the lobby's welcoming design inspires associations with the city's industrial history, and on the other with the open-minded mentality of the locals. Life in Cologne is directly connected to the Rhine. This is reflected in the lighting strip that shows the course of the river. The carpet beneath translates a map of Cologne into blocks of colour. In keeping with the traditional name of the hotel, "Mondial", which has always stood for the city's cosmopolitan outlook, guests are welcomed by a specially made world globe in the entrance area.
The public areas have been remodelled. A workspace is now also available next to the check-in and lobby area in order to utilise the existing space more efficiently to meet a wide range of different needs.
The room and suite layouts were also remodelled. The conversion enabled open and bright spaces which now look inviting and modern. Herringbone parquet flooring was laid throughout and is an elegant, eye-catching feature. A transparent, in part glazed bathroom makes the entire room look brighter and more spacious. The bed is staged with indirect lighting and a frame in a contrasting colour. The room concept is completed by large pendant lights.
Category
public areas, rooms, conference
Location
Cologne, Germany
Services
design and realisation