GUEST ROOMS Schloss Hotel Fleesensee, DE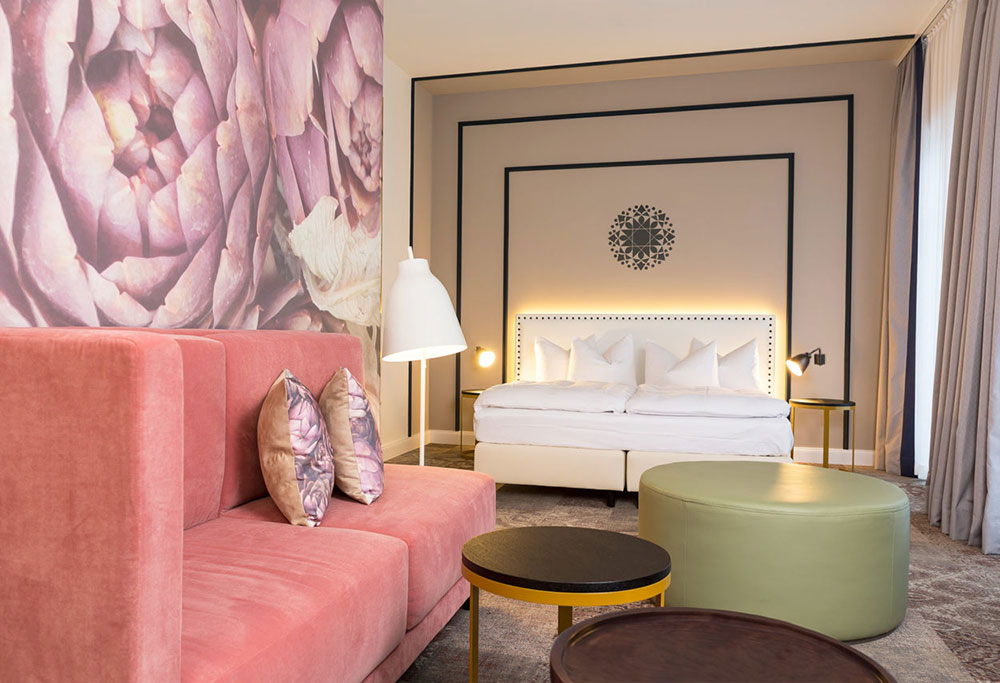 The generously proportioned 150 rooms on the ground floor of the west wing were designed to match the already renovated areas of the SCHLOSS Hotel Fleesensee. The design concept for these deluxe rooms was inspired by the neo-baroque style of the castle, the historical details of the building and the surrounding gardens. High-quality interiors and fine fabrics attract attention and achieve a harmonious, stylish elegance.
Materials such as real wood, leather, black steel in combination with velour in pastel shades create atmospheric contrasts and add a touch of drama to the ambiance. Selected decorations emphasize the calm and tranquil mood of the rooms. Comfort and esthetic design ensure a relaxing and unforgettable stay in a luxurious environment.