YOU LIKE IT Stuttgart, DE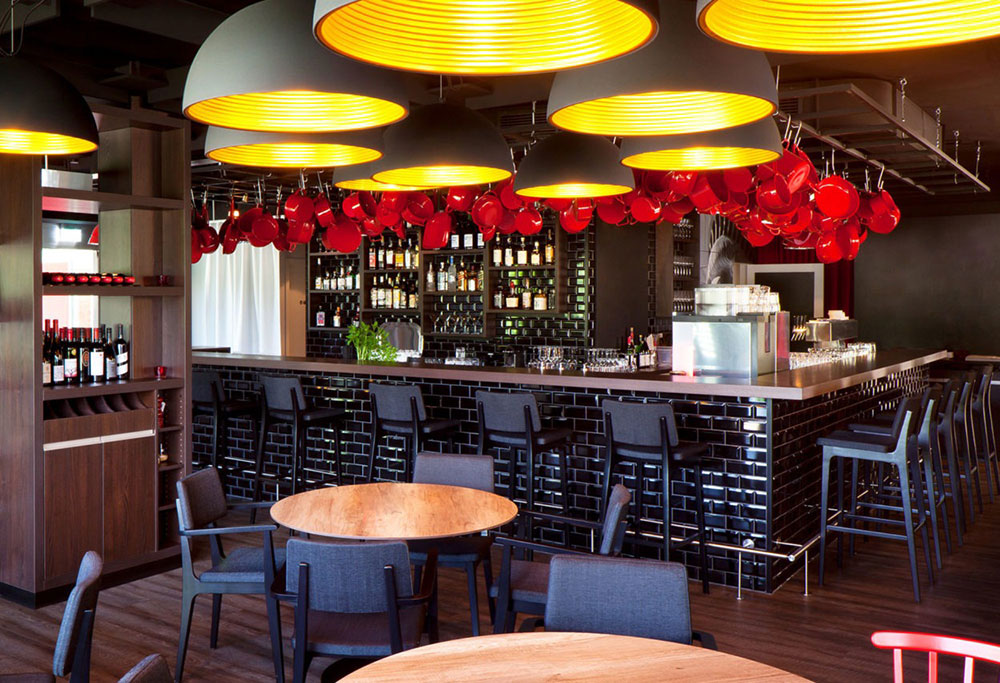 The "You like it" is a homage to the American way of life and especially the spirit of New York. In the tradition of New York's steak and burger bars, guests dine in a cosy and yet cool ambience: black, shiny metro tiles, dark and light woods in combination with large-format pictures of the city that never sleeps create a unique New York atmosphere. Simple light bulbs dangling from red textile cables and large, industrial-style metal lamps illuminate the room.
In this location, seventh heaven is represented by a ceiling full of red pots – after all, the "You like it" is all about divine cuisine and heavenly food.