Wiacker Café — Bochum, DE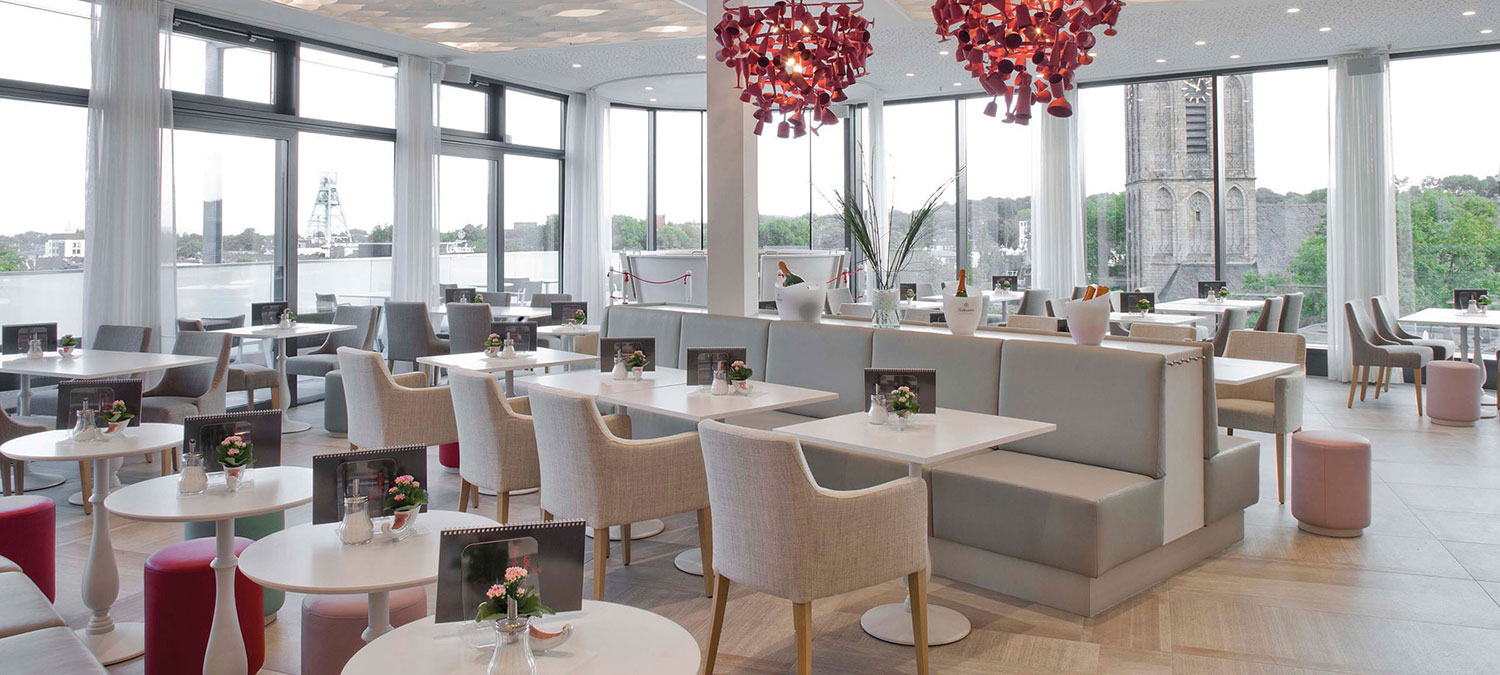 Providing a glass café in an additional storey at the long-established fashion house Baltz has created a very special location looking out across the Ruhr area. The design of the café is aimed at creating a bright space which conveys the feeling that the world is OK. The entire café is kept in bright, white shades, with col-our highlights embedded like icing. The Corian pan-elling of the kitchen buffet is decorated with cut-out and backlit garlands reminiscent of a gateaux design.
Fine chocolates are presented in revolvable whatnots. A special place is provided by a carrousel with circular bench, which can be turned in the desired direction. The café is rounded off by a roof terrace that is open all year.
Services
planning and realisation