Weidmüller Technology Centre — Detmold, DE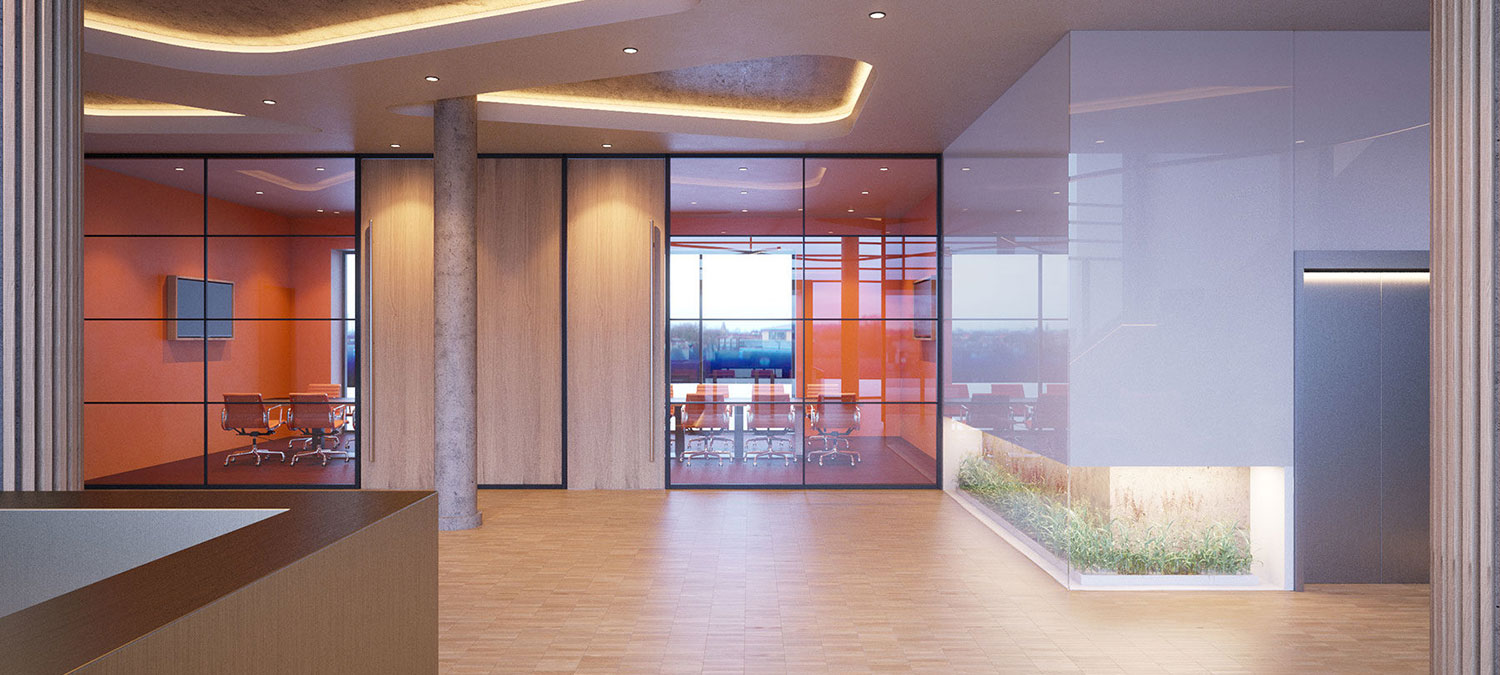 The design concept for Weidmüller combines a cool slate blue and exposed concrete with warm wooden tones. A streamlined light sculpture extends from the impressive foyer up to the 4th floor. The dynamic shape of the lighting systems adds a sense of spaciousness to the room and contrasts with the clean design. The staircase, covered with dark oak, exudes liveliness and complements the spatial structure.
In the conference rooms, the homogenous concept underlines an atmosphere of concentrated attention. The design and color scheme of the canteen area is harmoniously coordinated and appears restrained due to the light colors. Indirect illumination and curved ceiling elements have a softening effect on the busy canteen atmosphere. Walls and pillars are covered with narrow wooden slats and create a cozy and inviting atmosphere. The backrests match the wooden elements of the wall covering and serve as elegant privacy screen.
Category
foyer, canteen, conference