Sky Centre — International Hotel Group, RU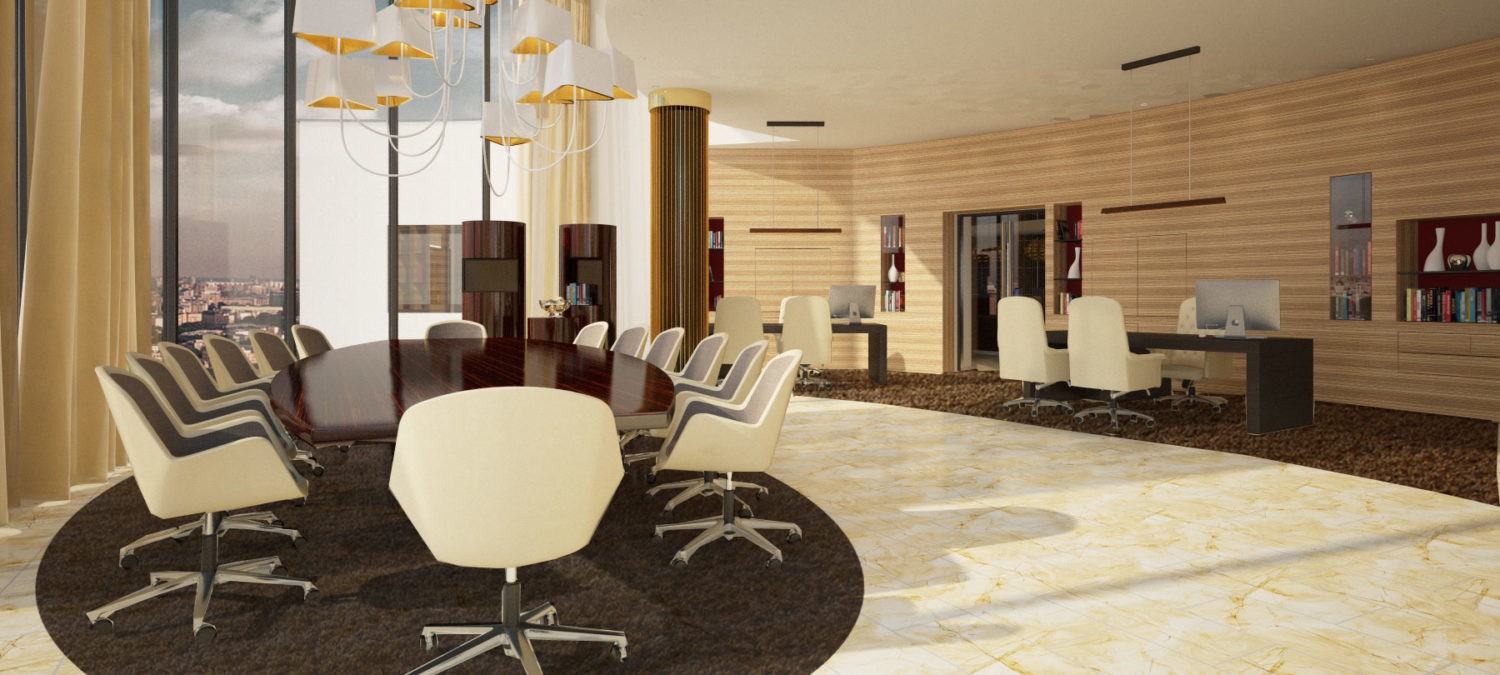 Moscow is a cosmopolitan city. Whoever makes it here is right at the top. If this sensation is also to be enjoyed in spatial terms, the Sky Center has everything one needs to feel "on top". Whoever hosts talks or meetings here positions him- or herself with farsightedness – not only in objective terms with the view of the city, but also subjectively with the feeling of pursuing one's business in an awake and broad spirit.
The premises are bright and light-flooded. The furniture picks up on homely patterns, but is chosen with restraint nonetheless. The focus is on the meeting at hand and not disturbed by loud grandstanding; only the view from the window can distract.
Category
office, conference rooms