Restaurant Patagona Marché — Tierpark Berlin, DE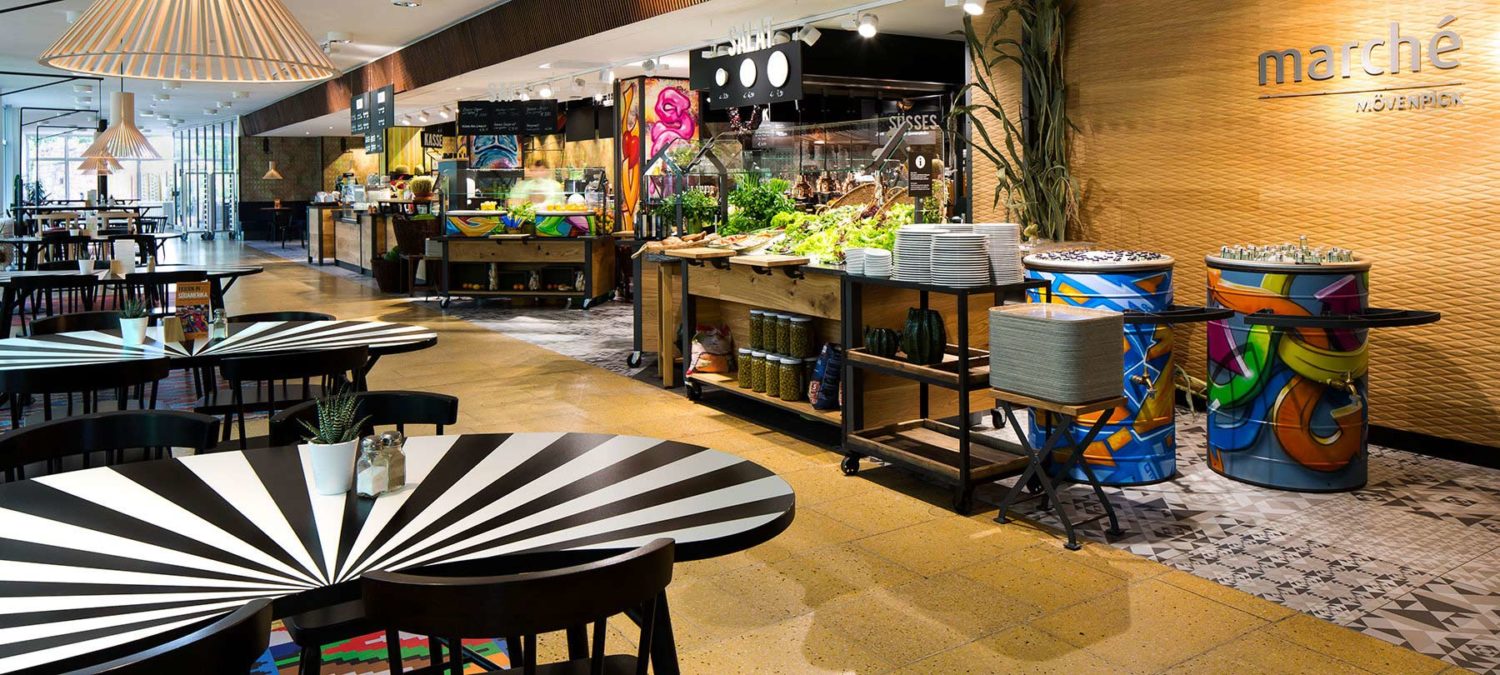 The listed building of the cafeteria is located within the Tierpark Berlin, surrounded by the animal world of South America. The worldwide largest Marché Mövenpick restaurant is designed as a colourful world with a lush market place and the patterns and materials typical of the arts and crafts of Patagonia. The unique view of the outdoor enclosure of the lamas and alpacas interacts with the special flair of new improvements and old elements of the existing building.
The wide variety of graphic images and the vibrant colours express a zest for life and a passion for creative improvisation.
Services
planning and realisation