MERCURE HOTEL Wittenbergplatz Berlin, DE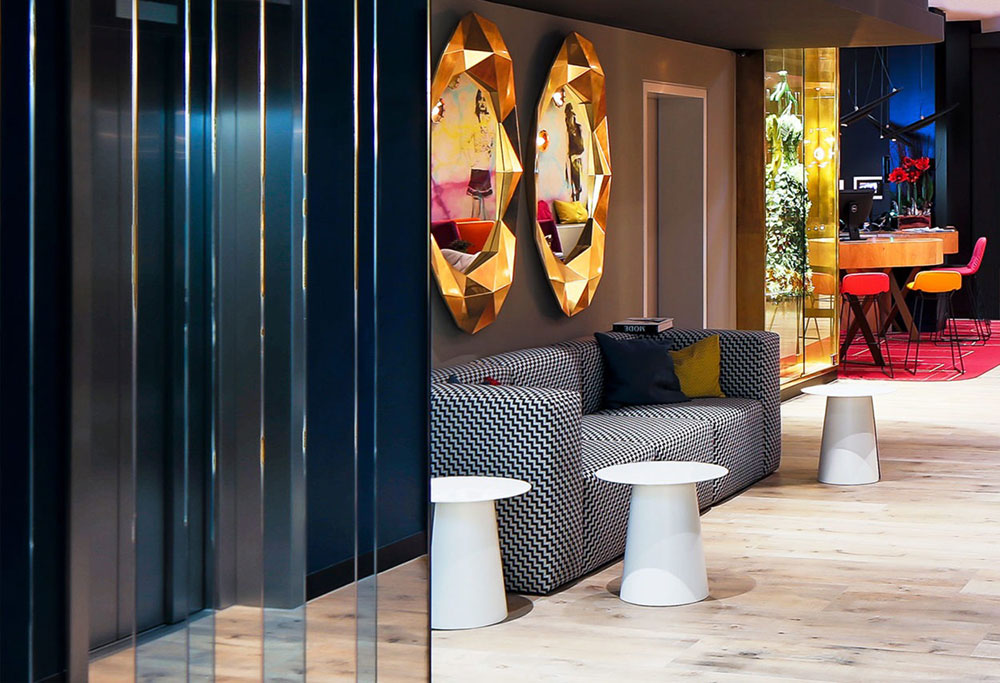 Berlin – Germany's fashion capital. The flagship hotel addresses numerous facets associated with fashion and serves as a stage for Berlin's fashion history. Inspired by the joy of experimenting and the diversity of Berlin's fashion scene, a great variety of fabrics from different style eras were used. For example, details such as the legendary houndstooth pattern of the 70's are applied to cushions.
In addition to the careful selection of fabrics, special attention was also paid to the use of decorative objects related to the topic. From button collection to design bible, every detail has been added with care.