Mercure Hotel — Minsk Old Town, BY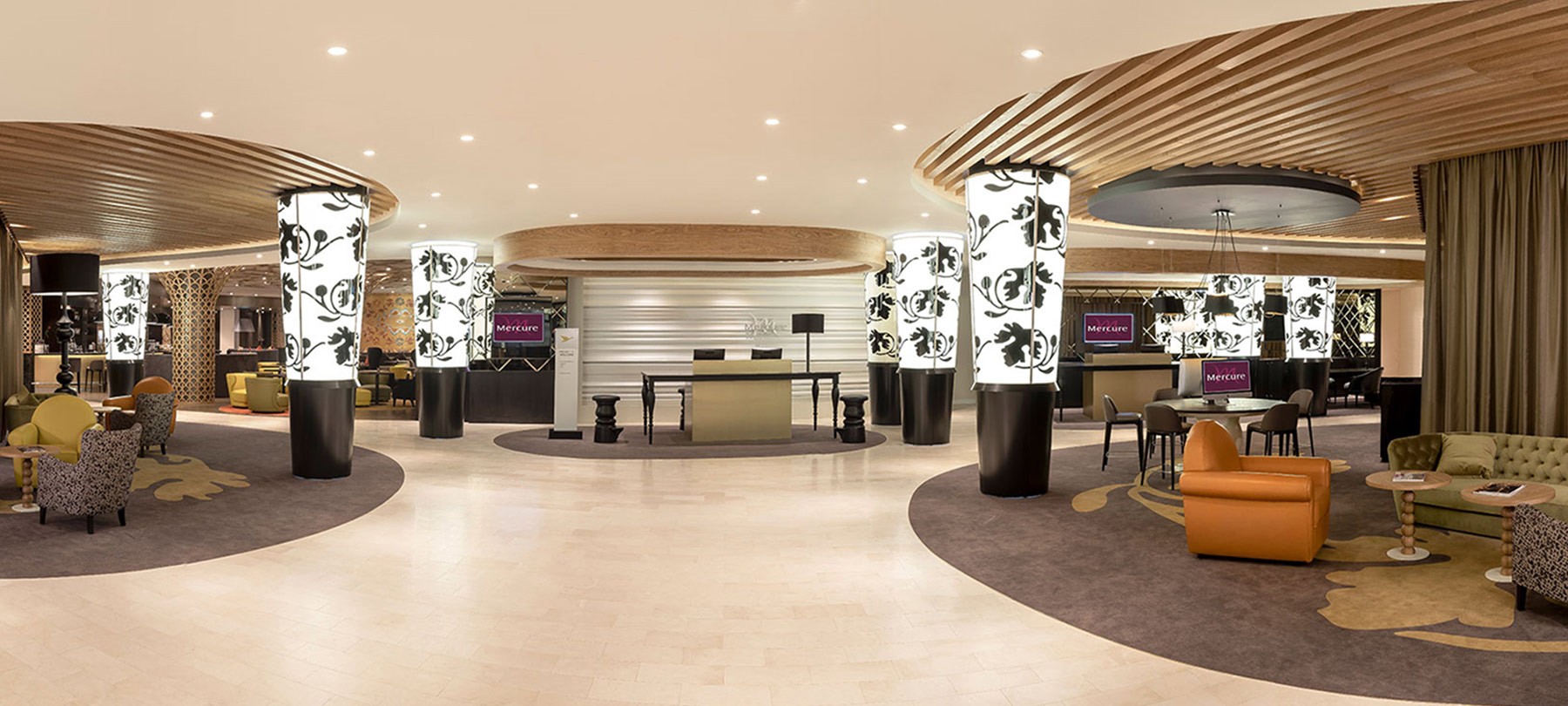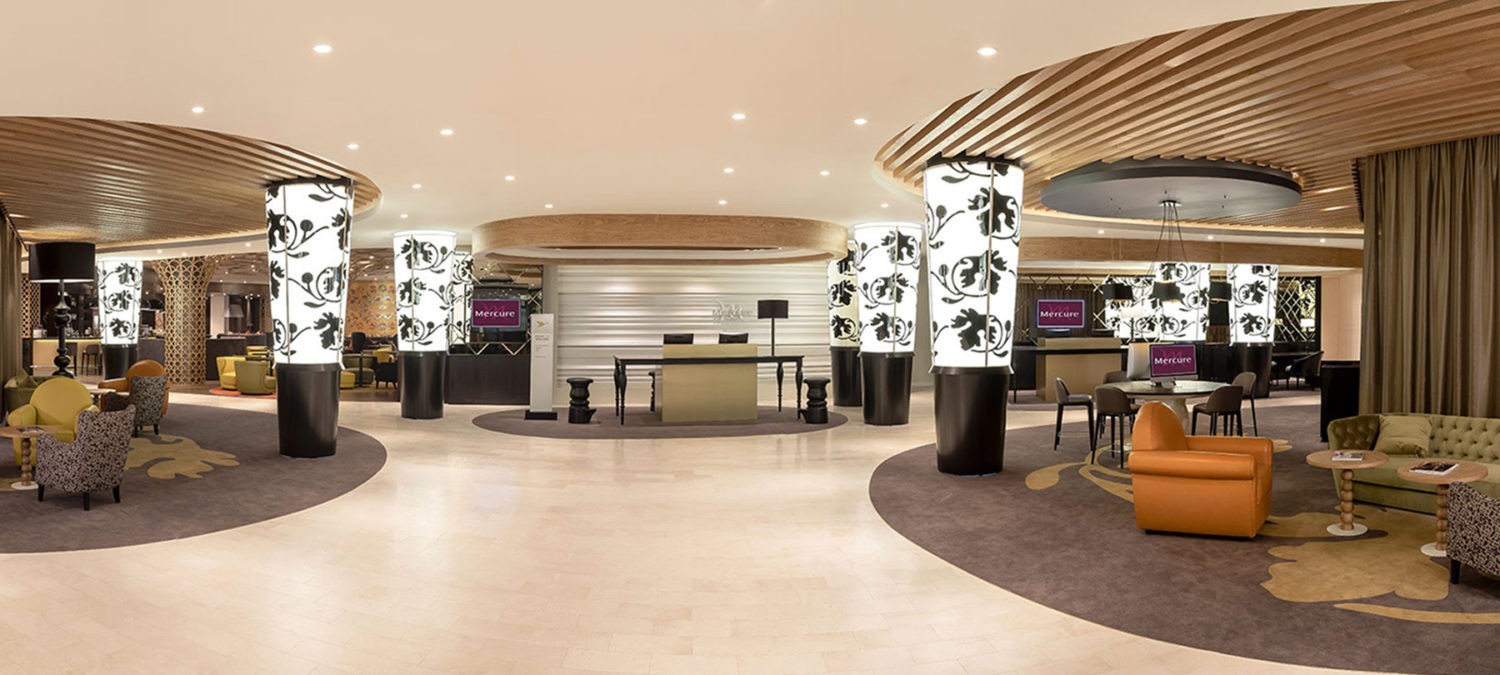 The welcoming face of the Mercure Hotel in Minsk shows a reinter­pretation of traditional Belarus. Upon arrival in the lobby of the Mercure, guests are greeted at the golden reception counter, framed by pompous columns with classic Belarusian ornaments. In a setting full of apparent contrasts, the interplay of tradition and contemporary life is harmoniously balanced by elegant coexistence. Seating islands in the typical colours of the country are generously arranged around the bar in the entrance area.
Golden reliefs envelop columns and continue in a circle on the ceiling, creating subtle distinctions between the room areas. Throughout the room, classic vyshyvanka-style patterns on walls and furniture are combined with modern interior design elements and accents.
The warm, rich golden colour concept is continued in the restaurant section of the hotel. Round seating areas with royal blue cushions are highlighted by delicate luminaires suspended from the ceiling like golden rain. Indirectly illuminated coloured mirrors in typical Belarusian styles and shades adorn the walls, reflecting the artistic symbiosis of modern interiors and traditional flair.
Category
public areas, rooms
Status
design completion 2014 – 2019
Services
design and planning