CLIFF SUITE Seven Pines Resort Ibiza, ES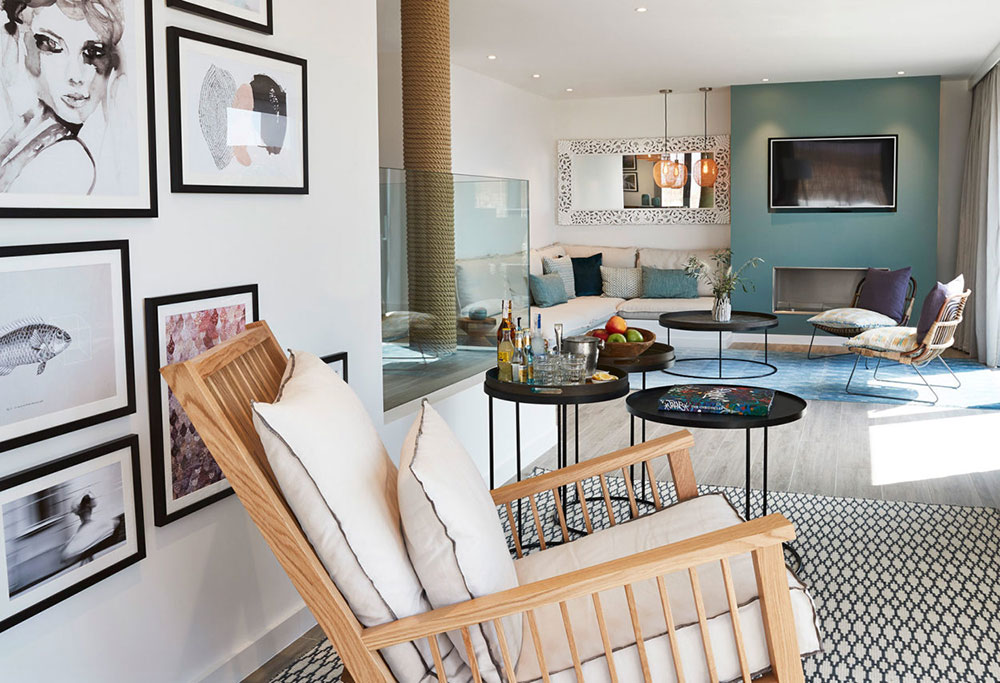 The Cliff Suites of the luxury resort Seven Pines Ibiza nestle against the adjoining cliffs and offer a breathtaking view of the endless sea. The ocean's rich shades of blue and green are also reflected in the furnishings and decorations. In the Cliff Suite, Kitzig has created an elegant yet inviting furnishing style with details combining modern and characteristic Ibizan elements such as emerald green vases and wicker lounge chairs.
The predominant use of natural shades is accentuated by black metal tables and black picture frames.