Café Kakadu — Tierpark Berlin, DE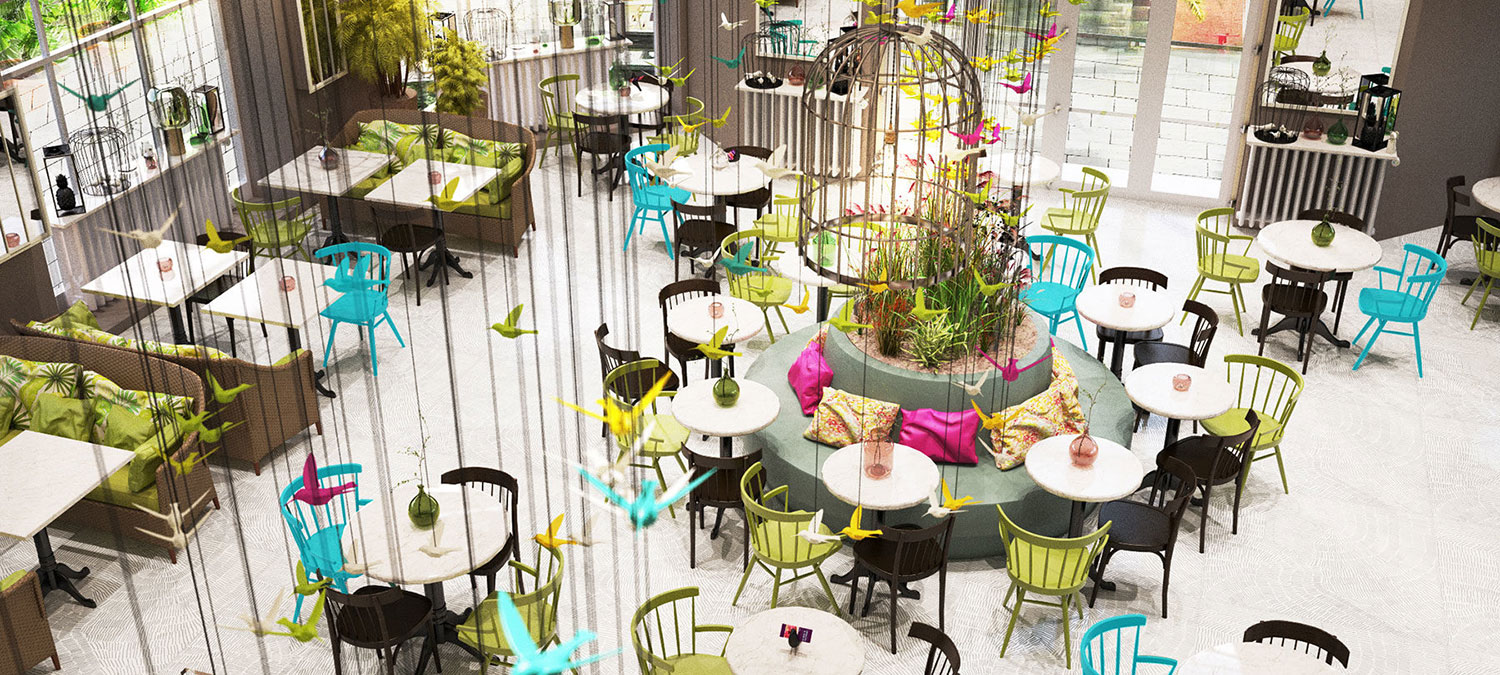 The café with connected terrace in the Tierpark Berlin was equipped with tiles by the artist Lothar Scholz in 1985/86. Inspired by the depiction of the exotic birds and tropical landscapes on the front wall, the impression of a walk-in aviary emerges. An illuminated flock of birds floating through the room, palm tree decorations printed on fabric and leather, fresh green and aviary lights contribute to the artistic design of the café.
The bright and fresh materials radiate the cheerfulness of a summer day in a conservatory with a happy atmosphere throughout the year.
Services
planning and realisation