Fine Dining Restaurant — Switzerland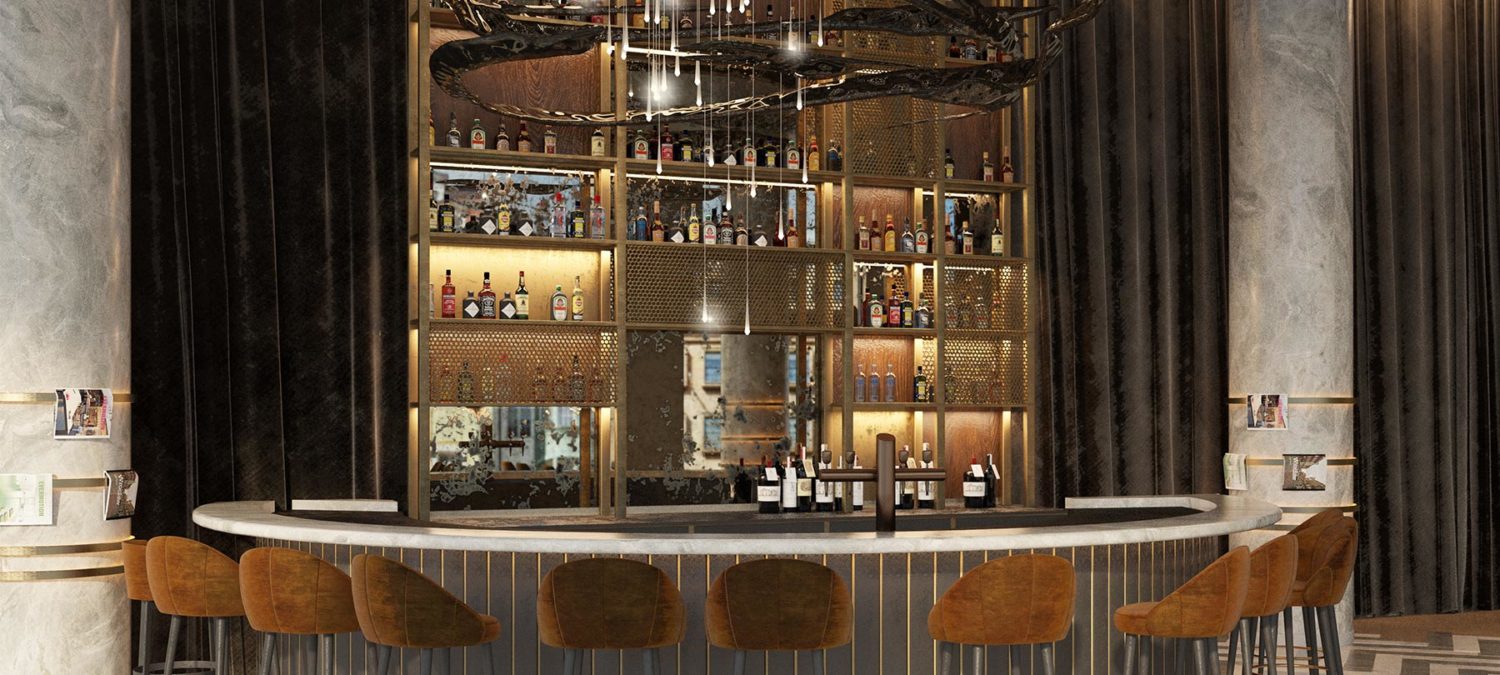 The enormous room height of the fine dining restaurant is an impressive sight to see. The dimensions are accentuated by the long, floor-to-ceiling velvet curtains and the ceiling-height screens complete with movable vertical panels filled with bronze-coloured perforated metal surfaces.
But the main focus of the room has to be the impressively staged bar: the sculptural chandelier, with its dynamic amorphous form and drops of light, is reminiscent of liquid in motion. Both the light sculpture and the bar's rear counter are reflected in the ceiling, which is mirrored in this area. The chandelier above the bar draws the eye upwards and serves to extend the visual expanse of the overhead space further still. Echoing the screens, the rear counter of the bar is finished in bronze-coloured metal, while the spaces in between are filled with heavily brushed dark wood, antique mirrors and metal. The overall colour and material concept is characterised by white and grey marble, walnut-coloured wood, velvet curtains in a warm grey tone and gold-bronze accents. With gold hoops on the columns and a bold herringbone pattern on the floor, this predominantly geometric design language is reminiscent of the golden 20s style. The result is a unique, modern and luxurious restaurant to enjoy sophisticated meals and a bar for those roaring nights.