Asian Restaurant — Design study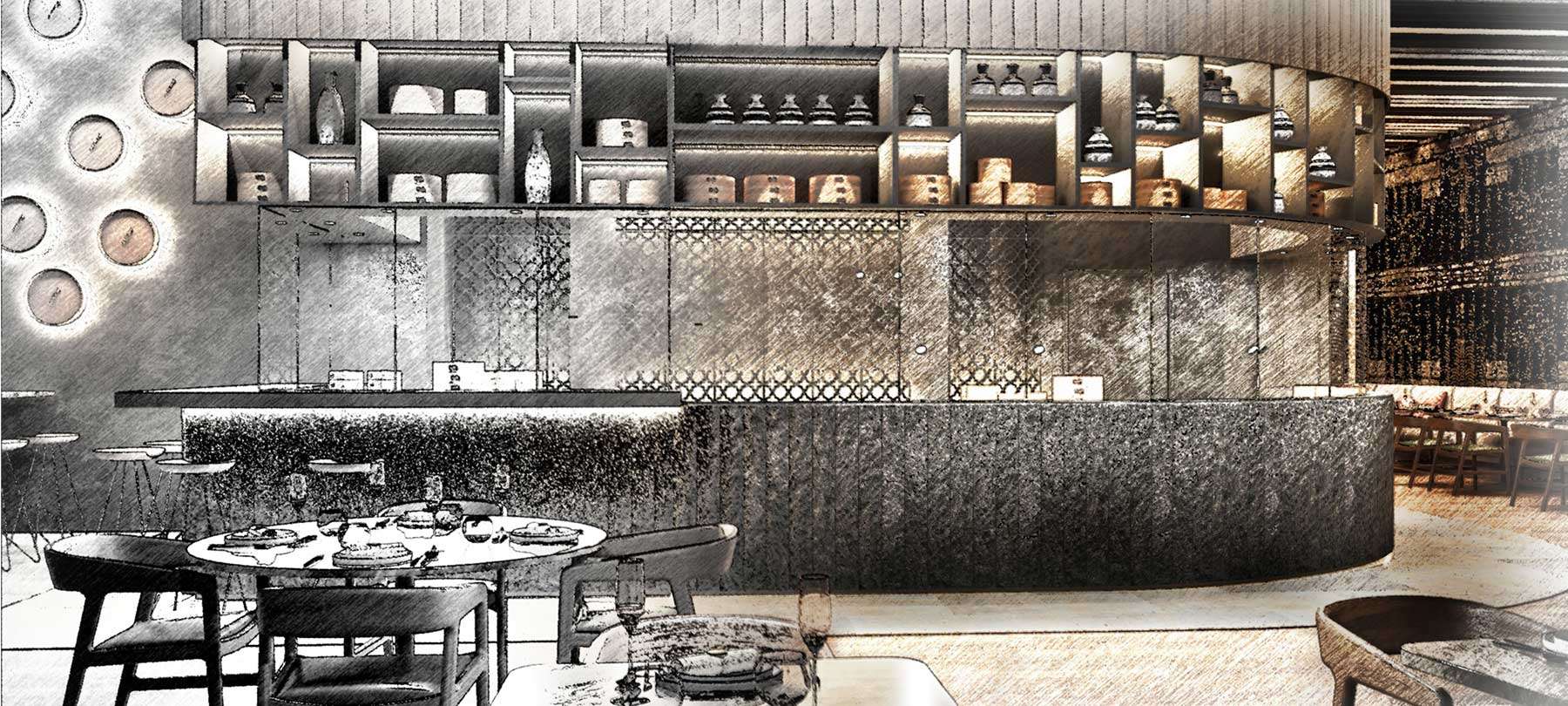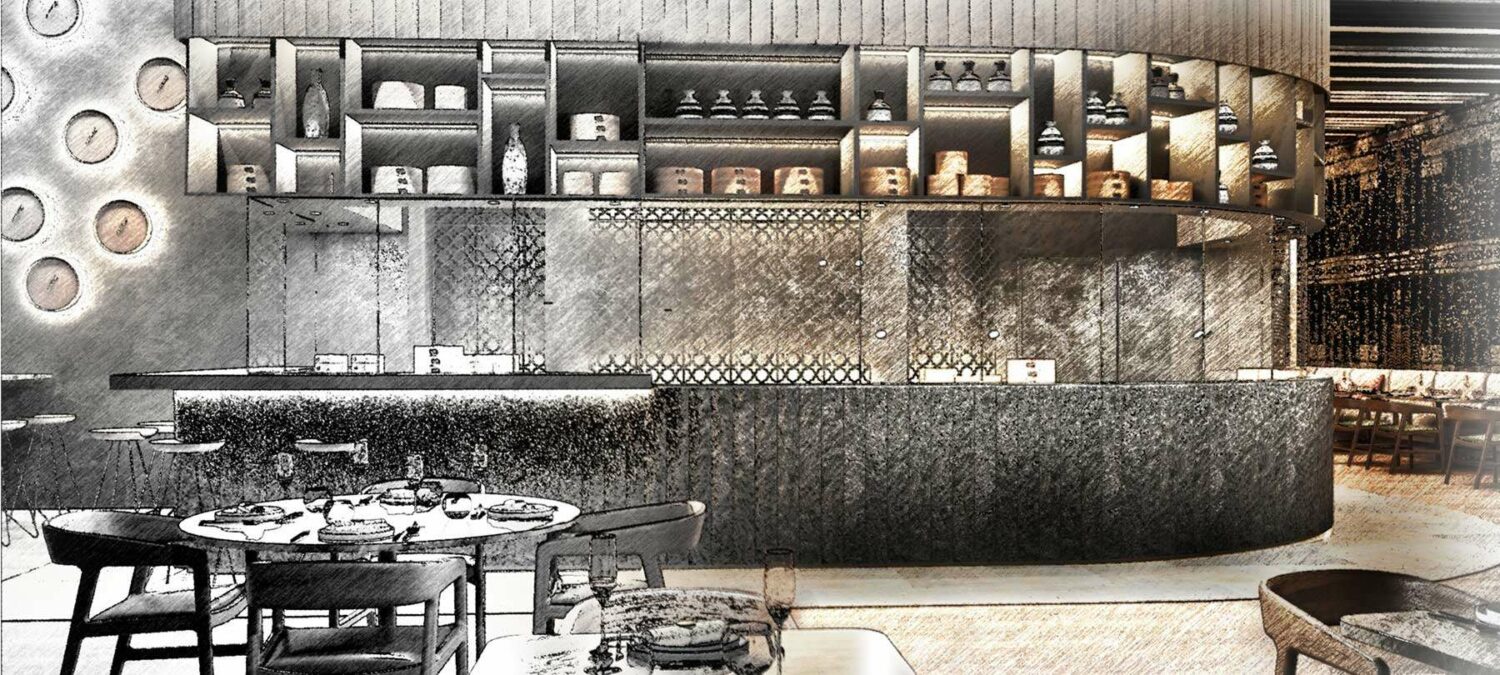 Design study in cooperation with Thomas Bühner.
The interior design successfully combines both traditional and modern influences in harmony with the local scenery, presenting the restaurant in three distinctive looks. In cooperation with 3-star celebrity chef Thomas Bühner, one of Germany's top chefs for more than 20 years, a design concept evolved that underlines the special character of the restaurant with an emphasis on a palpable and tangible cultural background.
Unusual interpretations of themes, materials and colours in combination with traditional and modern shapes, soft tones and natural materials create the perfect background for a culinary experience in a sensual, contemporary atmosphere.
Differently sized seating furniture, special ceiling coverings, room dividers and individual wall decorations matching the specific look add cosiness to the spacious rooms.