WACA Restaurant — Munich, DE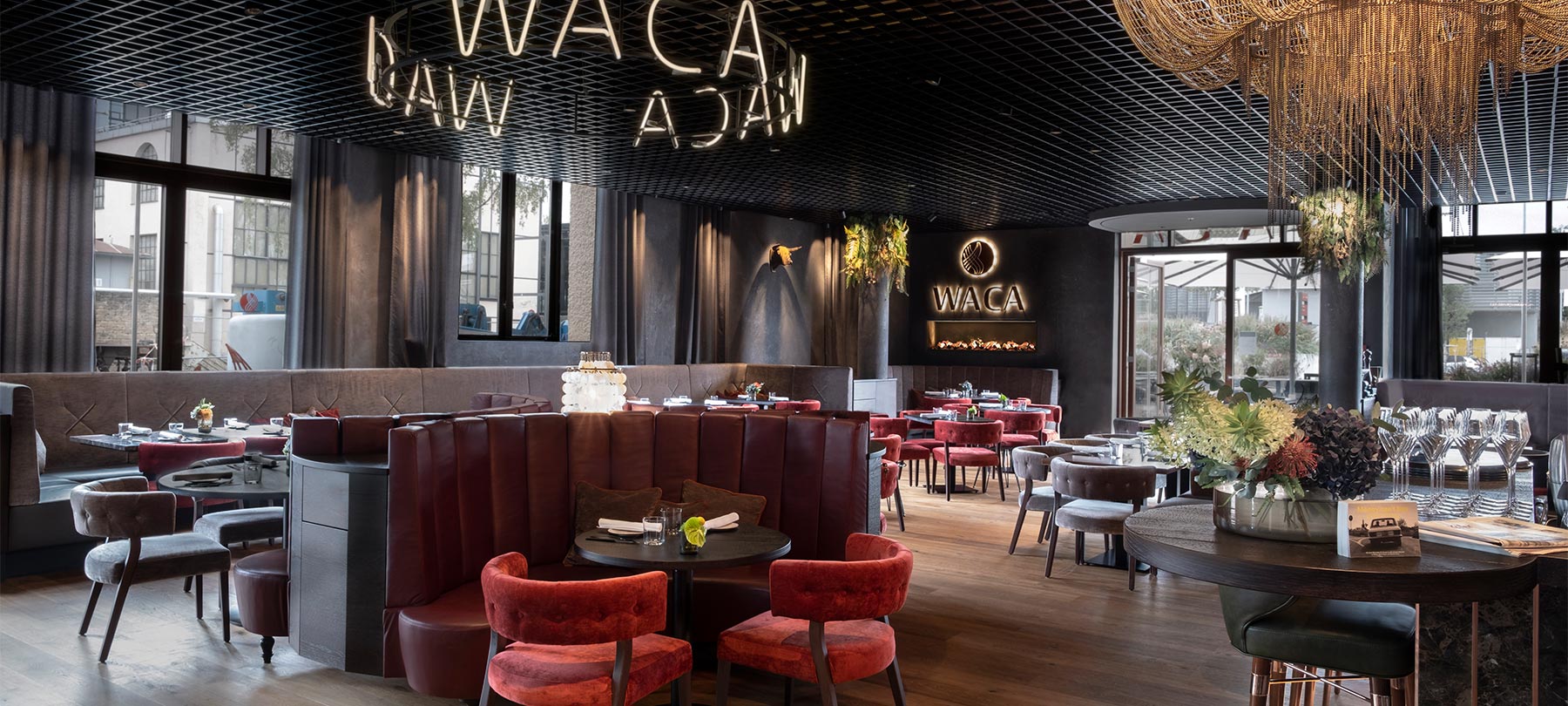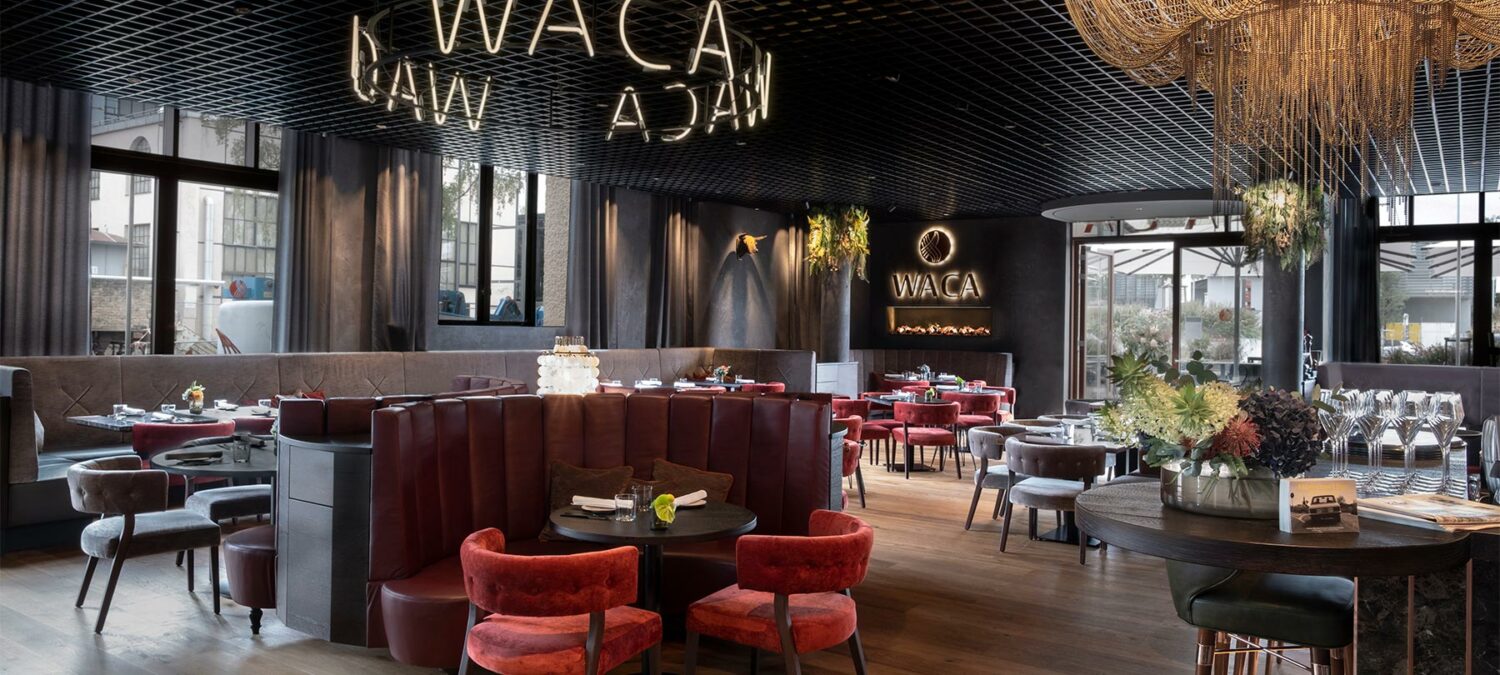 Offering contemporary Nikkei cuisine and a high-end grill, WACA is an exciting new addition to MotorWorld in Munich. In keeping with its listed location, the interior design combines metropolitan glamour with raw, industrial chic. Warm, shimmering details in gold and velvet-covered upholstery in dark green and red meet cool concrete looks and steel shelves. Further highlights of this clashing style statement include extravagant chandeliers, neon lettering and model cars in mini display cases.
The open show kitchen complete with lava grill allows guests to get involved while their food is being prepared to make a real experience of their visit. Flames also blaze in the fireplace of the fine dining area which, together with the lighting concept, creates a cosy and at the same time festive atmosphere. The way the space is sectioned into fine dining, bistro, bar and private dining areas allows guests to enjoy their visit in a way that suits their taste and occasion.
Services
design and realisation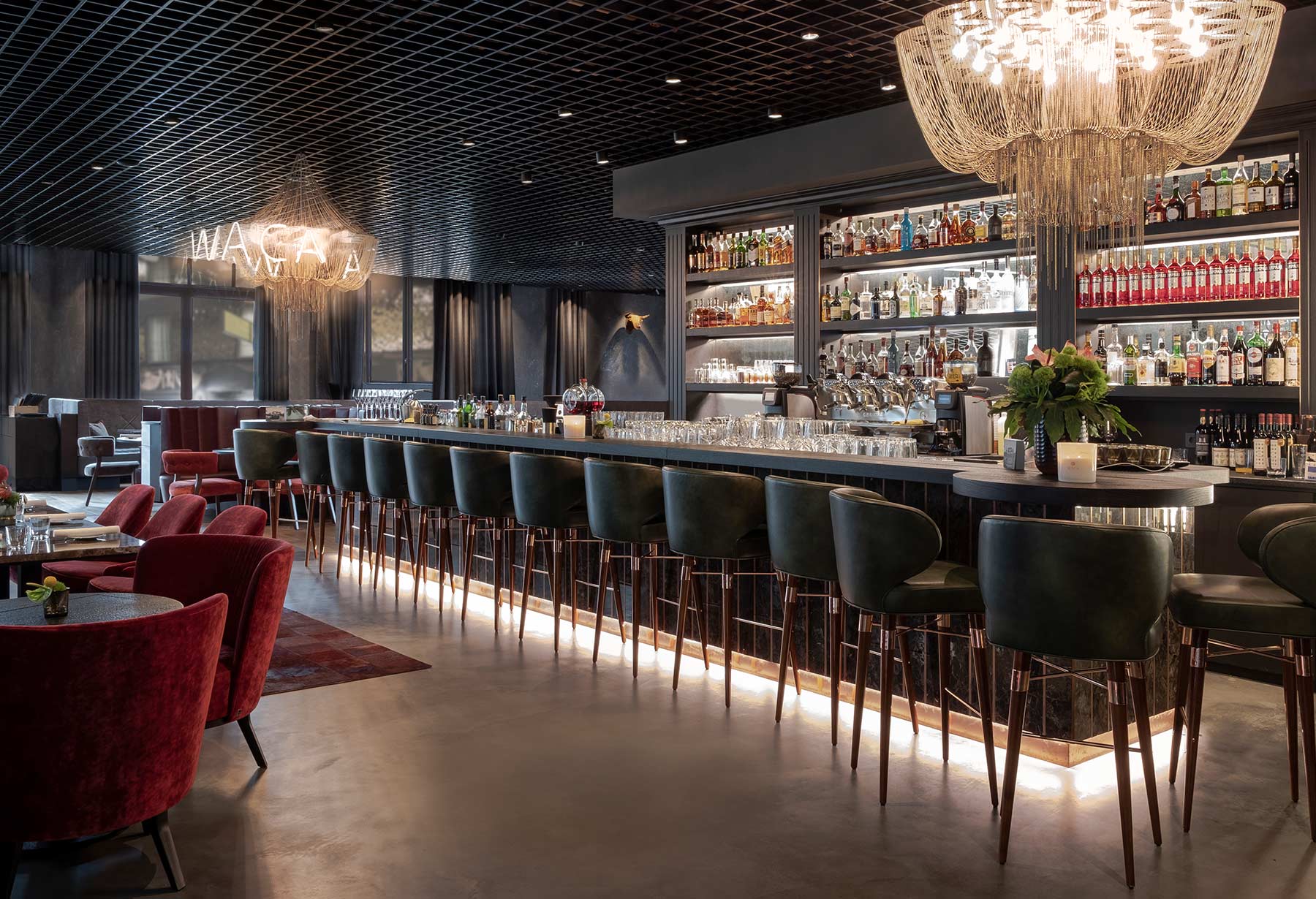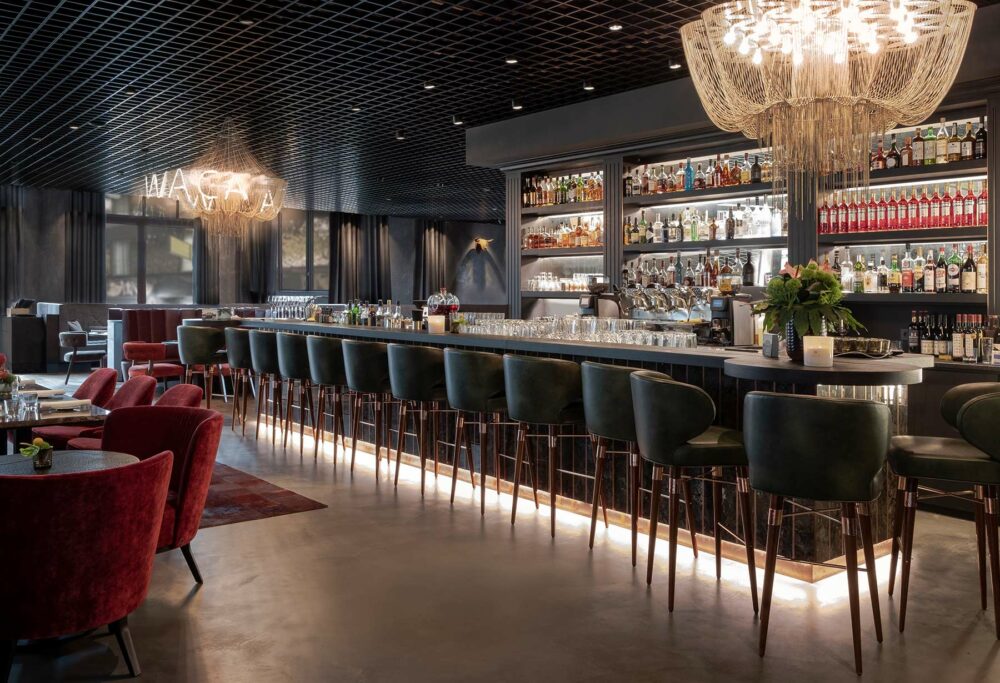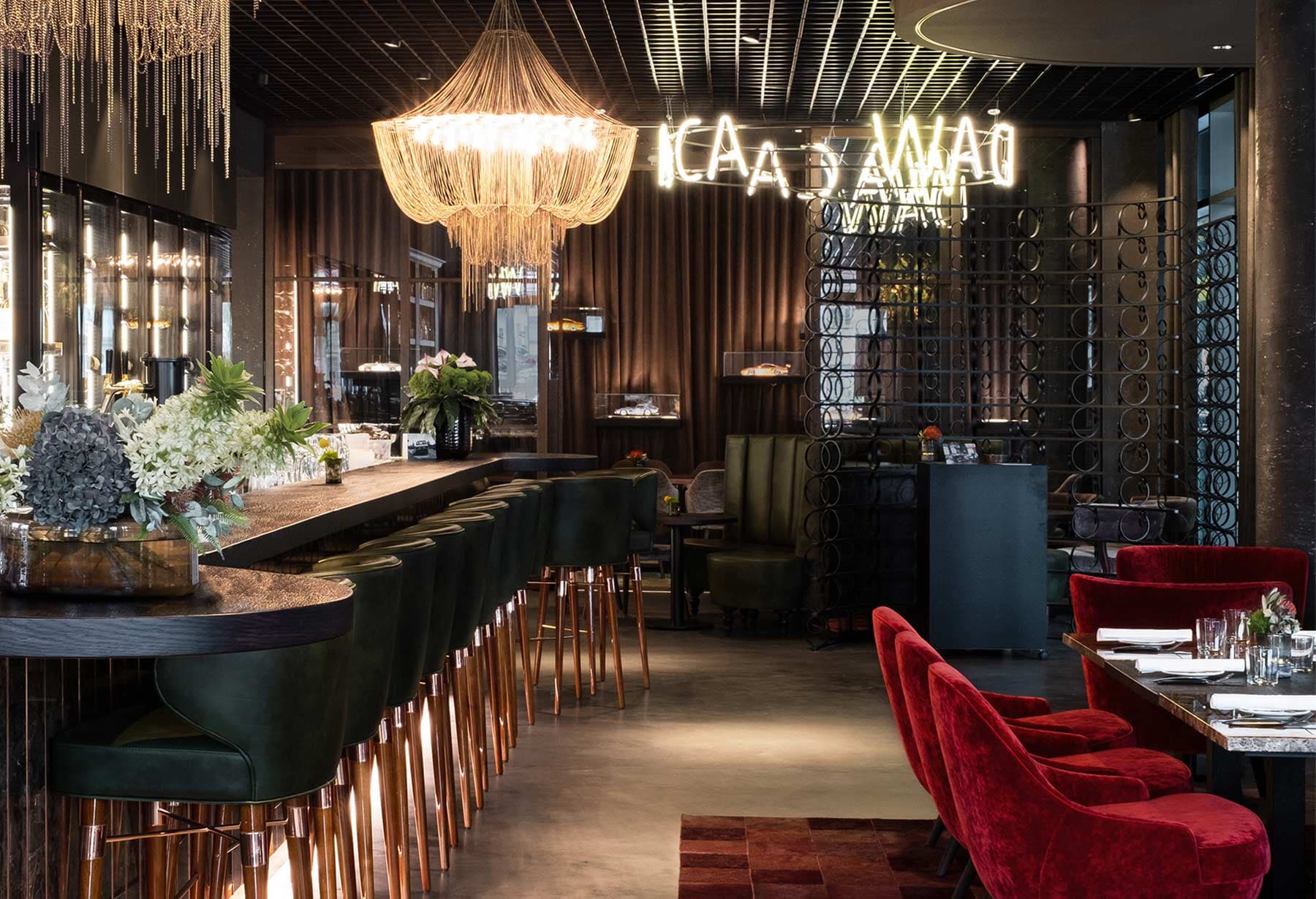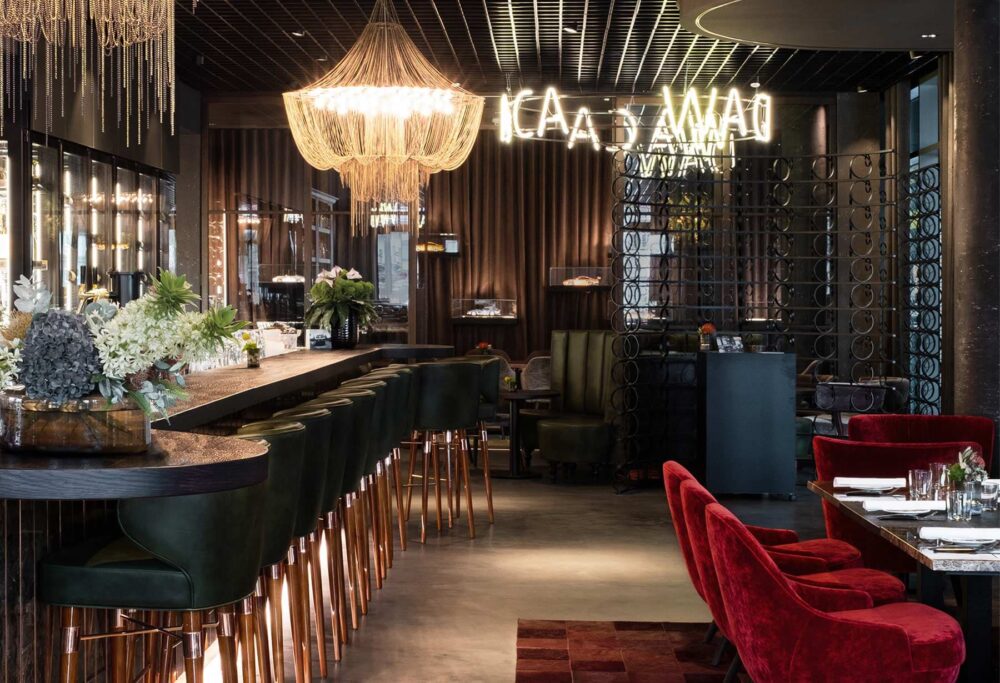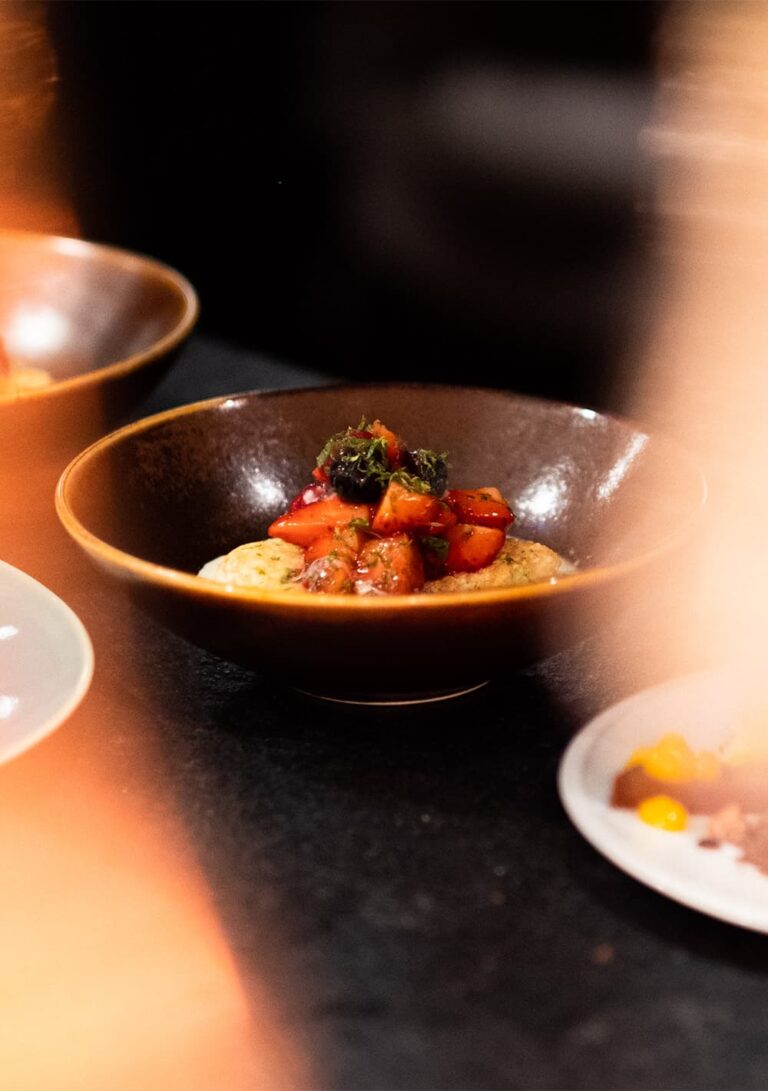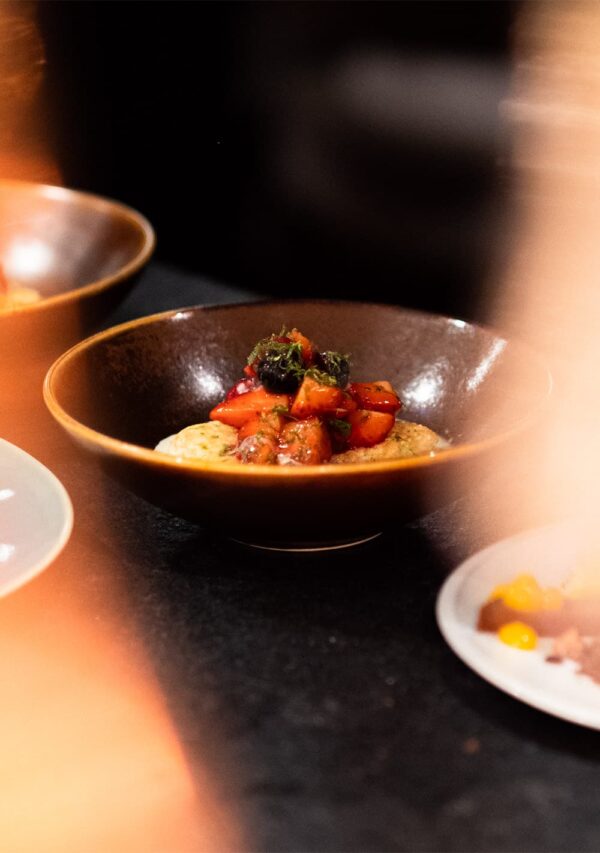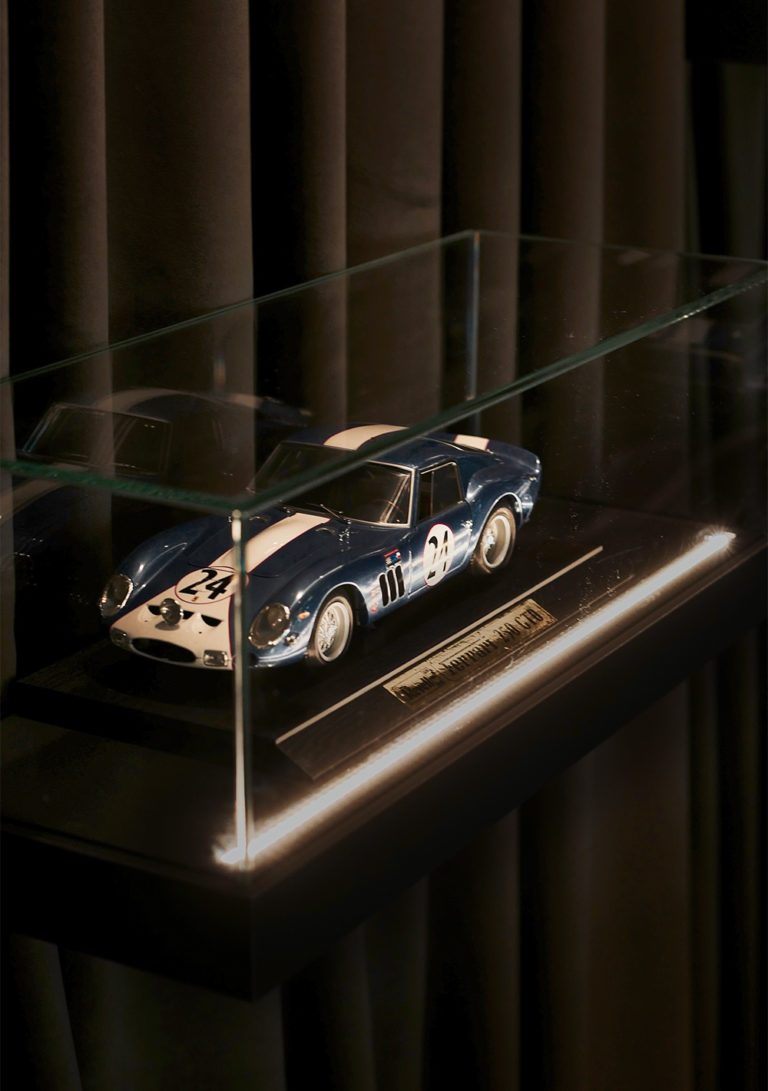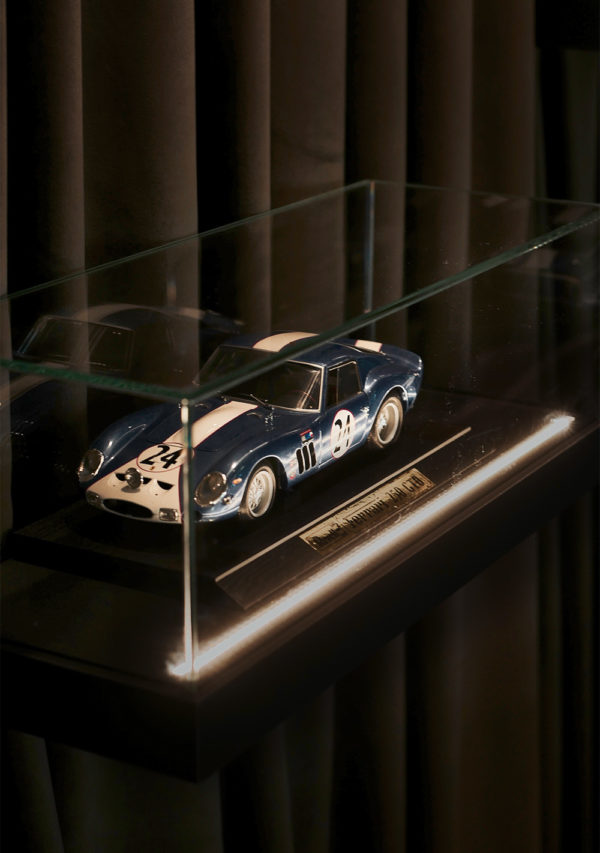 © WACA GmbH — Fotos: Désirée Illsinger