The Golden — Kö59 Hotel Düsseldorf, DE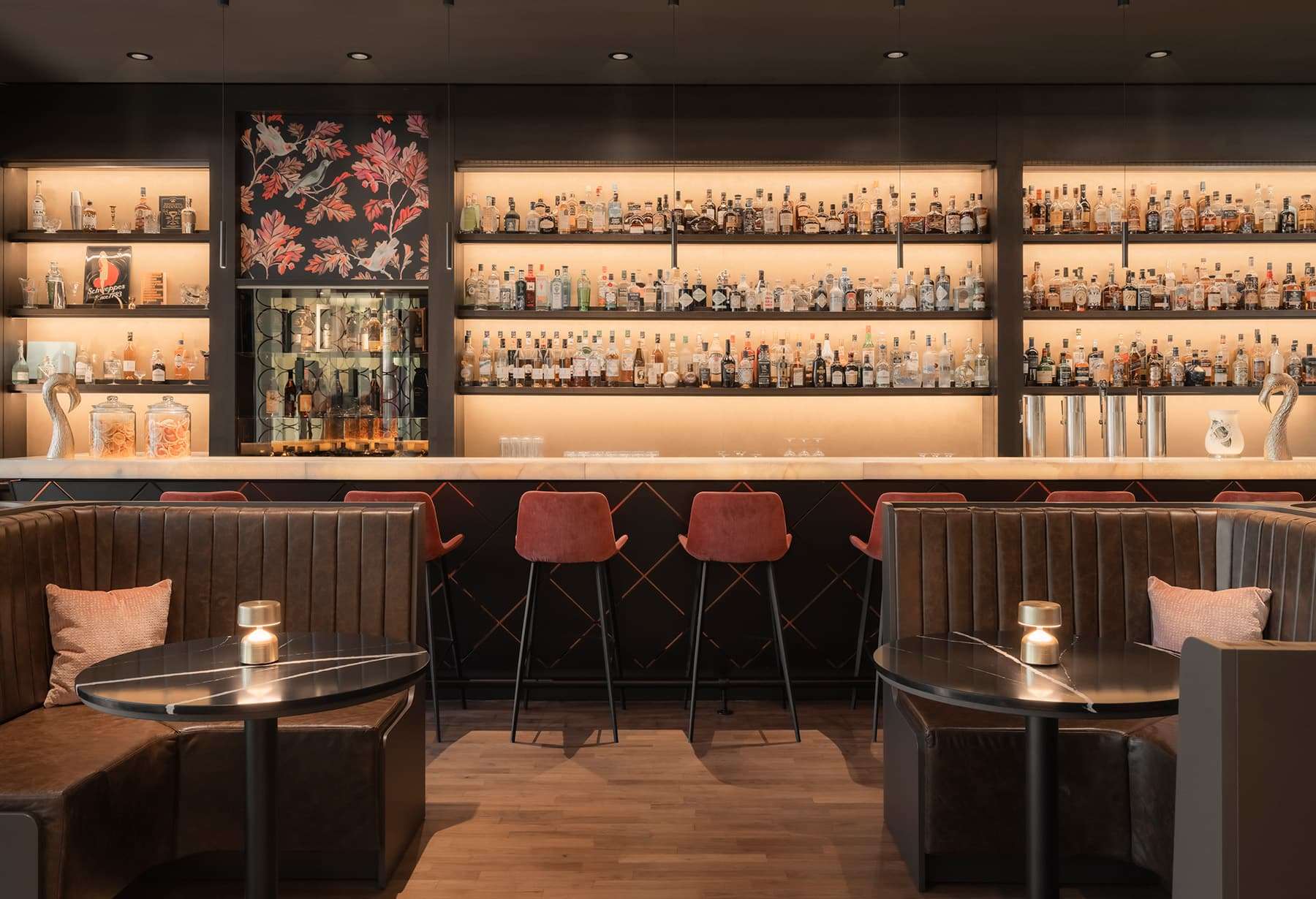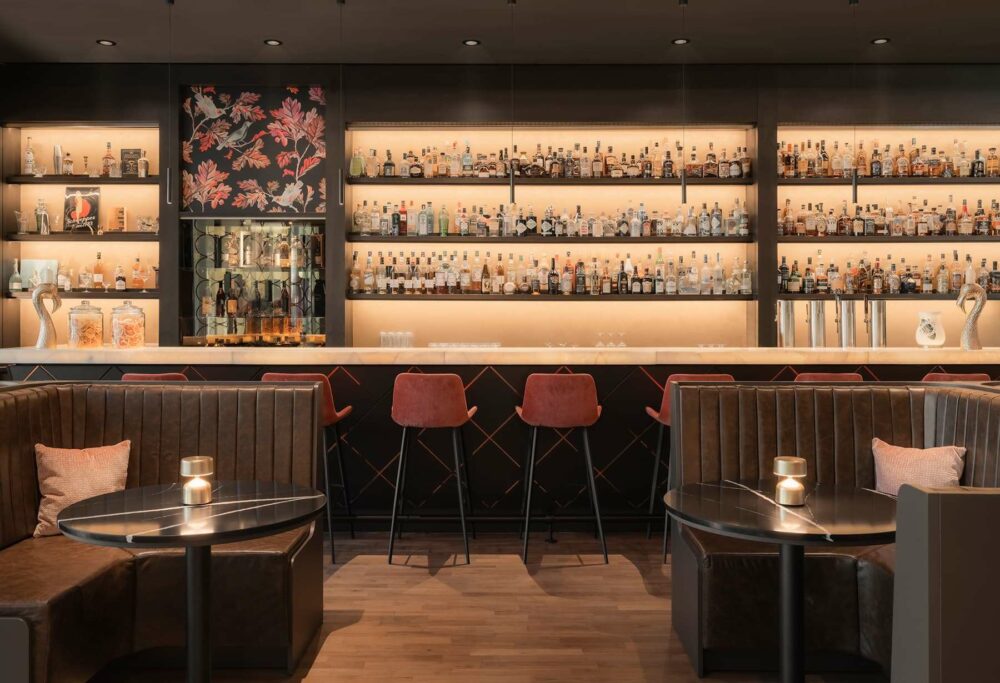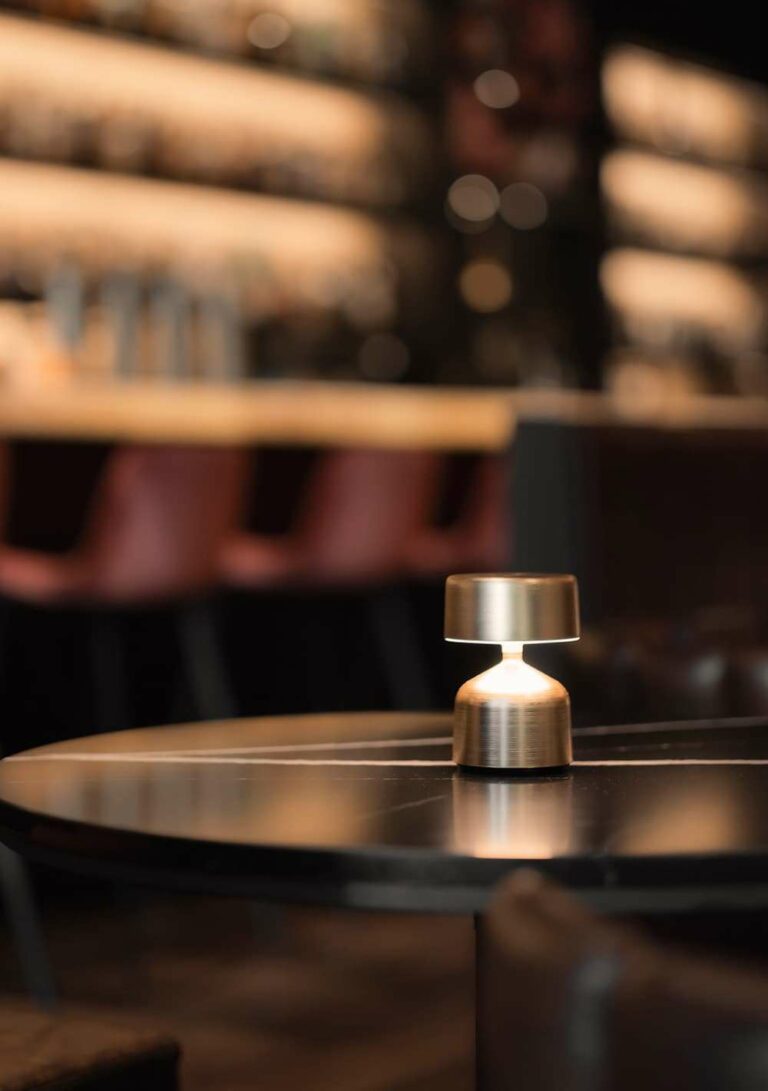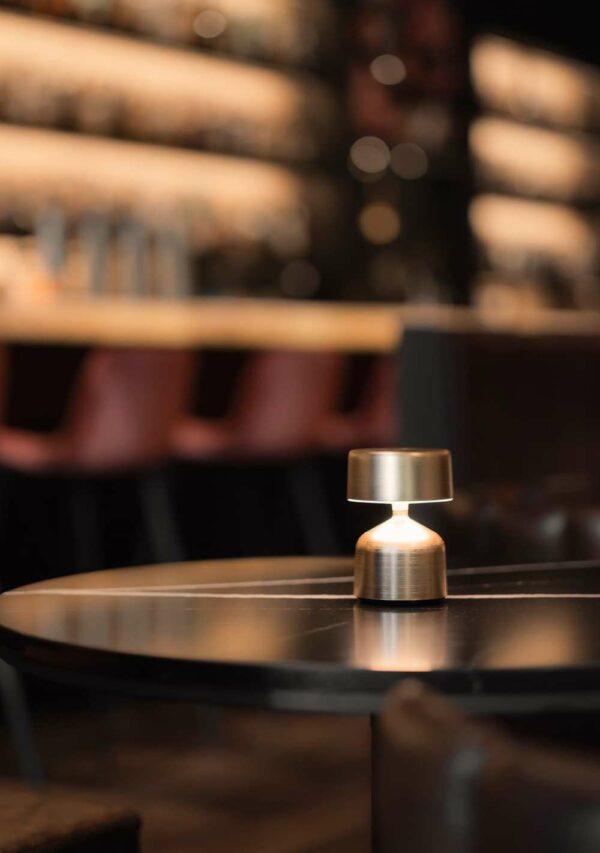 As the name already suggests, gold is the dominating theme of the bar in all areas: it extends to the ambience, the interior, the drinks and the bar food. With its glamorous elements, the design radiates warmth and luxury, and automatically creates a feel-good atmosphere.
The spatial concept is modelled on a classic American bar: a long counter runs along one entire side of the room. In addition, various seating offers the guests options according to their mood: directly at the bar counter, casual on the raised platform on the opposite side, or intimate in one of the cosy booths in the middle.
The lighting concept creates an atmospheric night-time ambience in the room and emphasises the individual accent lighting, which includes the backlit buffet behind the counter, the illuminated edge of the bronzed, mirrored ceiling cloud as well as small table lamps.
Location
Düsseldorf, Germany
Services
design and planning