Fine Dining Restaurant & Bar — Frankfurt, DE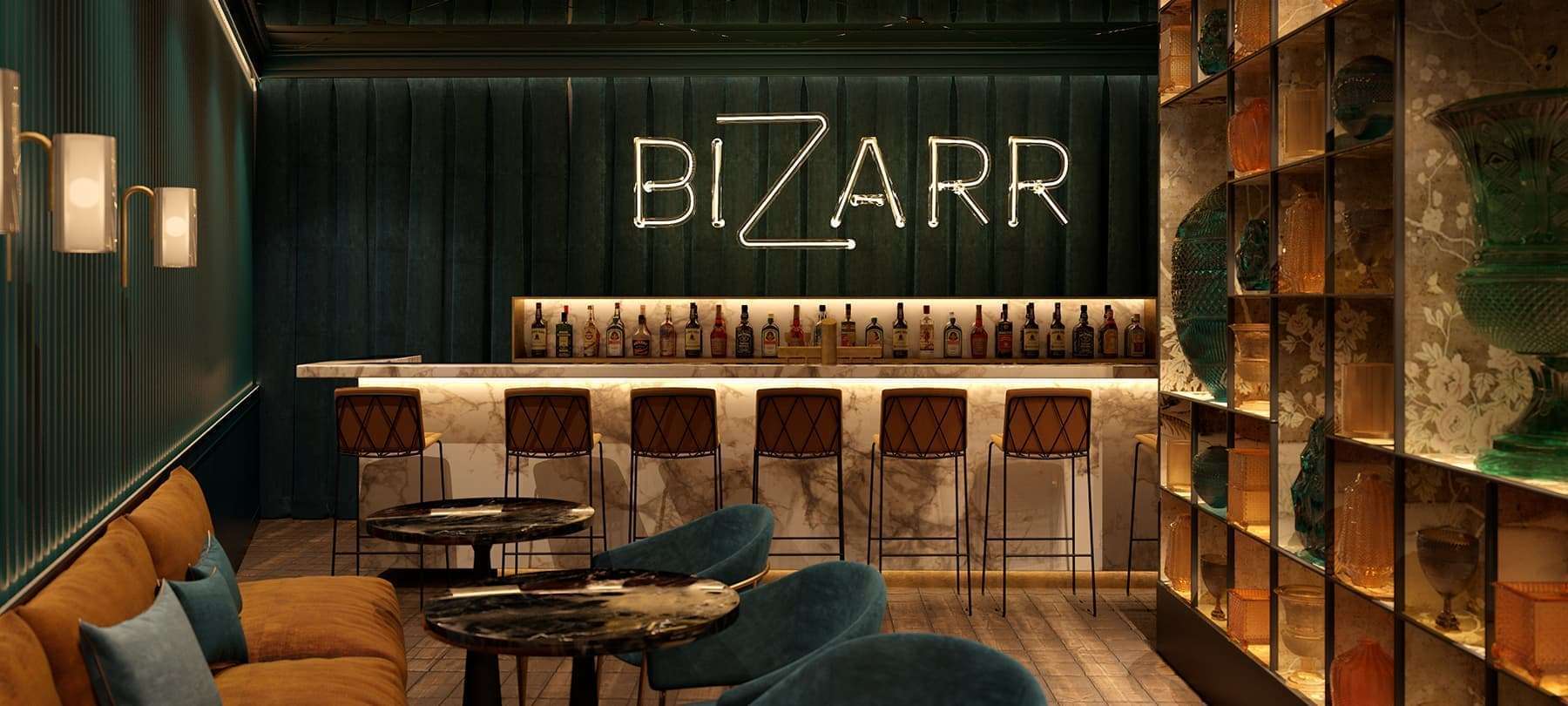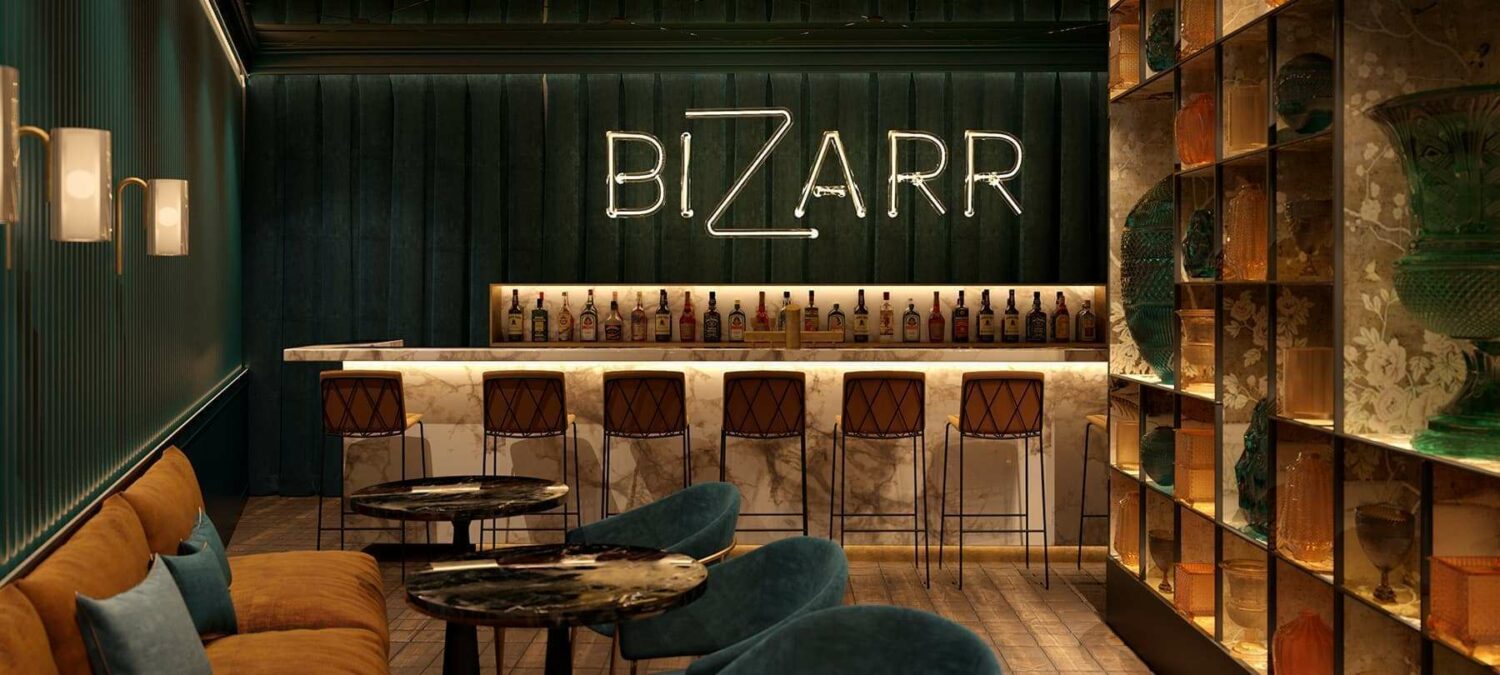 Bar Bizarr represents a world of elegance and pleasure in combination with an enticing, mysterious atmosphere. Features such as indirect lighting, mirrors under the ceiling and dark colours underline the sensual, opulent mood. The special night-life lighting design, complemented by marble elements, shades of gold and purist forms, accentuates the extravagant interior, turning a visit to Bar Bizarr into an exciting experience.
Delicate floral arrangements and warm orange contribute a feminine touch, creating a delightful contrast to dark wall coverings and petrol. An illuminated shelf displaying an array of glass vases in various sizes provides an additional source of warm light. With a unique selection of drinks on offer, the intimate bar atmosphere welcomes guests to enjoy a pleasant evening.
The adjacent fine dining restaurant presents a clear contrast with its light colour scheme. A harmonious melange of soft terracotta tones in chair covers, curtain fabrics and floor coverings creates a very special atmosphere. Heavy curtains cover large parts of the walls to absorb noise and room-dividing elements further add to the private atmosphere.
Location
Frankfurt, Germany