Penthouse Apartment — Berlin, DE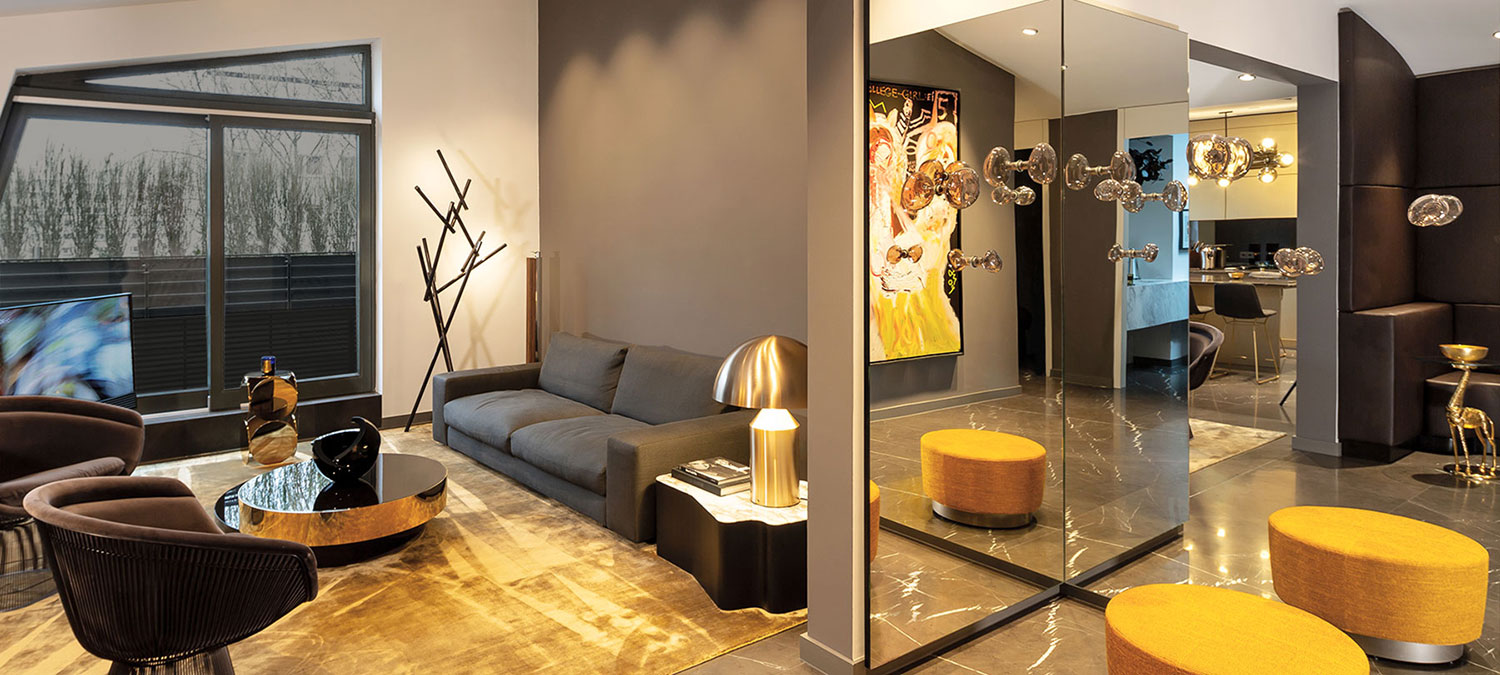 Stylish and elegant – this is how Kitzig Interior Design designed a 120 sqm­ penthouse apartment in Berlin at the customer's request. The shimmer­ing grey stone floor of the apartment reflects the luxurious character of the residence. The floor received a jointless finish and was subsequently polished to emphasise this exclusivity, creating an almost seamless transition between the rooms.
Brass-coloured decorative elements, together with an atmospheric lighting concept, add stylish highlights to the warm, subdued ambience. In the guest bathroom, wet wallpaper rather than conventional tiles enhances the extraordinary style of the penthouse. The master bathroom is connected to the bedroom by a smoked glass element. The Kitzig Interior Design team implemented clean lines, smooth surfaces and numerous mirror ­effects throughout the apartment to produce a masculine look. Soft fabrics and fine leather in various shades of grey and brown provide interesting contrasts. The superior quality of individual objects is a key element of the overall design. The result is an unparalleled living experience that feels warm and pleasant, despite the deep and intense colour spectrum.
Services
design and realisation