Private Residence — Frankfurt, DE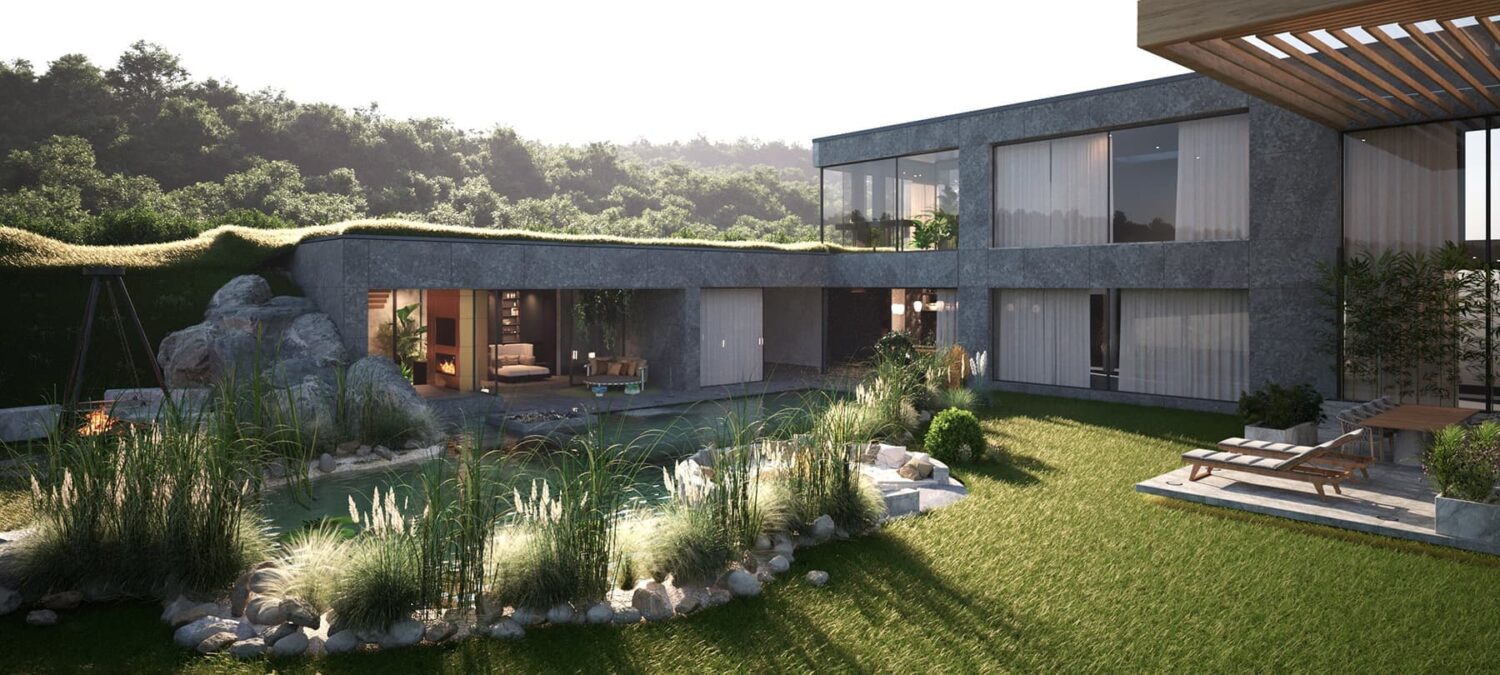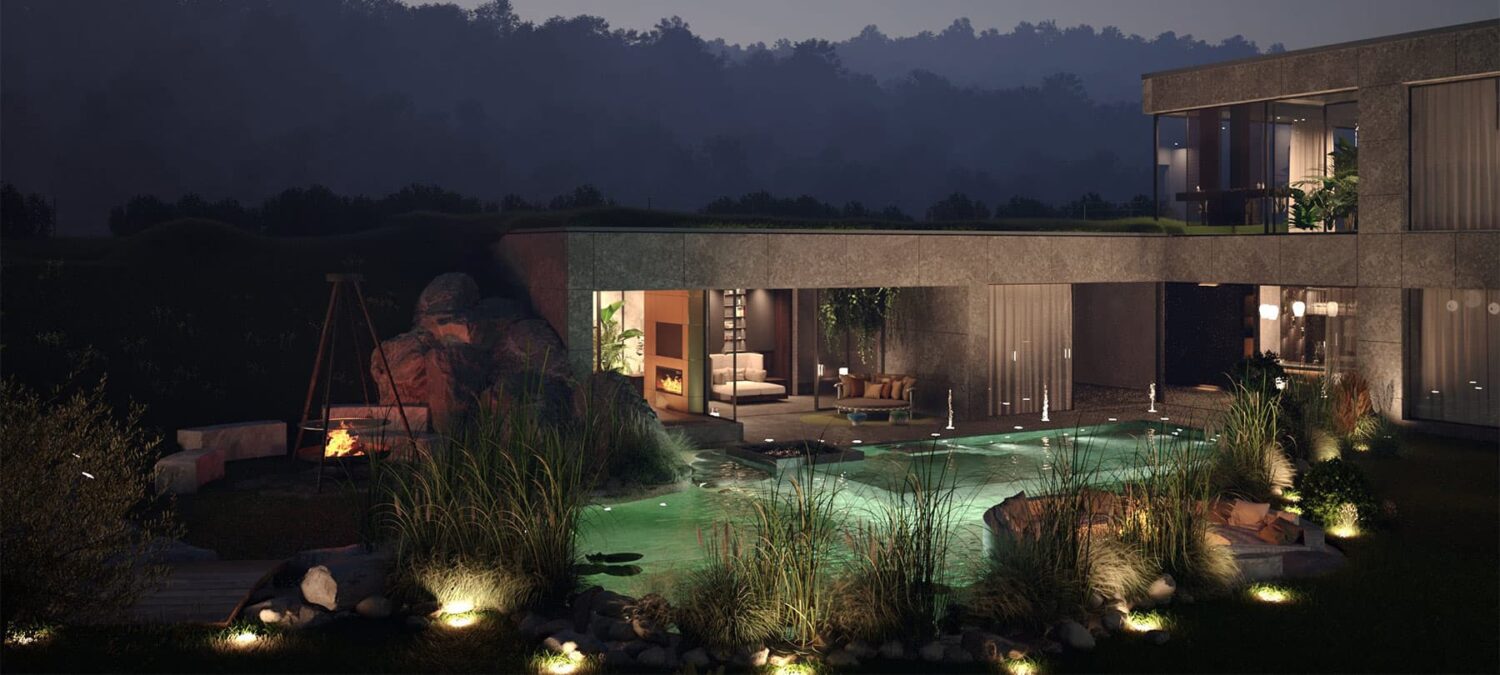 To build an exclusive residence, to feel at home and to create a very special place – our clients wanted something absolutely unique. The villa is impressive in scale and prestigious in character. The sculptural architecture is complemented by luxurious furnishings and lovely design details throughout.
At approximately 1000 square metres, the luxury villa has several highlights to offer, including a floor-to-ceiling window from the kitchen into the wine cellar, up to seven-metre-high windows that open automatically, and a multi-storey children's paradise.
Exquisite materials complete the special architecture, resulting in a high-quality composition of interior and exterior design. The use of natural materials such as marble, natural stone, linen and fine woods further enhances the exclusivity.
The villa has been designed with high-tech features, including the moving floor pool, which raises the pool floor to the desired level at the touch of a button, and the drive-in cinema in the basement. The fireplace connects the indoor and outdoor areas and can be used from the living room and the terrace.
The natural swimming pond that surrounds the house creates a special ambience both day and night. Architecture and nature blend together and the interior design contributes to the fusion of nature and living space: various green havens such as the multisensory shower, the spa area or even the staircase allow the owners to experience nature indoors.
Location
Frankfurt, Germany
Services
design and realisation