The Flat – Garden — Düsseldorf, DE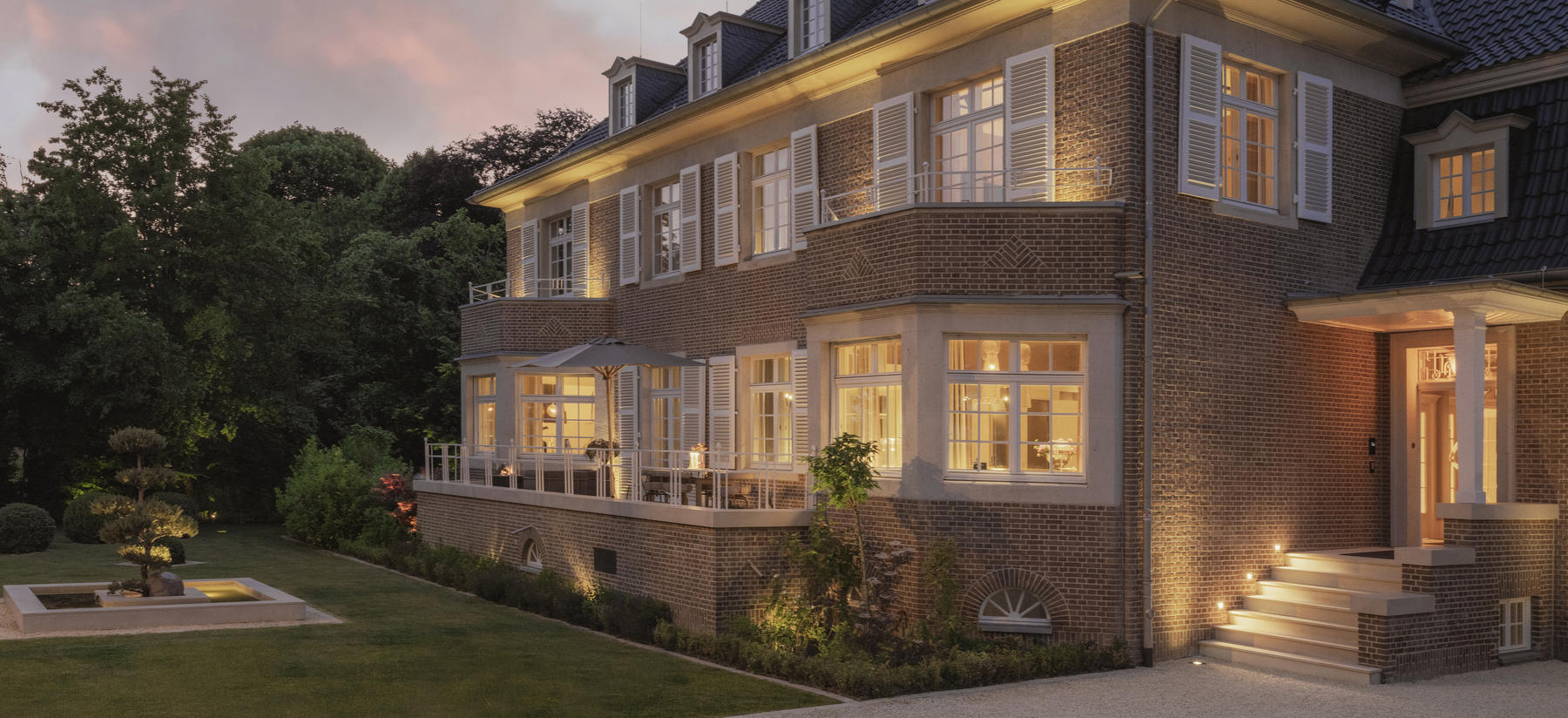 In the course of the restoration of a listed villa, its wrap-around garden was also completely redesigned and zoned. The plan also took the garden architecture into account, which had to match the style of the house and invite you to linger and relax with water features and sheltered spots.
It was modelled on the historic gardens of England and France; the lawned areas are surrounded by Ilex hedges, roses climb up the walls of the house, and trailing ivy and cherry laurels planted along the fences ensure privacy. In between these, a carefully considered choice of verdant flowers, bushes and trees were planted on the almost 2000m² plot.
The front garden features an eye-catching natural stone water basin with red mosaic tiles. The memorial stone for Lady Diana, which dates back to the time when the villa was the residence of the British Consul General, was placed in an exposed central position beneath a bonsai pine.
From the drive, which is covered in cream-coloured gravel, a path leads past the house and office entrance to the back garden. Next to a second basin with plants and fish, there is cosy shady spot on raised decking beneath an imposing walnut tree. The pool area with a daybed and loungers can be found a little further down the garden, behind the corner of the house.
Here, particular attention was paid to an ambient lighting concept that accentuates and stages the garden and villa after dark. Lights along the path and ground spots between the plants and on the façade highlight individual elements whilst also ensuring that the ground is adequately lit.
Category
residential garden
Location
Düsseldorf, Germany
Services
design and realisation