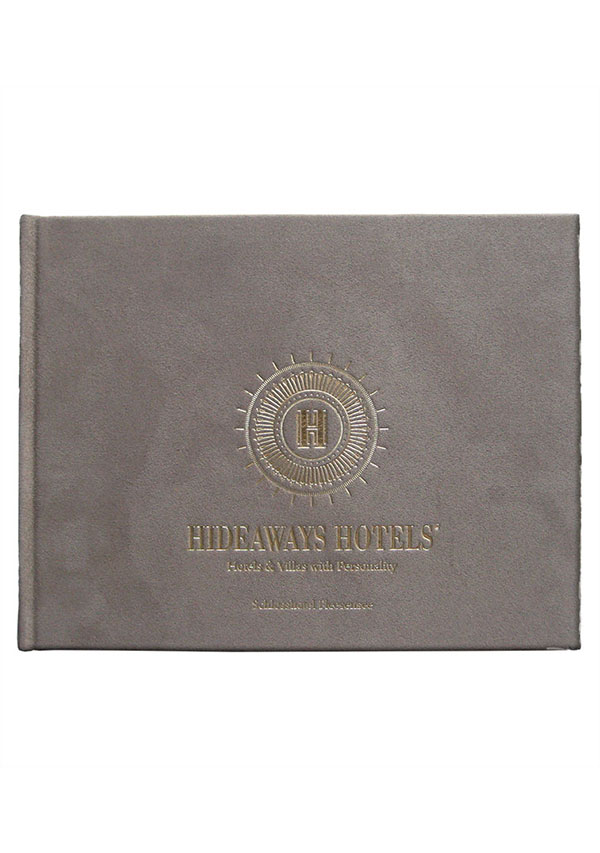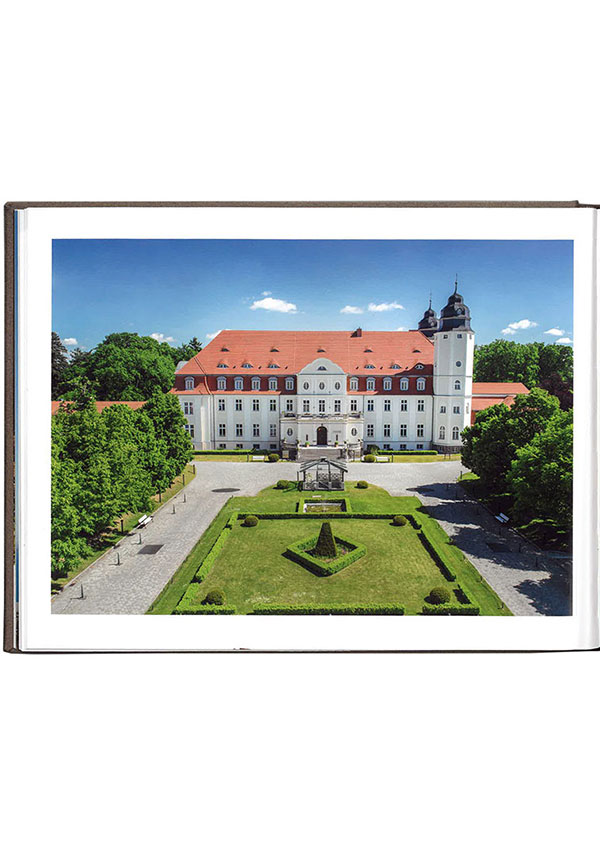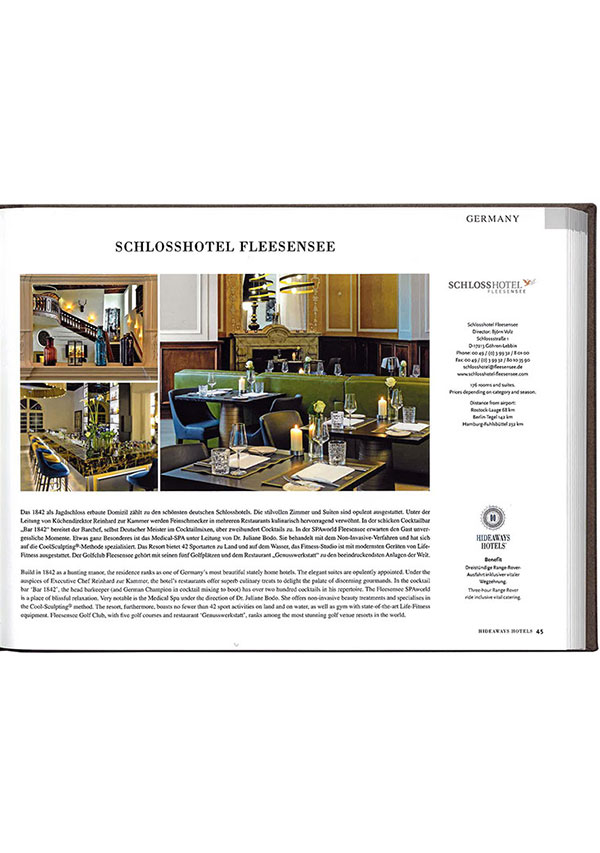 Hotels & Villas with Personality
SCHLOSSHOTEL FLEESENSEE
Das 1842 als Jagdschloss erbaute Domizil zählt zu den schönsten deutschen Schlosshotels. Die stilvollen Zimmer und Suiten sind opulent ausgestattet. Unter der Leitung von Küchendirektor Reinhard zur Kammer werden Feinschmecker in mehreren Restaurants kulinarisch hervorragend verwöhnt. In der schicken Cocktailbar "Bar 1842" bereitet der Barchef, selbst Deutscher Meister im Cocktailmixen, über zweihundert Cocktails zu. In der SPAworld Fleesensee erwarten den Gast unvergessliche Momente.
Etwas ganz Besonderes ist das Medical-SPA unter Leitung von Dr. Juliane Bodo. Sie behandelt mit dem Non-Invasive-Verfahren und hat sich auf die CoolSculpting®-Methode spezialisiert. Das Resort bietet 42 Sportarten zu Land und auf dem Wasser, das Fitness-Studio ist mit modernsten Geräten von Life-Fitness ausgestattet. Der Golfclub Fleesensee gehört mit seinen fünf Golfplätzen und dem Restaurant "Genusswerkstatt" zu den beeindruckendsten Anlagen der Welt.
Schlosshotel Fleesensee
Director: Björn Volz
Schlossstraße 1
D-17213 Göhren-Lebbin
Phone: 00 49 / (0)39932 / 80100
Fax: 00 49 / (0)39932 / 80103590
schlosshotel@fleesensee.de
www.schlosshotel-fleesensee.com
176 rooms and suites.
Prices depending on category and season.
Distance from airport:
Rostock-Laage 68 km
Berlin-Tegel 142 km
Hamburg-Fuhlsbüttel 232 km