Orangerie — Schloss Hotel Fleesensee, DE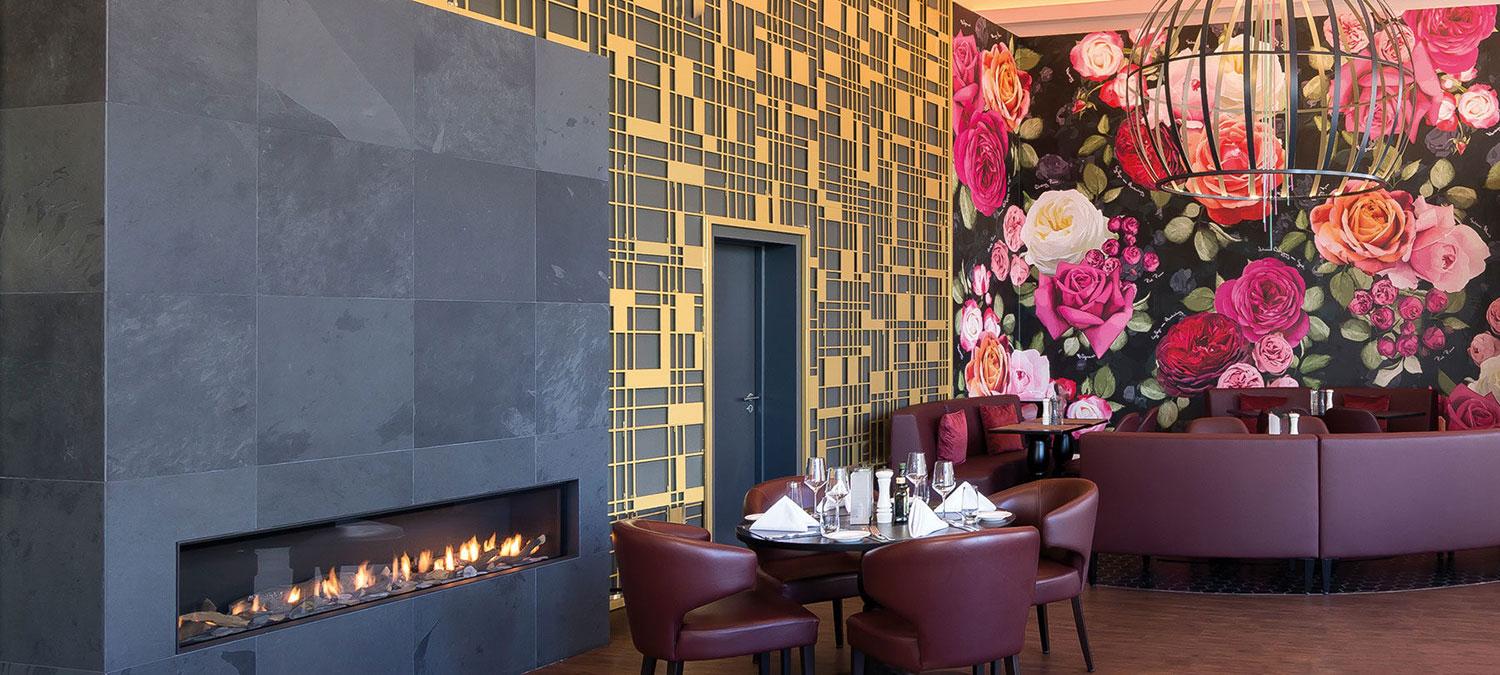 In its recently renovated Orangery, the Schlosshotel treats body and soul to culinary delights. The in-house project "Organic" attaches great importance to fresh, regional and in part even self-produced food. With reference to this aspect, the rose wallpaper in the Orangerie, for example, was specially designed as part of the interior concept and is based on the rose varieties traditionally cultivated on the premises.
The furniture matches the colour of the wallpaper and was chosen to complement the airiness of the impressive room height. Nevertheless, the effect of the high ceilings is not overwhelming due to the massive lampshades that create a warm atmosphere and add stylish accents. Another highlight is the open fireplace which was integrated into an individually manufactured veneer.
Location
Fleesensee, Germany
Services
design and realisation