Lindner me & all hotel — Ulm, DE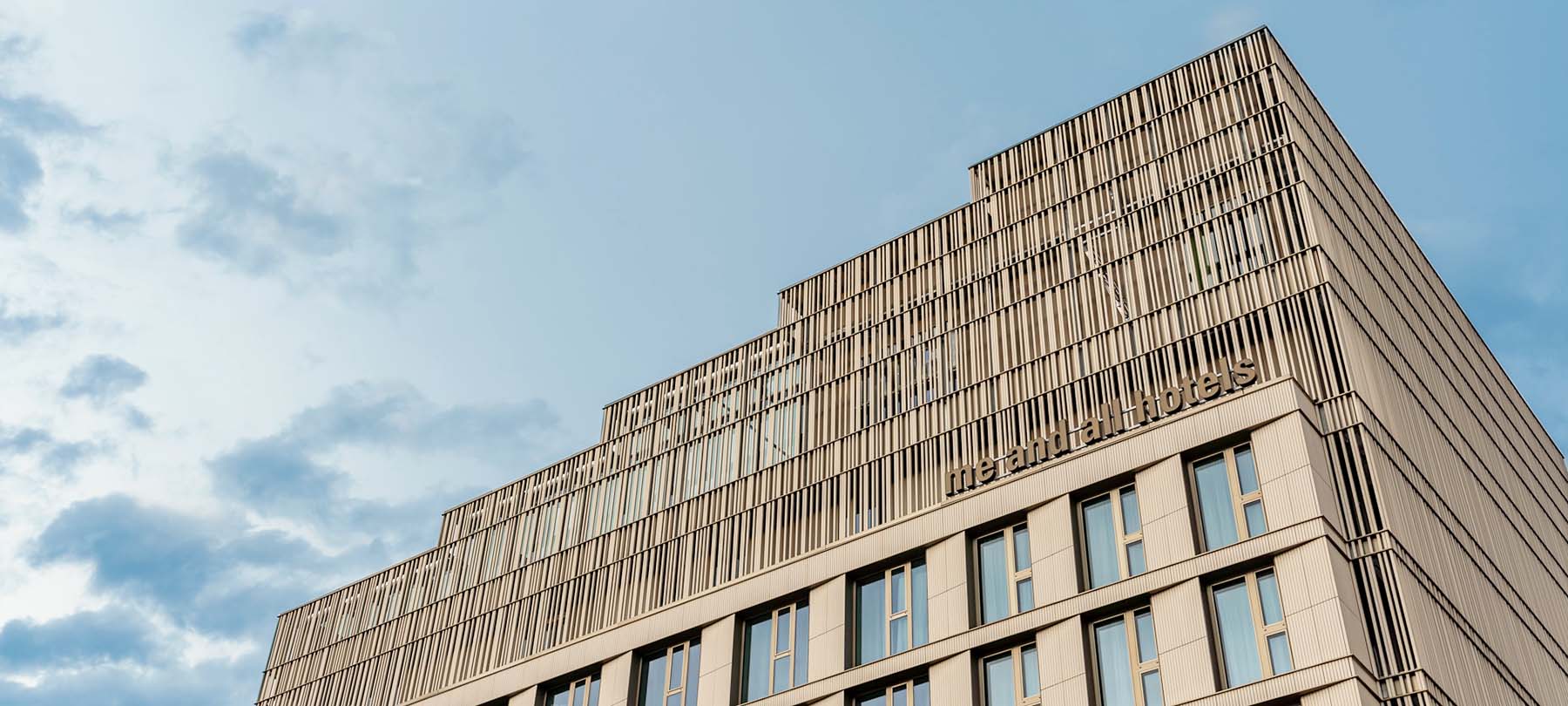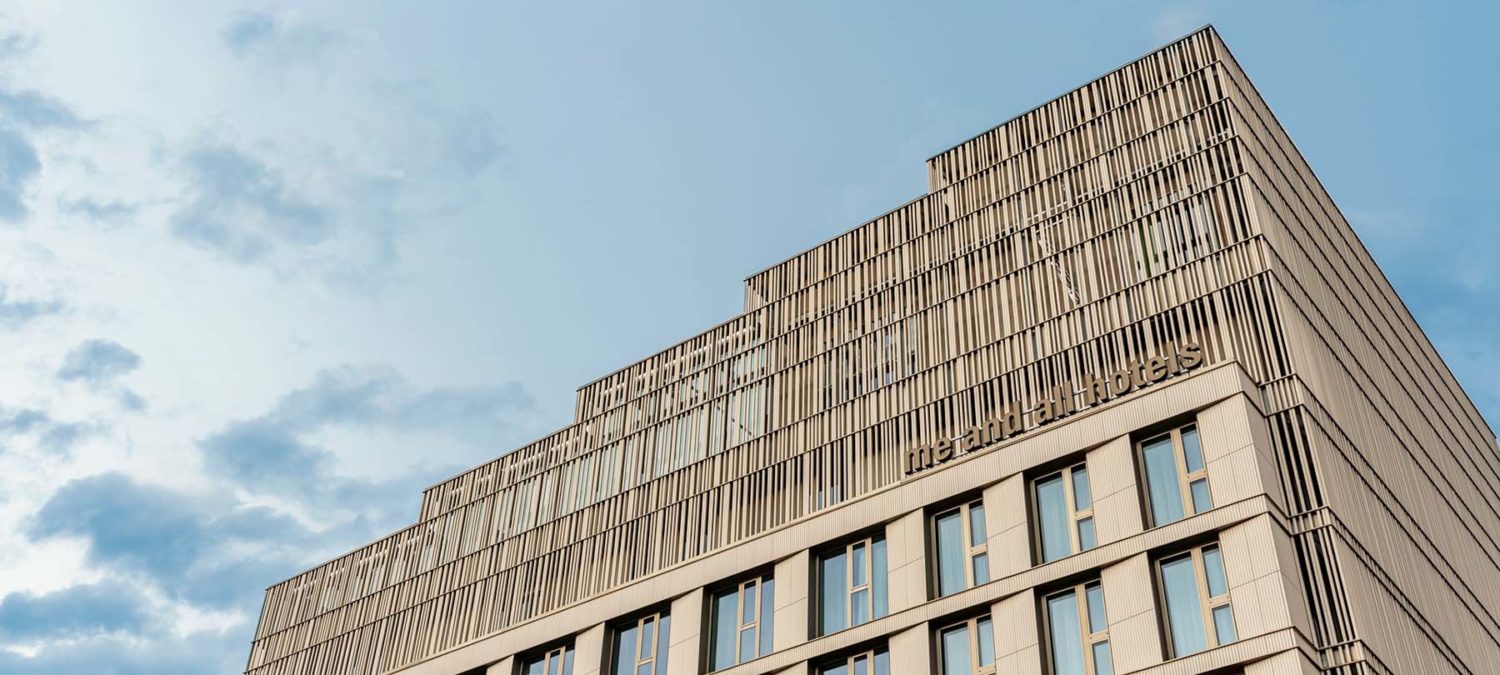 Urban Gardening is the central design theme that encompasses the entire interior concept of me and all hotels Ulm. The style is accentuated by clear lines and puristically displayed materials such as exposed concrete and solid oak in a wide variety of finishes. Located directly on the ground floor, the reception area features a Greenwall that brings the new and young hotel concept to life. A cubic reception counter in concrete optics creates an aesthetic balance and adds a pleasant down-to-earth element to the overall design.
On seven floors and in a total of 147 rooms, the theme of urban greenery is subtly continued. Flowering plants with macramé art next to the bed provide the sleeping areas with a touch of jungle feeling. The rooms have a clear and structured character, but always include an element of surprise. For example, the open-space bathroom and sleeping area in every room highlights the industrial-style bath and thus adds a distinctive design statement.
The restaurant and the sky bar with adjoining patio are located on the top floor. Here, again, the theme of urban gardening has inspired the design. In the indoor area, this concept was implemented in a more subtle way. The generously proportioned bar solution is reminiscent of organically shaped tree branches and stretches extensively across the restaurant. In addition to providing sufficient space for a large number of guests, the stately bar plate can also serve as a multifunctional buffet area. The positioning in the middle of the room also blurs the boundaries between separate staff and guest zones, creating a harmonious and spacious restaurant area. The arches in the bar section playfully refer to the architecture of the historic city of Ulm.
Category
public areas, rooms
Services
design and realisation