Cyber Security Exhibition Stand — Munich, DE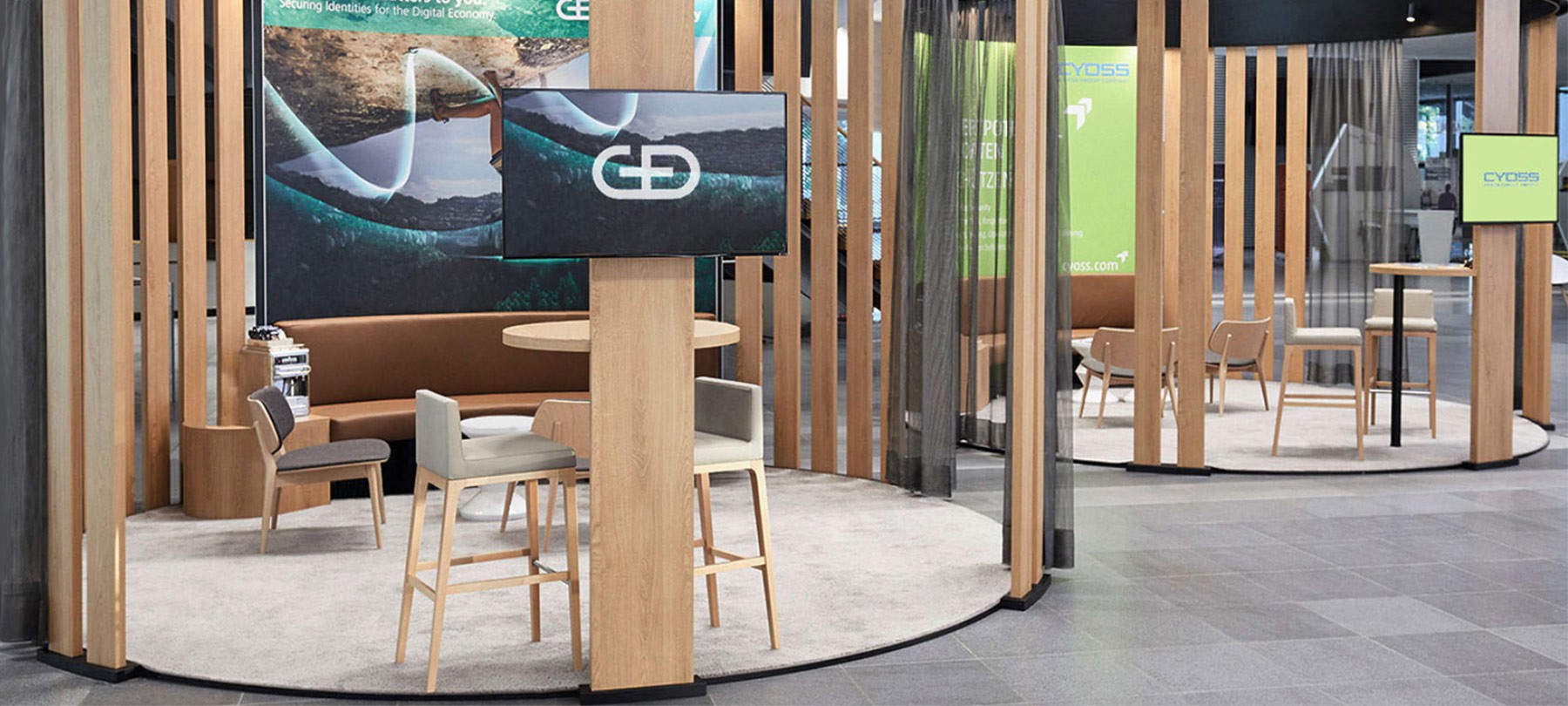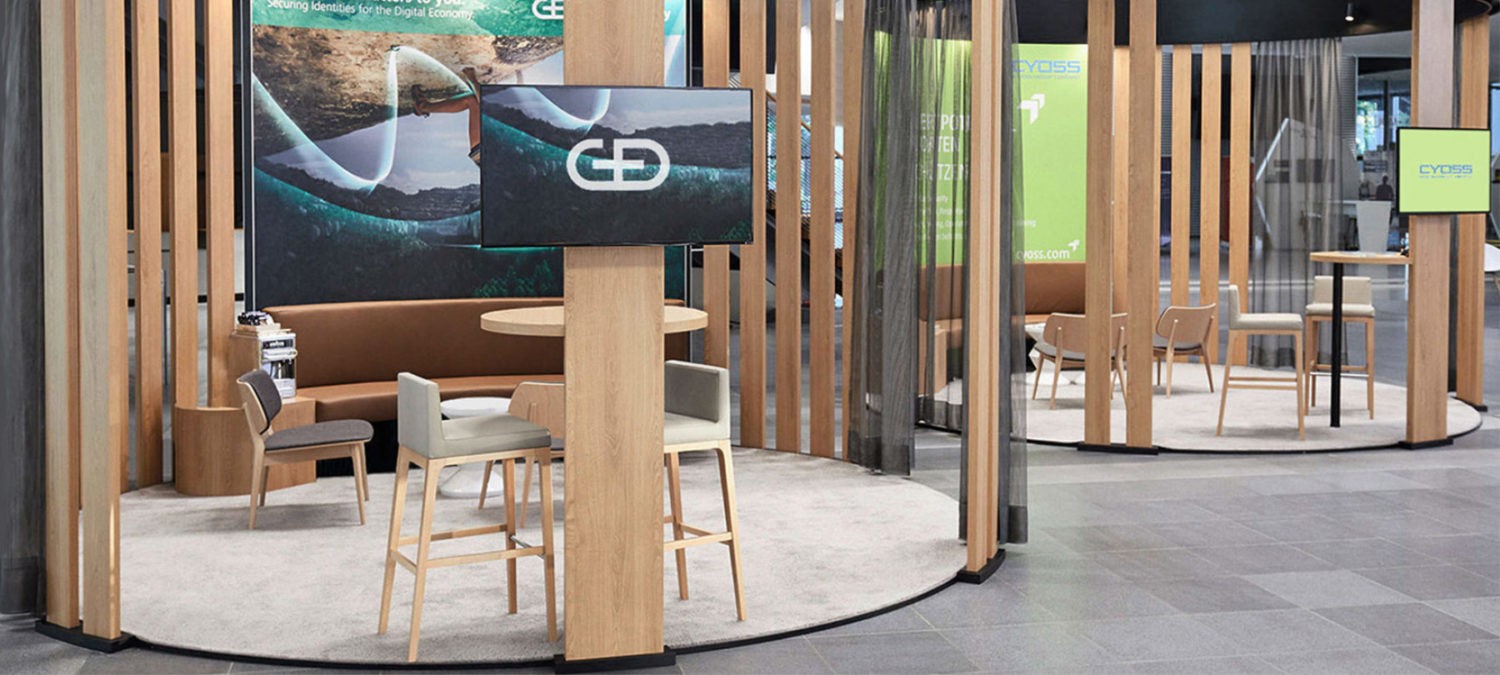 The innovative event concept of "Command Control" for Cyber Security is centered around the theme of digitization and networking. This is also reflected in the room concept. Comprehensive and multi-faceted possibilities by means of the various plug-and-play concepts. The open design of the communication islands facilitates fast orientation in addition to giving visitors the opportunity for a collaborative exchange.
The optionally bookable meeting area offers privacy for in-depth meetings in a comfortable atmosphere. In the surround area, corporate stands with an eye-catching open design in distinctive white are placed in the foyer as an additional option for start-up companies.
Category
exhibition stand