Bungalow — Münsterland, DE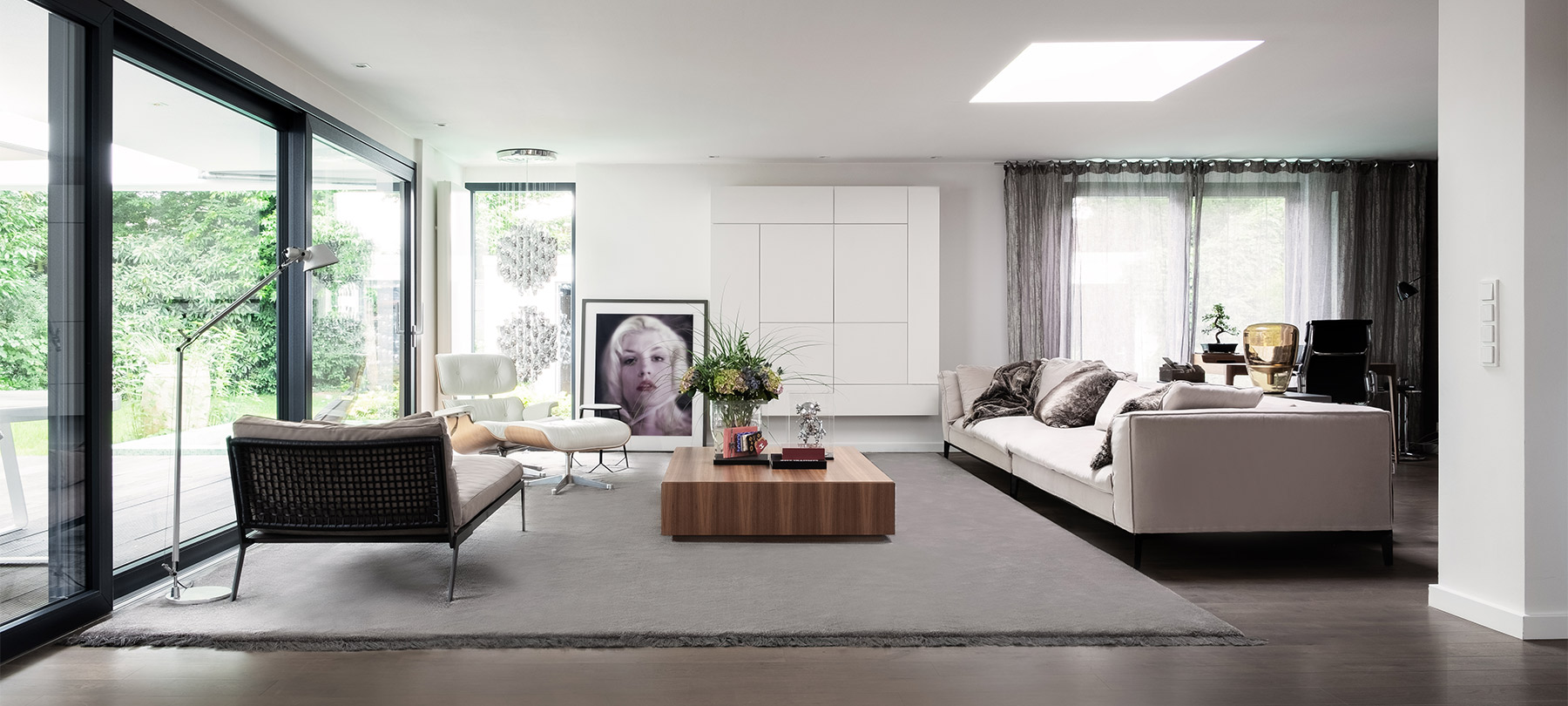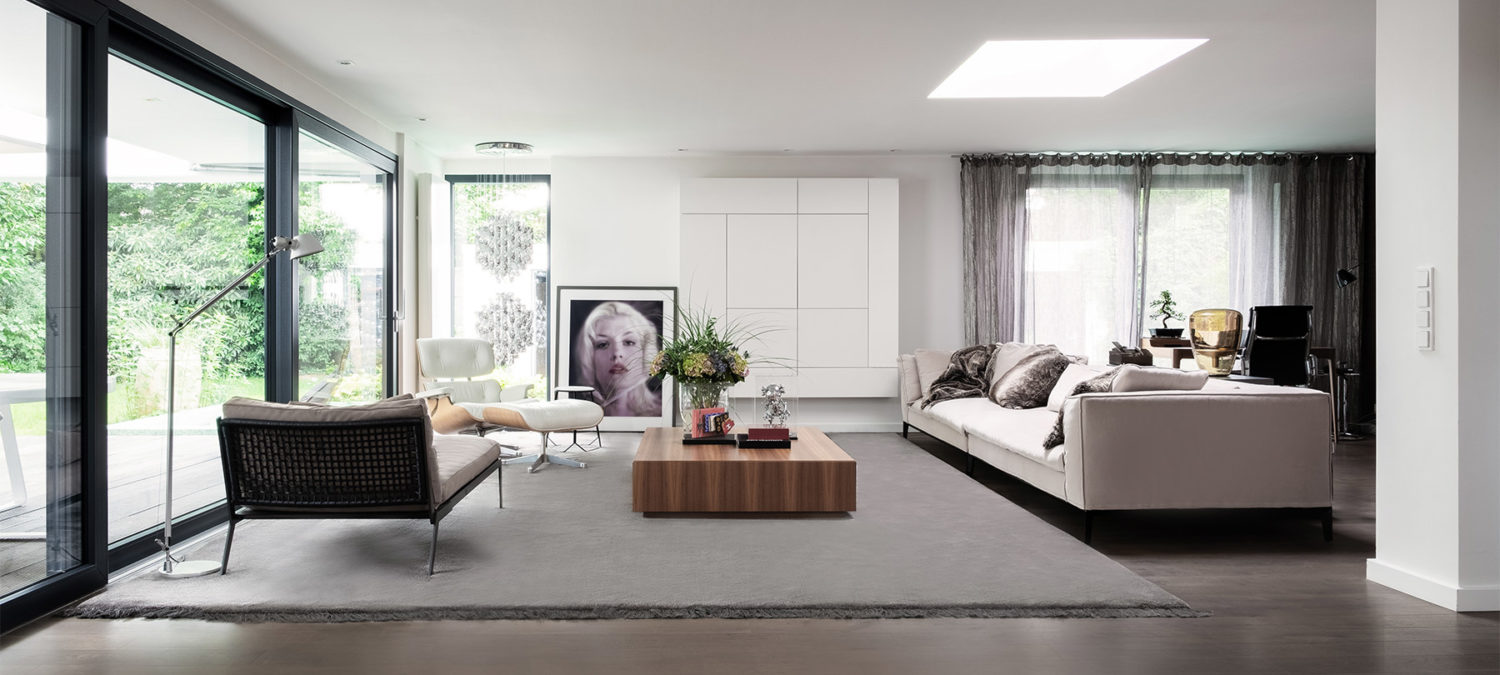 A 220 square meters sized bungalow in the typical architectural style of the 60s has been extended to a living space of 380 square meters through the development of additional ancillary and basement areas. Kitzig Interior Design used an exquisite selection of specially curated elements from artworks and furniture for this bungalow in the Münsterland area, resulting in an upscale and extravagant ambience throughout the entire living space.
Elegant parquet flooring and natural stone tiles in combination with light-coloured wall coatings are the basis for the interior design. Wall coverings in dark brown and grey shades of fine leather and woven fabrics add a masculine touch to the rooms. Floor-to-ceiling window fronts and additional skylights provide a generous amount of daylight. In addition to the matt black kitchen front, a coarse marble top was chosen to create contrast in the open kitchen with freestanding cooking island. The bathroom with its black stone floor and dark wood wall panelling has a sophisticated, elegant and masculine look. The eye-catching highlight of the bathroom is the freestanding bathtub, which has been skillfully accentuated with modern abstract art.
Location
Münsterland, Germany
Status
refurbishment 2019
Services
design and realisation