Private Residence — Düsseldorf, DE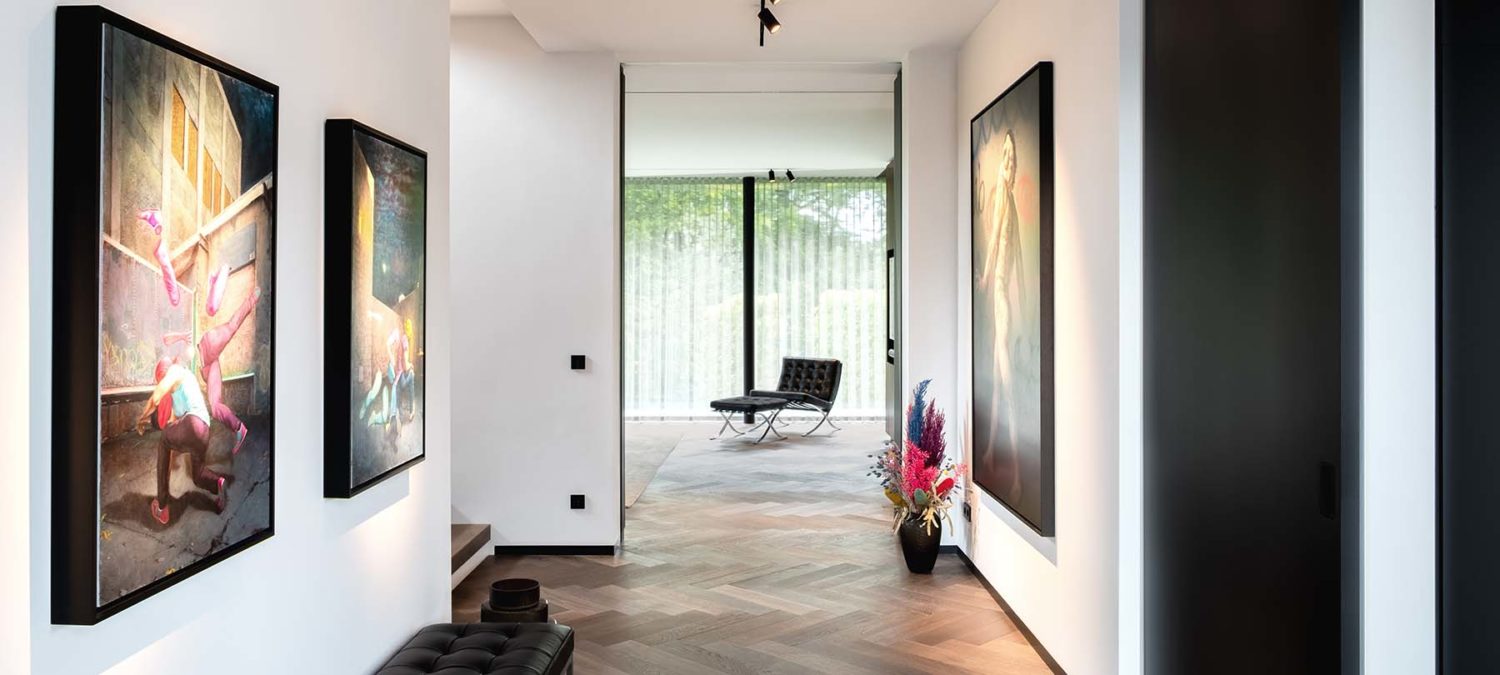 This Düsseldorf residence radiates pure elegance based on an impressive combination of captivating details and harmonious colours. The clean design of the window front connects the interior with the outside world, creating an interplay of light and shade that is supported by the colour choice of white for the living area and black for kitchen and dining spaces. A built-in block with walnut panelling acts as a multi-functional room divider, housing a TV set and the fireplace as well as wine fridges and a hidden bar cabinet.
Minimalist furniture, dark wood and indirect lighting ensure a stylish ambience. The restrained design of walls and furniture is complemented by eye-catching details, such as high-quality materials, special wall and ceiling lights and bright fabrics that provide comfort and personality. The combination of fine wood and black surfaces creates a harmonious overall look. In addition to the mix of different surfaces and highly effective illumination evoking a stimulating atmosphere in the black kitchen, colourful artwork and the central position of the fireplace contrast the purist design. The luxurious white bathroom is another highlight with its marble elements, free-standing tub and generous wash basin that emphasises the size of the room.
Location
Düsseldorf, Germany
Services
design and realisation