Schnitterhof — Bad Sassendorf, DE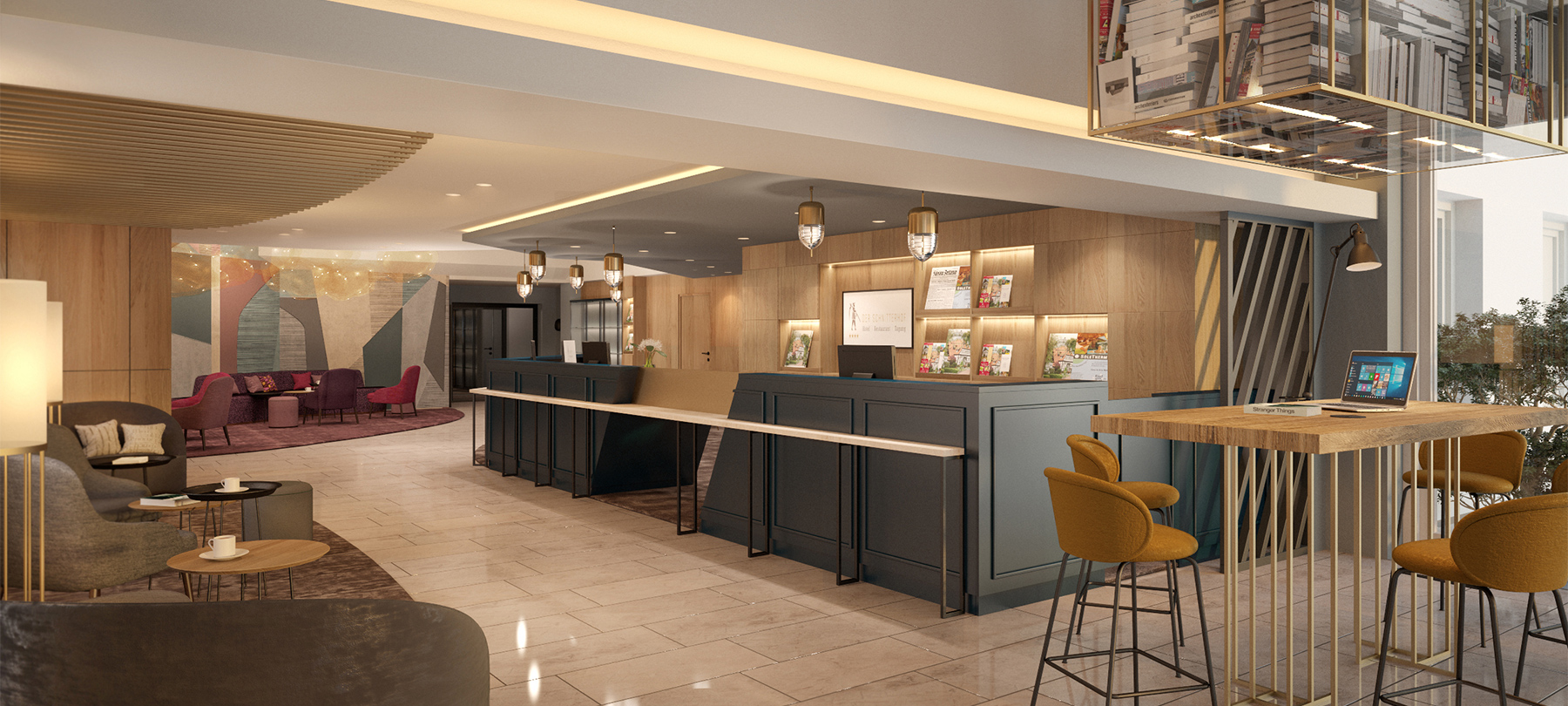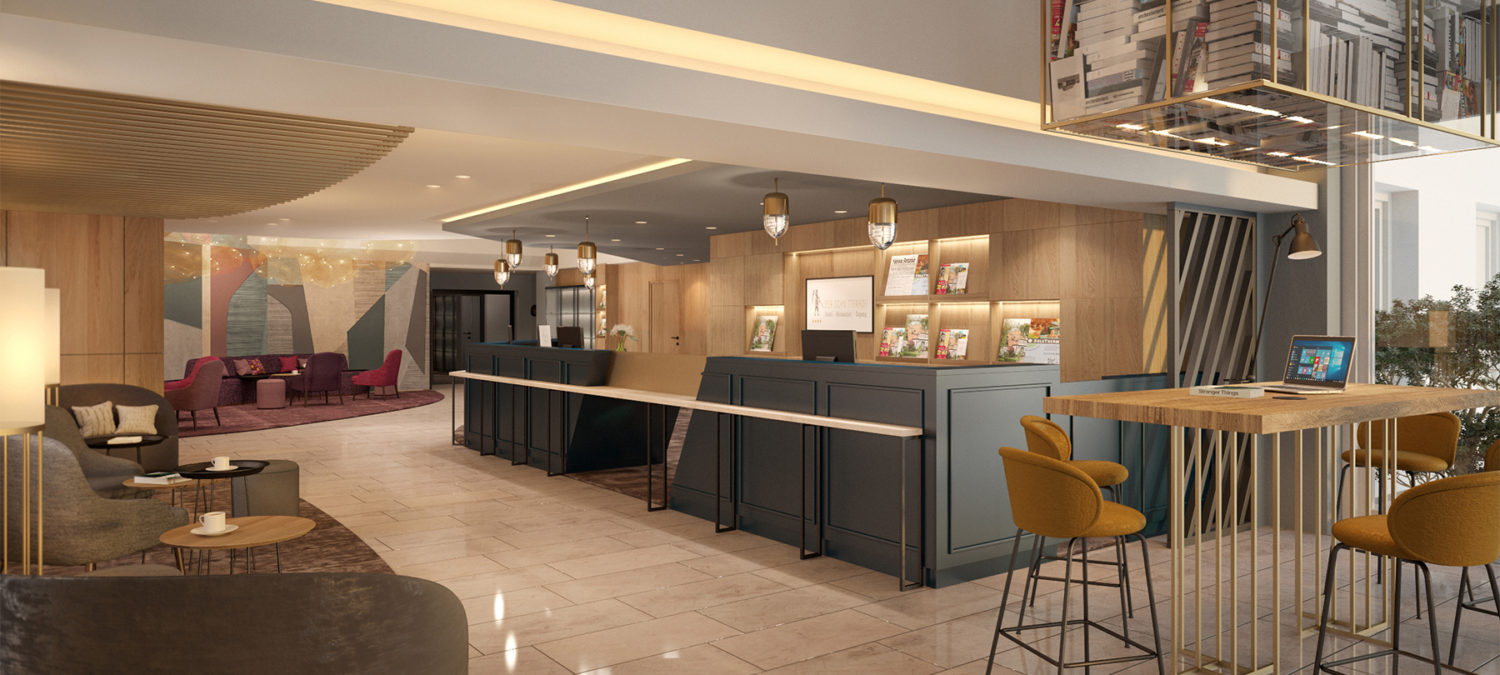 A fusion of tradition and modernity in the old farmhouse
The Schnitterhof, situated in the heart of the spa gardens Bad Sassendorf, has an interesting history. The hotel consists of the «Hof Kallewegge», built in 1763, which was extended in 1978 when Freiherr von Oeyenhausen established the «Schnitterhof». For this purpose the estate was divided into 5673 individual parts and rebuilt next to the existing farmhouse. Finally, the historical «Kötterhaus» building and two modern guest quarters were added. A new building with a conference and wellness area is planned for 2020.
The 31 hotel rooms accommodated in the farmhouse are naturally small and «cosy» due to the age of the building. The special charm of the 70's, which characterized the farmhouse since its relocation, has been replaced by a light and warm non-coloured design in line with the style of the country house. Despite their small size, the bathrooms are decorated with different tiles in light tones, the black accents are reminiscent of the old framework. The result is a mix that combines rustic and classic elements.
The special features of the rural building, supplemented by new accents, are also retained in the public areas. The playful combination of the often contrasting style elements creates an entirely new look that offers guests of all ages a multifaceted spatial experience. Harmonious tension is achieved by the building structure in itself, ranging from low, cosy zones to high barn style rooms. A world of colours leads through the bar into the conference rooms and the restaurant. Due to the numerous events and various functions, it was important to create a continuity that presents the theme in diverse facets and thus avoids boredom. Sunny yellow, accessories with a touch of humour and unusual details are fun without being overwhelming.
Category
public areas, rooms, spa area, conference
Location
Bad Sassendorf, Germany
Status
Existing buildings completion 2020,
New building in progress
Services
design and realisation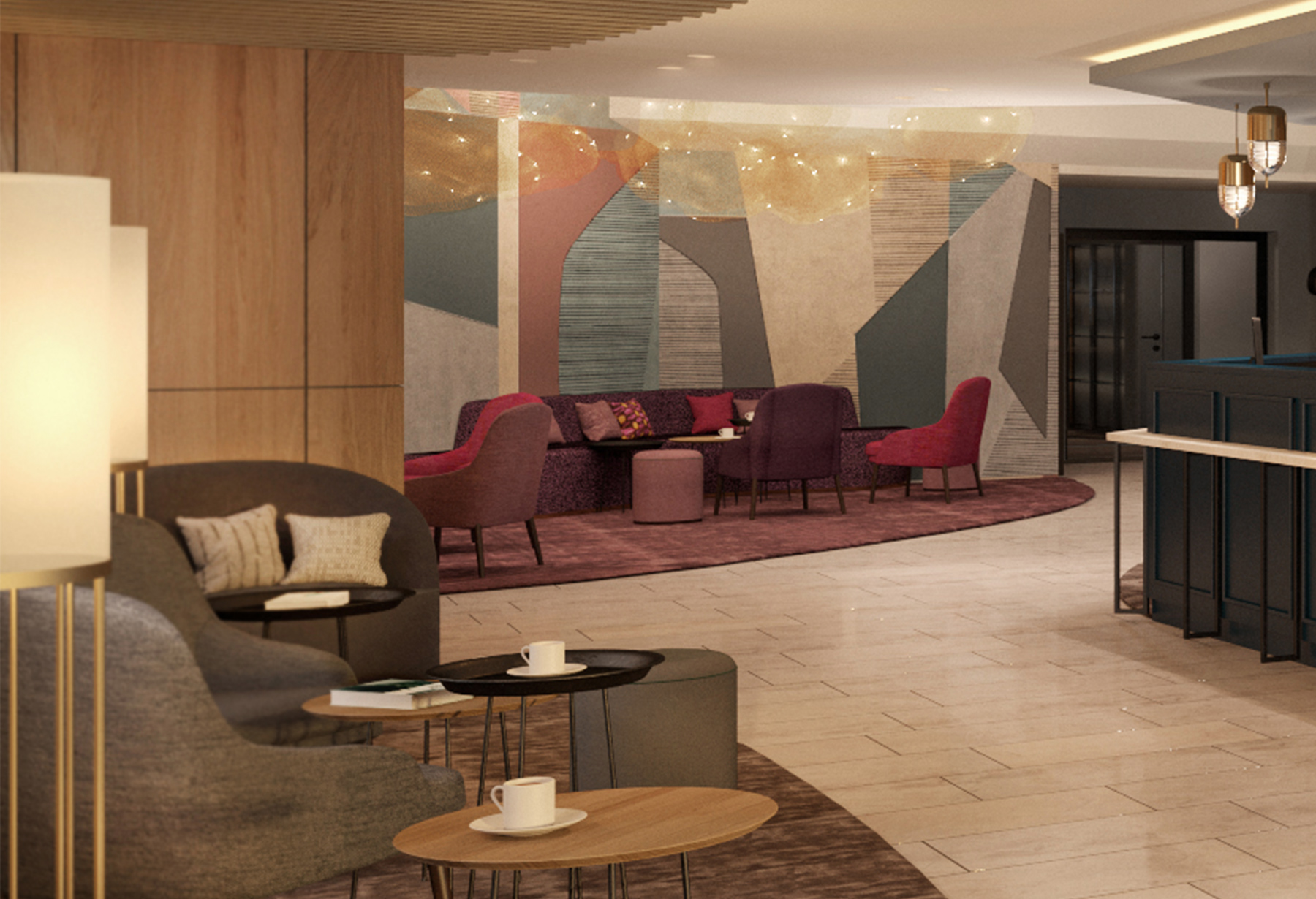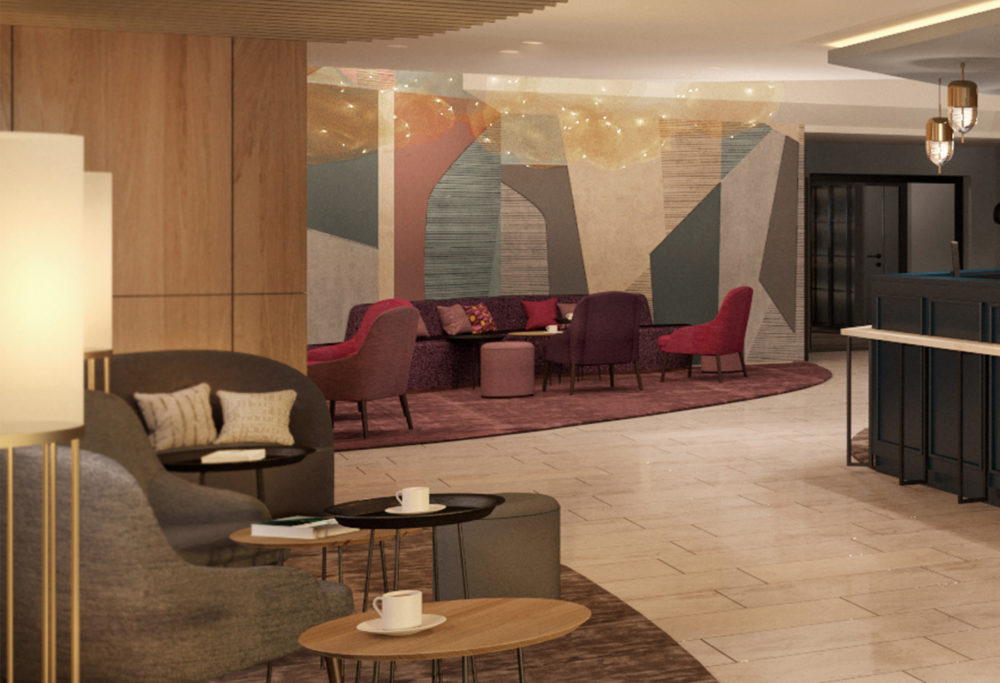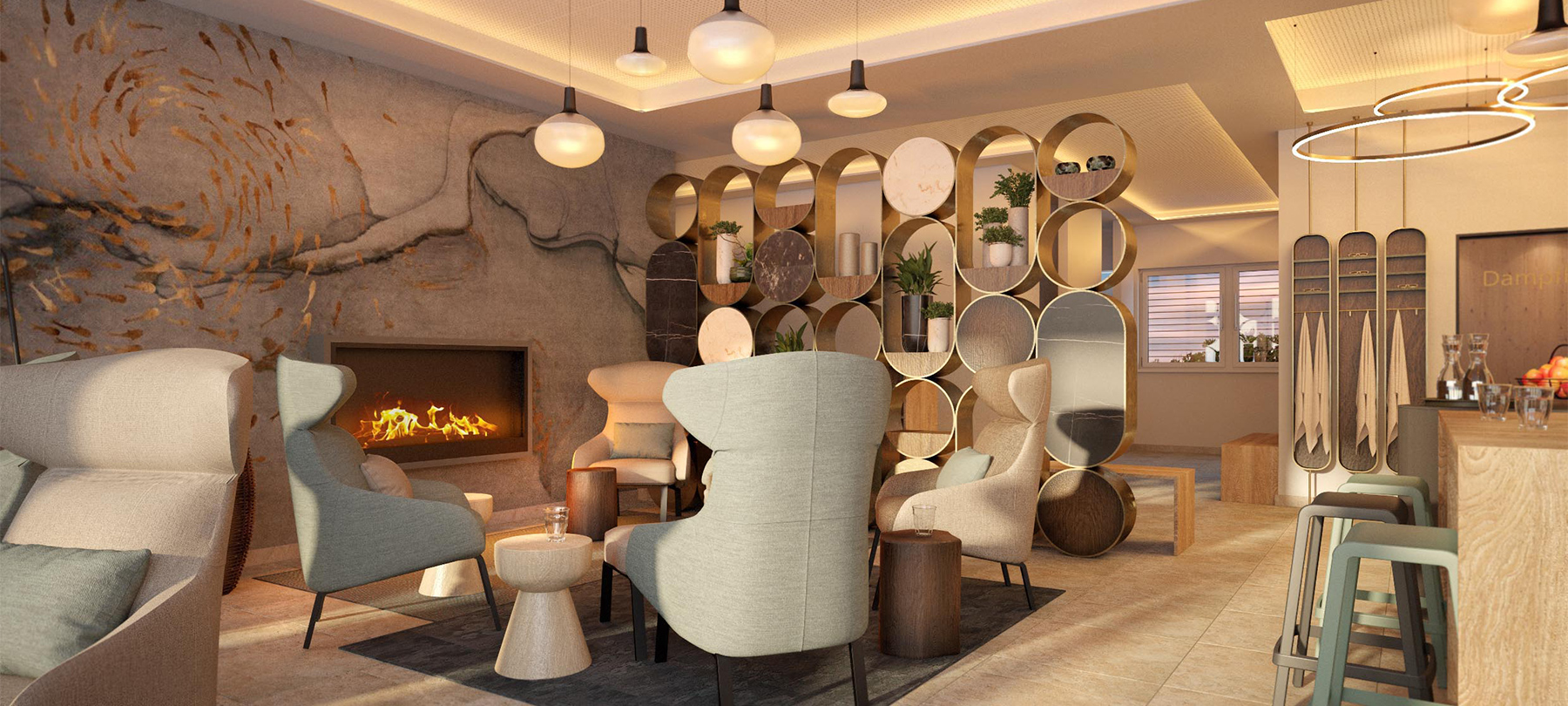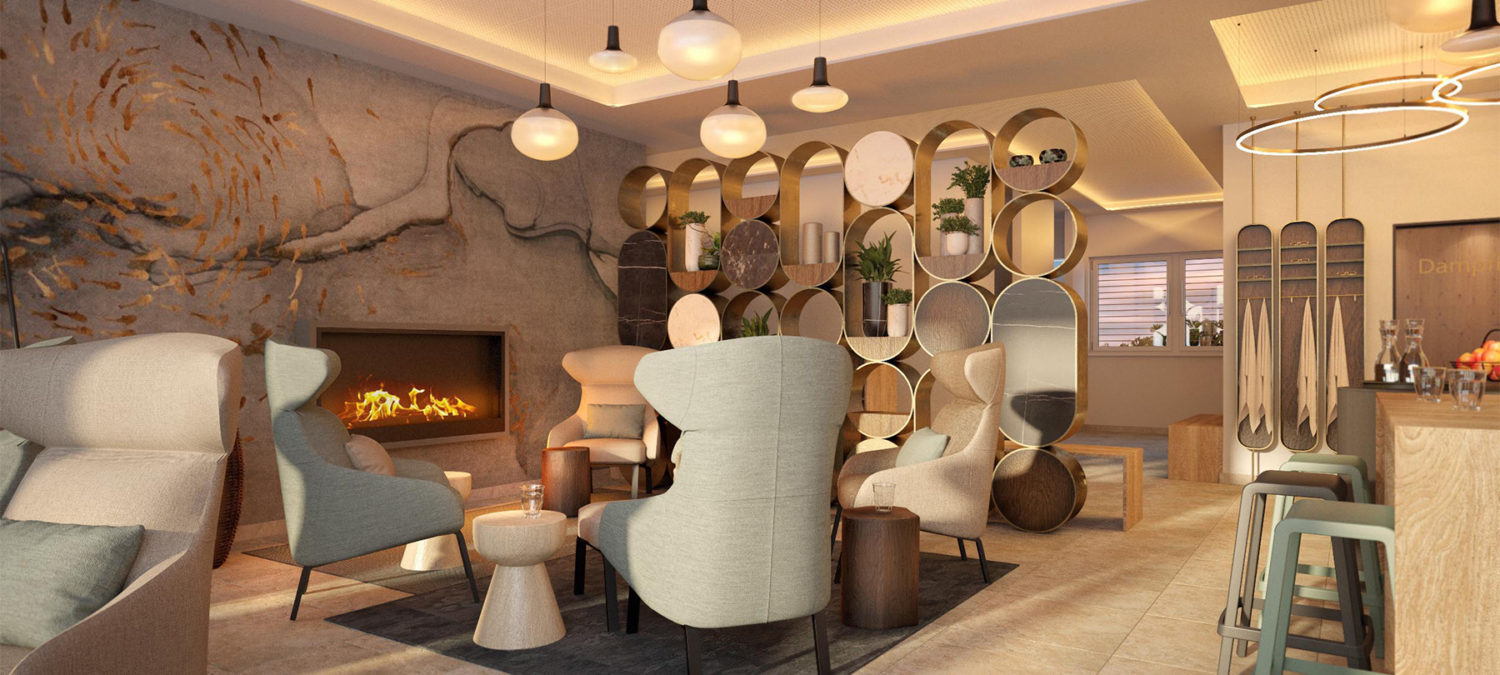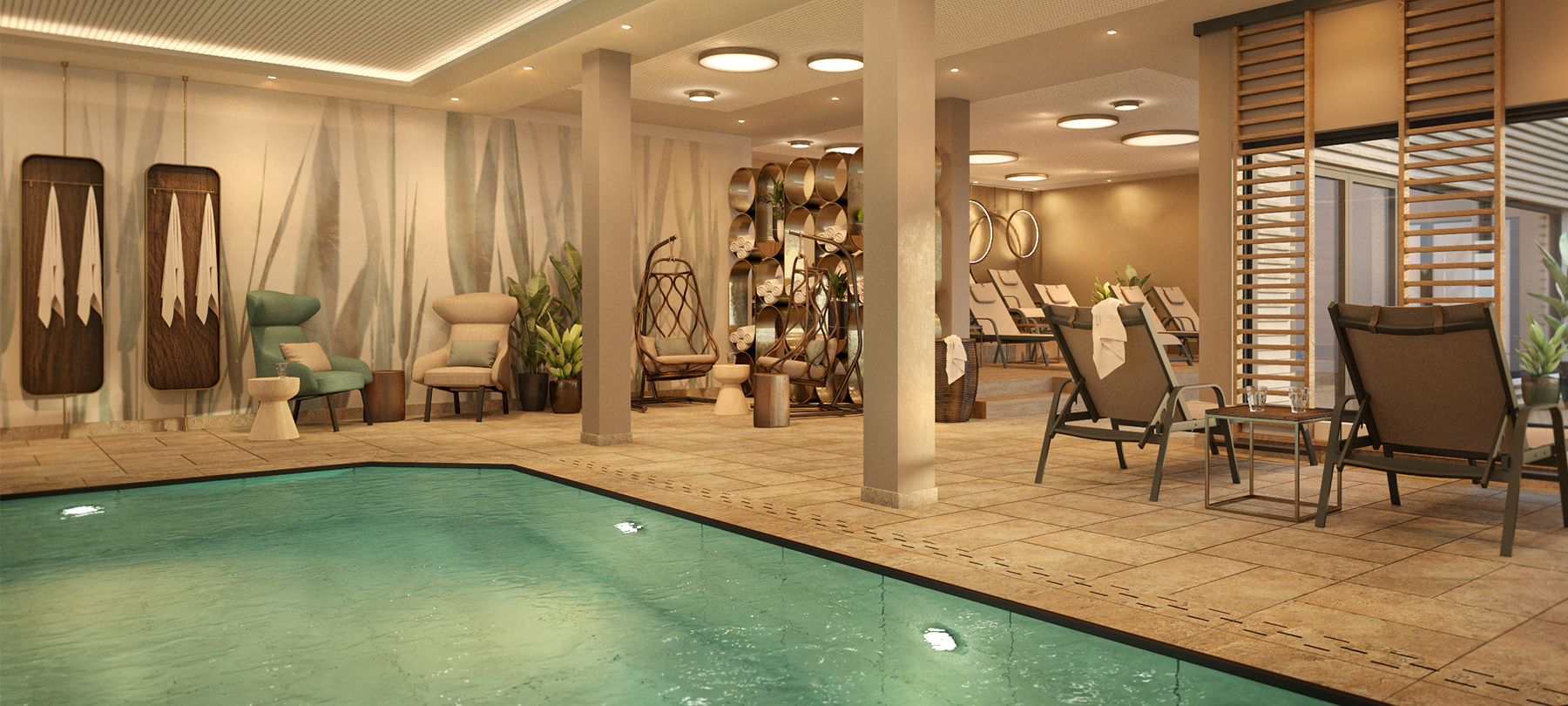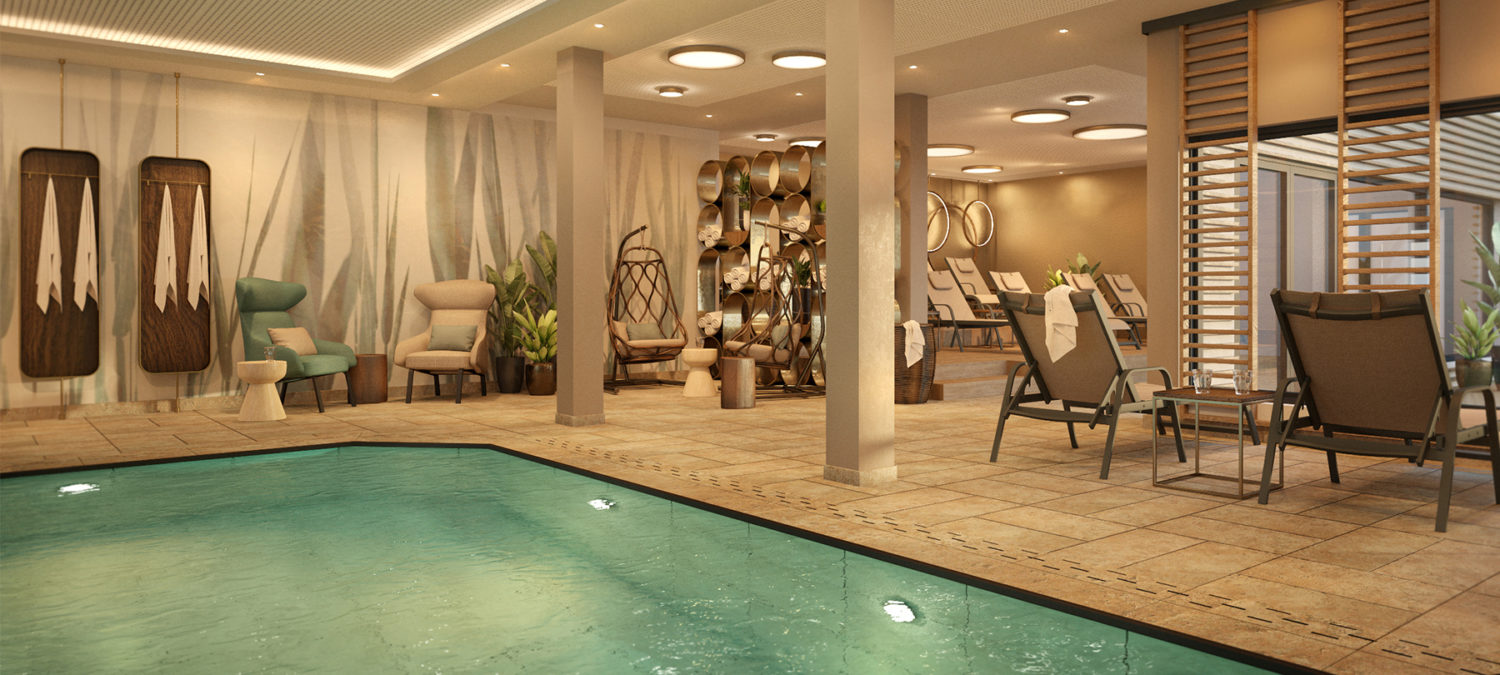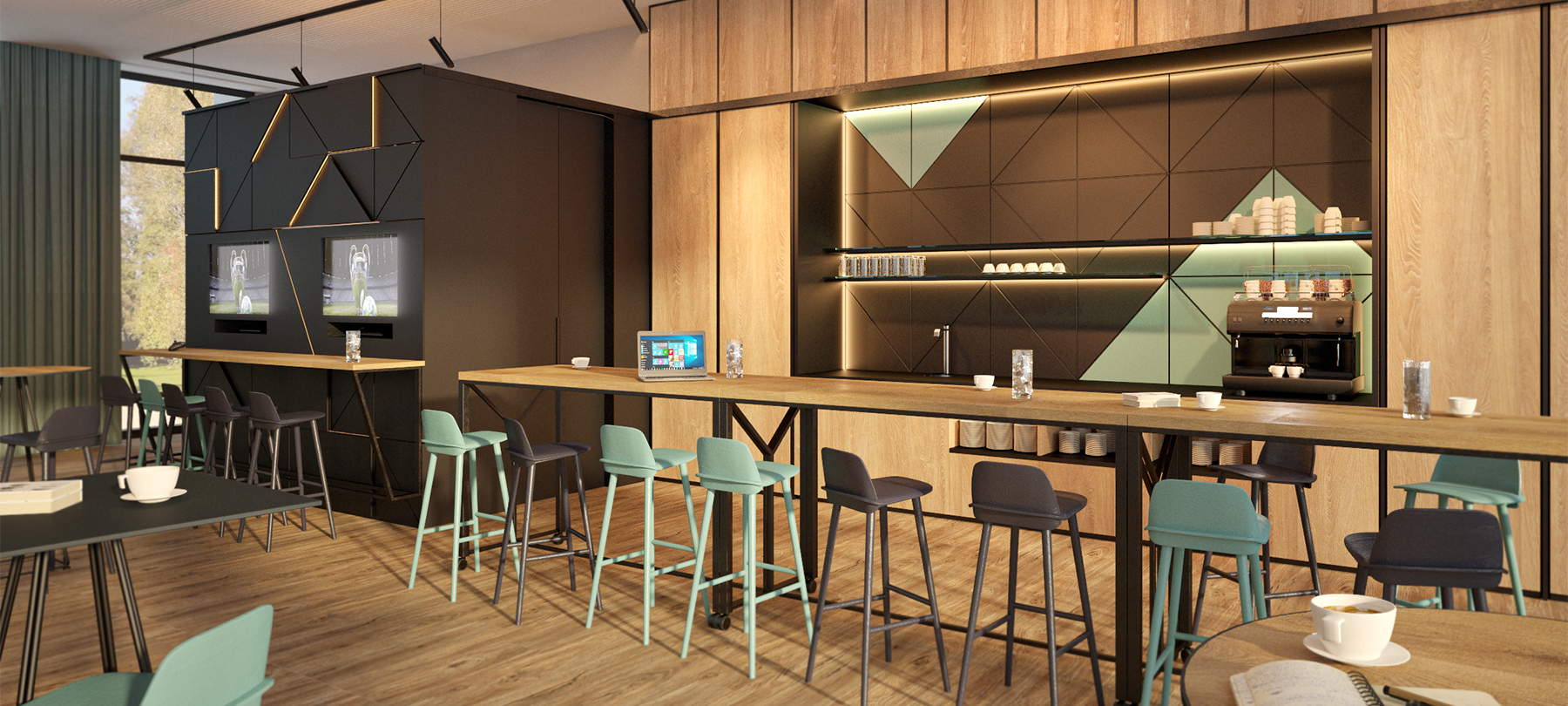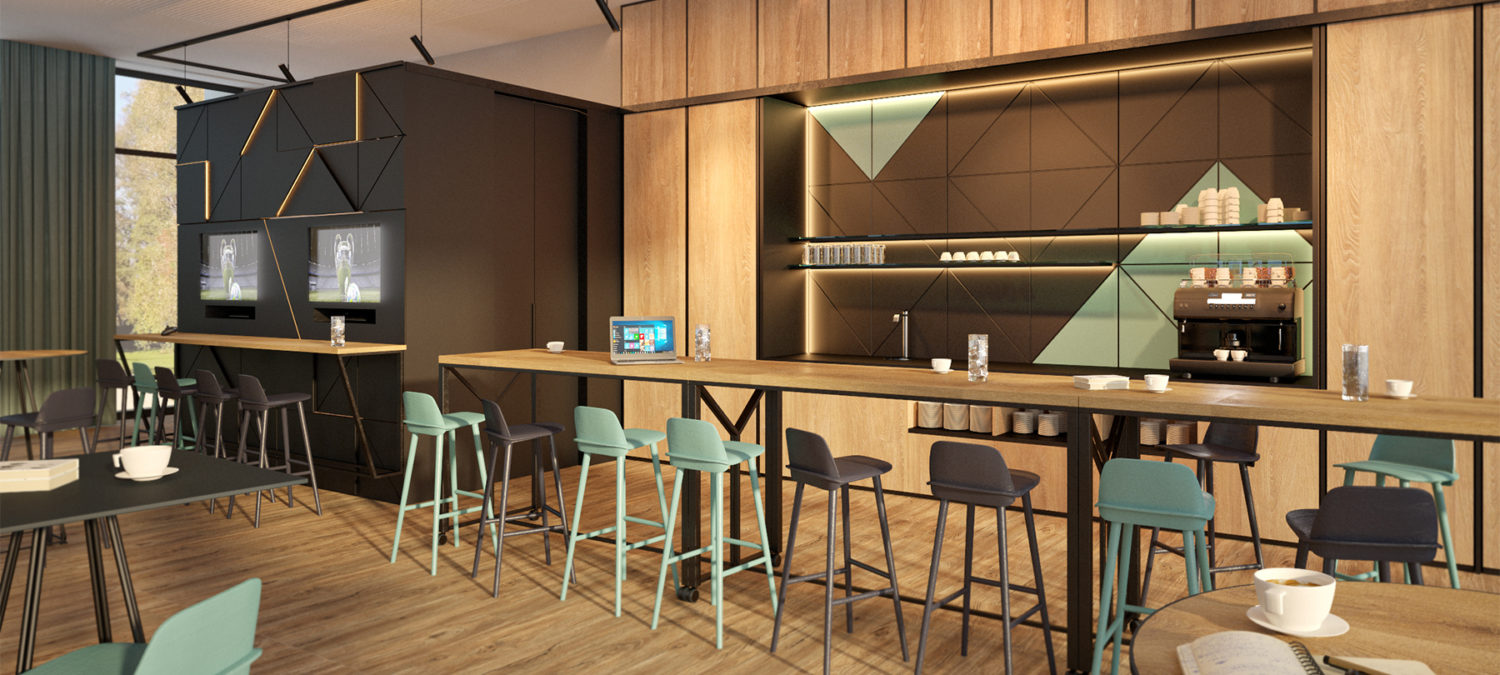 Schnitterhof Bestandsgebäude