RESTAURANT PATAGONA MARCHÉ Tierpark Berlin, DE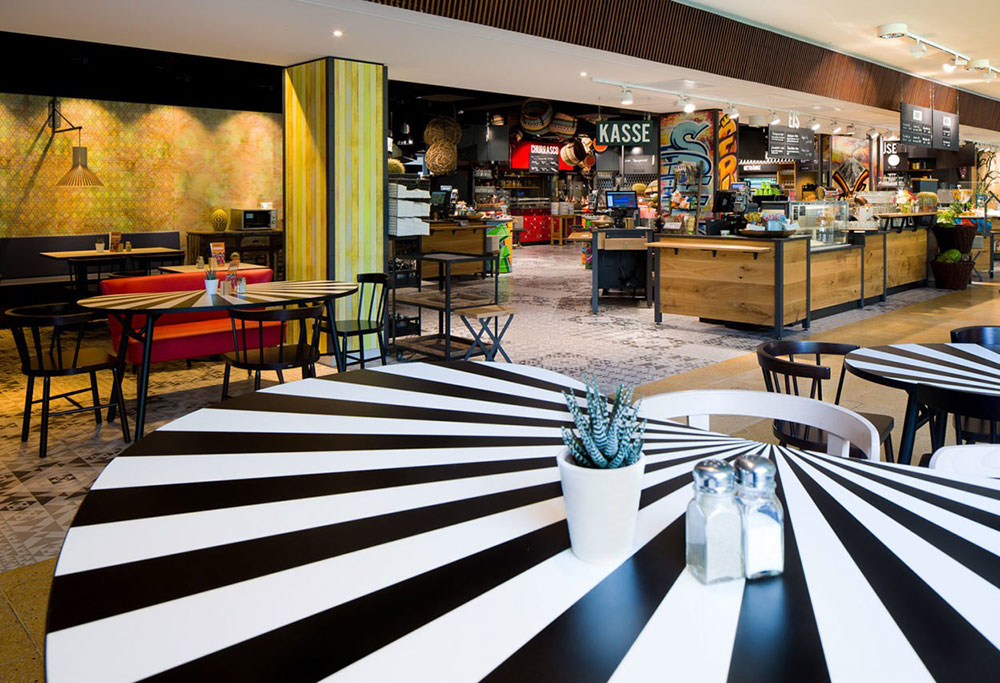 The exotic restaurant Patagona radiates an exotic flair and a zest for life. Located in the Tierpark Berlin, the restaurant is directly adjacent to the open-air enclosure of the South American wildlife, with an unobstructed view of llamas and alpacas. As the obvious choice of themes, South America was made the focal point of the interior design concept. Consequently, an appropriate selection of suitable decorative objects in accordance with the design scheme was very important.
The colour range, the textiles and the chosen materials are all about creating South American charm. For example, textiles with geometric patterns were used for carpets and cushions. A wild pattern mix of layered rugs adds impressive colour contrasts. At the buffet tables, eye-catching seaweed baskets typical for the region also serve as food containers. Striking multicoloured bast baskets hang from the ceiling and underline the extraordinary atmosphere of the restaurant.