Spa — Radisson Blu Köln, DE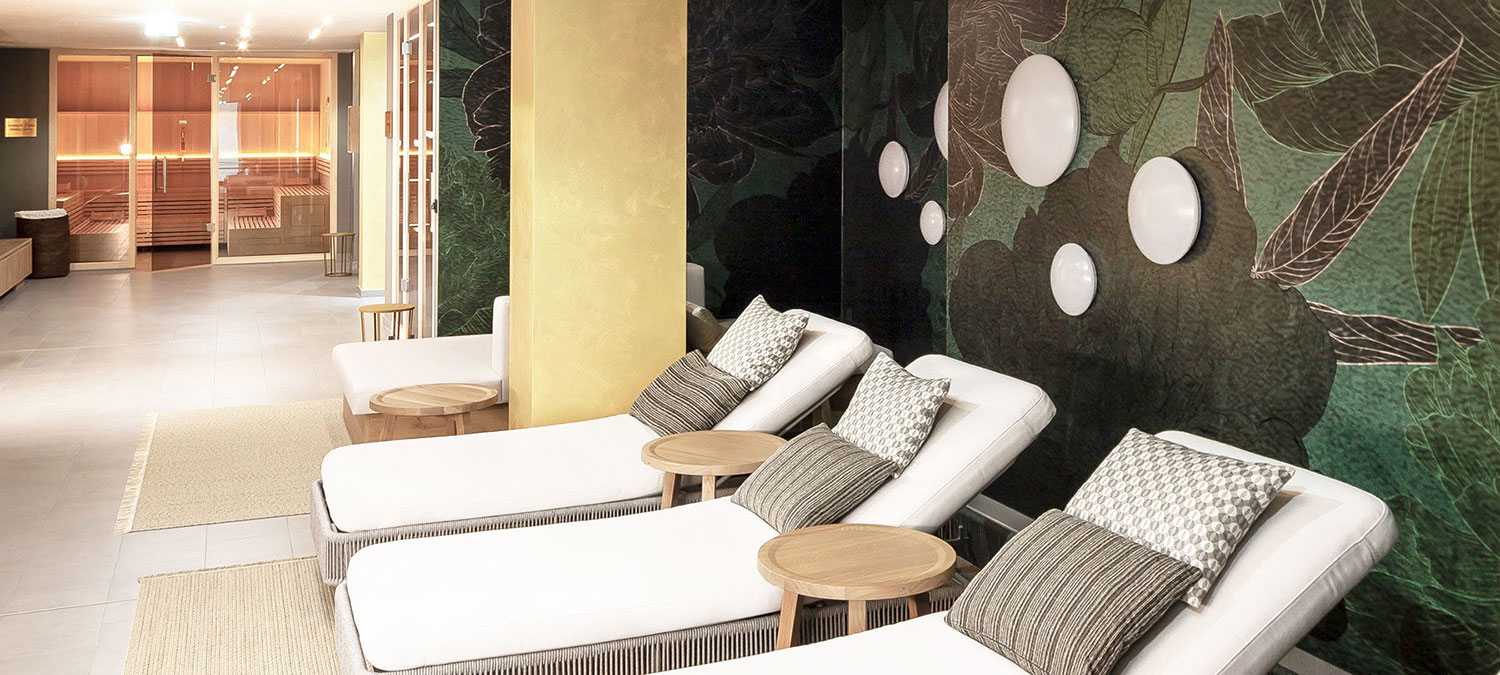 The business hotel Radisson Blu in Cologne-Deutz, with its central location at the exhibition grounds, offers guests the right place to restore a good work-life balance. The spacious fitness, sauna and wellness area has undergone a relaunch. The different wall designs create varied spatial worlds with an individual atmosphere. In the recreational areas, contrasts and depth are added by the alternate use of cold and warm materials.
The bold colour variations set interesting accents and provide a pleasant tension. The combination of wood, stone, leather and carpet creates a comfortable and luxurious setting.
Services
design and realisation