Novotel München SPA — Munich, DE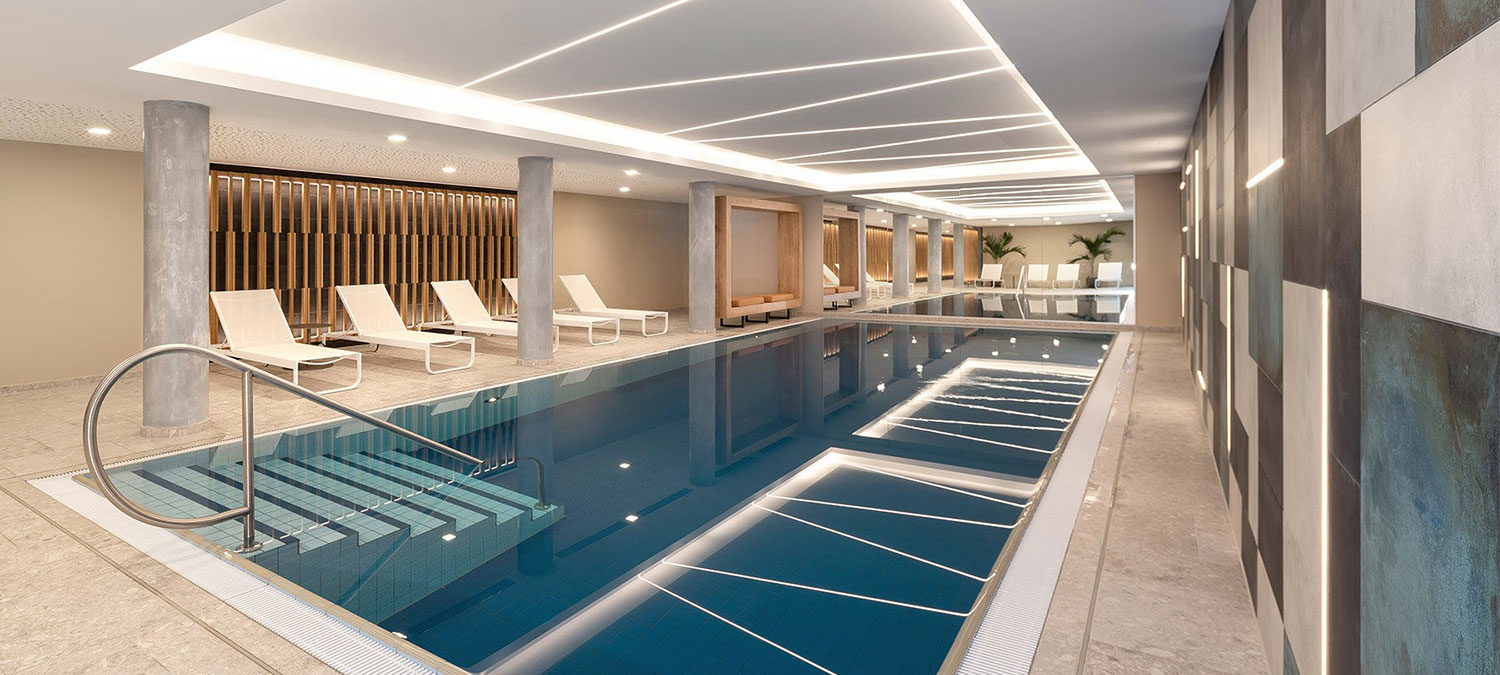 Due to a major fire, the Novotel Munich commissioned the development of a completely new design concept for the pool and sauna area. Bright colours, cheerful shapes and natural materials create a warm and cosy ambience in the Novotel SPA.
The extensive use of light wood elements, such as the slat walls and seating areas along the pool, enhance feelings of comfort and well-being. The pool is surrounded by large, metal-effect tiles with subtle light reflections that create the perfect wet look. In addition to the wall lamps, several LED slats above the pool generate luminous effects which skillfully highlight the entire water surface.
In the relaxation area, tiles in wood design, a subdued indirect lighting concept and a second ceiling construction made of plasterboard, which provides acoustic insulation, ensure the ideal atmosphere to spend some quiet time. Daybed and swinging basket armchair, combined with an earthy wall colour, harmoniously complete the interior concept of the relaxation room.
Category
wellness, spa, sauna