NOVOTEL AIRPORT Munich, DE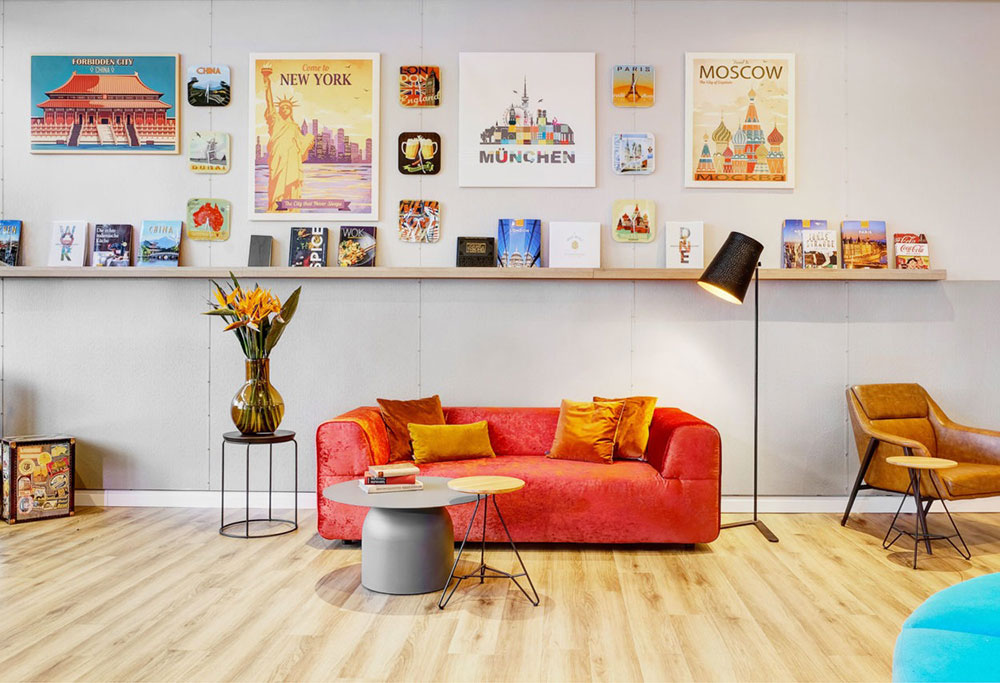 The interior styling and decorative elements create the special globetrotting charm that characterizes the public areas of the Novotel in Munich. Vintage accessories address the theme of travel and contribute to the wanderlust atmosphere of the premises. Colorful and varied upholstery fabrics such as leather and velvet serve as individual eye-catchers and create refreshing effects.
The decoration concept generates a cosmopolitan atmosphere by focusing on sophisticated arrangements of authentic travel utensils. Decorative art from various world metropolises stimulates the travel bug and the longing for distant countries.