MGallery Hotel Musterzimmer — Köln, DE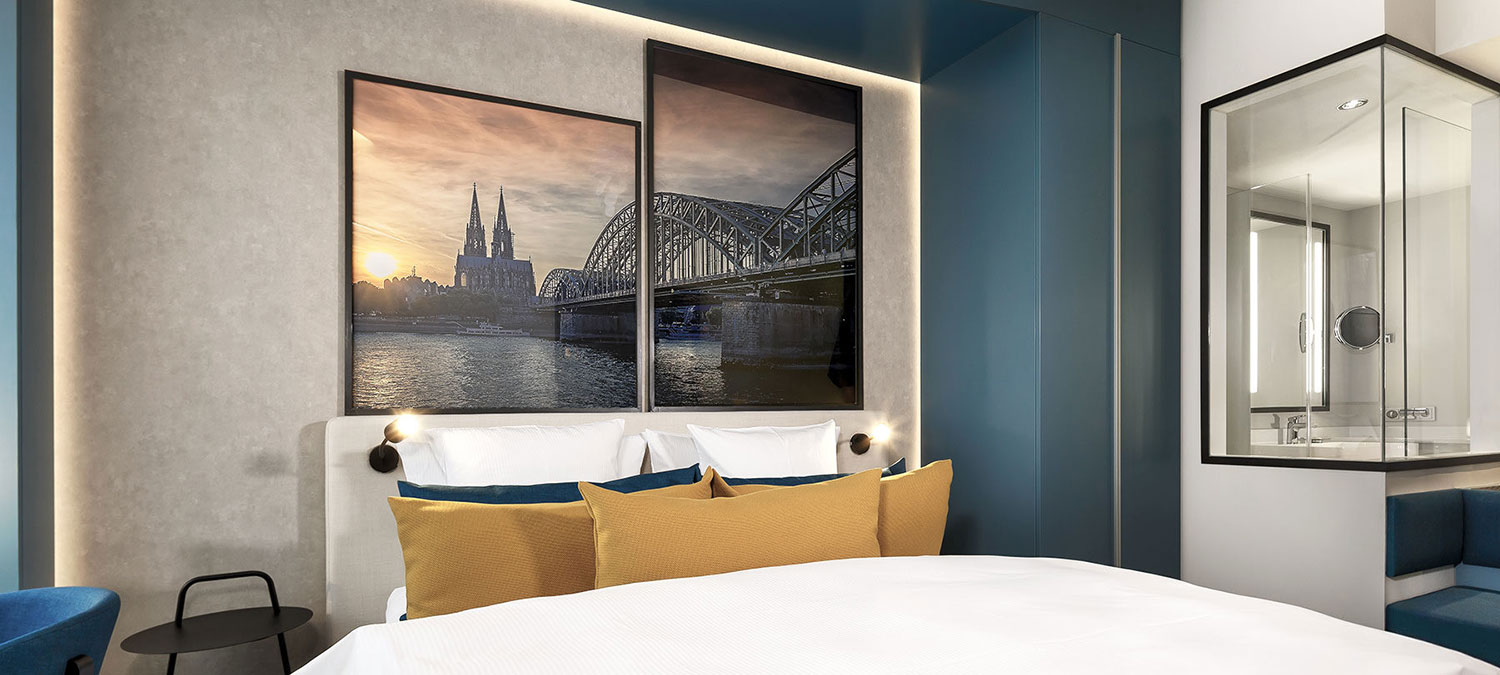 For the MGallery by Sofitel in Cologne, Kitzig Interior Design conceived a stylish room concept based on simple furnishing elements. In combination with strong complementary colours, a room atmosphere of cheerful freshness is achieved. Luxurious herringbone parquet creates soft transitions and forms harmonious connections between the room areas.
As a visual core element, the bed is accentuated by indirect lighting and strong colors. The partially glazed bathroom impresses with natural daylight and clear shapes. The glass panel provides an opening effect and additionally creates a connection to the sleeping area. Due to its location in the heart of Cologne's old town and the view of the cathedral, the MGallery by Sofitel conveys a very special flair. Decorative elements, such as the framed picture above the bed, make the traditional Cologne landmark an integral part of the room. Overall, the luxury hotel offers an appealing ambience, spiced with a touch of modern Cologne.
Services
design and realisation