Mercure Hotel Freiburg Am Muenster — Freiburg, DE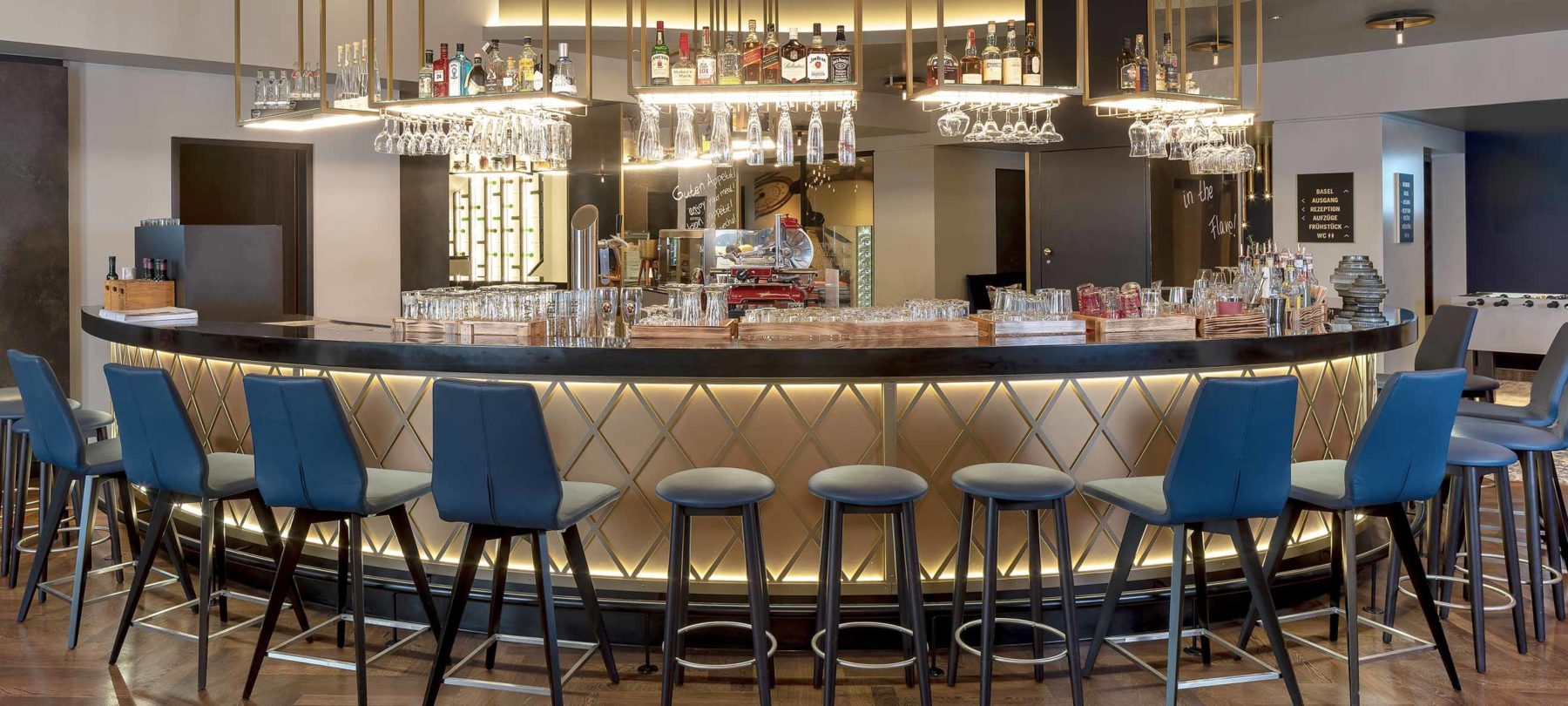 Both the name and the design concept of the Mercure Hotel "Am Münster" in Freiburg were inspired by the historic cathedral. Our interior designers developed a colour concept in gold, brass and dark ash wood, harmoniously complemented by an impressive royal blue. Like the exquisite stained-glass windows of the cathedral, enclosed in copper-coloured ornamental frames, the interior design of the Mercure Hotel in Freiburg is a mixture of classic colour shades and metallic materials.
In the rooms, small details such as the carved legs of the desk reflect the design of church furniture. The wall decoration subtly echoes sacral motifs. A special detail is the pin board above the desk, comprising a padded panel with crossover ribbons resembling a traditional church window. A modern interpretation of this dominant cross pattern reappears­ in the design of the carpet, which has in a particularly dynamic impact on the entire room, despite the unpretentious colour concept. Decorative cushions and upholstered furniture in vivid ochre provide freshness.
Category
public areas, rooms
Location
Freiburg, Germany
Services
partial renovation